Equal Pay and the Gender Pay Gap – What's the Difference?
Last Thursday, 18 November, marked 'Equal Pay Day' in the UK, which is the day in the year where the annual salaries of women are effectively exhausted in comparison to their male counterparts because of the gender pay gap. The gender pay gap is the difference in average earnings between all women and men in the UK, however, crucially in legal terms the gender pay gap is different from an equal pay claim.
Set out below is a brief analysis of the latest pay gap figures, followed by an overview of the rights and remedies awarded to individuals under equal pay legislation.
Gender Pay Gap Reporting
Under the Gender Pay Gap Regulations, employers with 250 or more staff are required to disclose their organisation's gender pay gap. Despite attempts over recent years by the Government to close the gender pay gap, including the introduction of the Gender Pay Gap Regulations, according to the Office for National Statistics ('ONS'), there remains a 7.9% gender pay gap in 2021 for full time employees which represents a 0.9% increase compared to 2020 (although the figure is lower than in 2019).
The gap reported among all employees (full time and part time) has also increased to 15.4%, showing an increase of 0.5% from the figures in 2020. Again, this remains lower than the reported figure in 2019 but demonstrates that the progress in closing the gap remains slow. The gap between all employees incorporates figures for part time roles which, on average, are more likely to be filled by women. The ONS reports that, on average, these part time roles have a lower hourly pay when compared with full time roles which provides some reasoning for the higher gender pay gap figure. It is, however, disappointing that the gap remains at such a significant figure.
It is expected that the impact of the COVID-19 pandemic on employment across the UK, particularly the introduction of furlough, had a significant impact on these figures. This is because the data used by the ONS takes into account the reduced pay that some employees may have been receiving whilst on furlough. Women are still far more likely to be responsible for childcare or other caring commitments in the UK, and therefore were more likely to utilise furlough leave during the pandemic and receive a reduced rate of pay as a result.
Equal Pay Claims
The data set out above demonstrates the difference in average pay between men and women across different workforces, although it does not necessarily cover the gap between those employees performing the same role. This differs from the basis on which an individual may seek to bring an equal pay claim against their employer, where they are being paid less than a colleague of the opposite sex for 'equal work'. In practical terms this means that paying a man and a woman a different salary for doing 'equal work' is unlawful, and can open an employer up to significant risk in terms of compensation payments and reputational damage.
Often when an equal pay claim is issued against an employer, it is usually a female employee comparing herself to a male colleague performing the same, or a similar, role. In order to be successful in a claim, the employee would need to demonstrate that there is another employee within the organisation, of the opposite sex, who is performing 'like work' (that is, the same or a similar job), 'work rated as equivalent' (that is, for example, roles requiring the same level of skill and responsibility within a business) or 'work of equal value' (that is, work that is not similar in nature, but is of equal value).
Therefore, even if a job being performed by a male employee seems completely different from a job being performed by a female employee, an equal pay claim could still succeed if the jobs could be considered to be of equal value and the difference in pay was attributable to one colleague being of the opposite sex. This was recently demonstrated by the widely-reported group action equal pay claim brought against Asda by a group of its retail staff (who were predominantly female) where it was held that the retail staff were able to compare themselves to higher paid warehouse workers (who were predominantly male) for the purposes of an equal pay claim.
There is, however, a defence available to employers faced with an equal pay claim if they are able to demonstrate that the difference in salary has nothing to do with the employee's sex. This could include that the person used as a comparator (i.e. the higher paid employee of the opposite sex) is more qualified, located in a region where the cost of living is higher or they work unsociable hours which the employer is only able to cover if they pay an increased salary.
Where an employer is faced with a potential equal pay claim or, where following a review of their gender pay gap, an employer identifies a specific difference in comparable roles between men and women, legal advice should be sought as to the specific facts involved and the exposure to risk. Where a situation is not handled correctly, an employer could be faced with a large payment being awarded to the individual being paid less, an order to complete an equal pay audit of its entire business, as well as significant reputational damage.
For further information, or to discuss any of the points raised in this update, please contact our Employment Group on 0118 977 4045 or employment@herrington-carmichael.com.
This reflects the law at the date of publication and is written as a general guide. It does not contain definitive legal advice, which should be sought as appropriate in relation to a particular matter.
Alex Harper
Solicitor, Employment Law
Solicitor, Employment Law
Jack Rose
Solicitor, Employment Law
Sign up
Enter your email address for legal updates on Employment & Immigration Law.
Contact us
Request a video call, phone call or a meeting in person with one of our employment experts...
Employment Management Training Sessions
The Court of Appeal in the recent decision of Kong v Gulf International Bank (UK) Ltd has upheld a...
read more
Award winning legal advice
We are solicitors in Camberley, Wokingham and London. In 2019, Herrington Carmichael won 'Property Law Firm of the Year' at the Thames Valley Business Magazines Property Awards, 'Best Medium Sized Business' at the Surrey Heath Business Awards and we were named IR Global's 'Member of the Year'. We are ranked as a Leading Firm 2022 by Legal 500 and Alistair McArthur is ranked in Chambers 2021.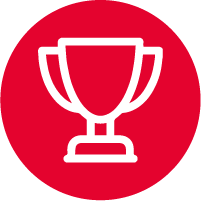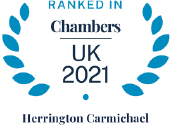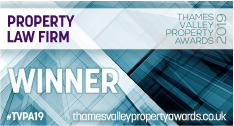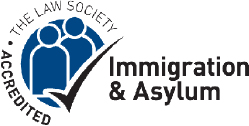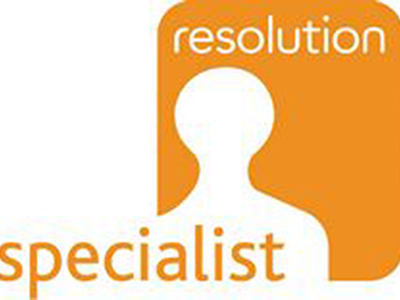 Camberley
Building 2  Watchmoor Park, Riverside Way, Camberley, Surrey  GU15 3YL
+44 (0)1276 686 222
Ascot (Appointment only)
102, Berkshire House, 39-51 High Street, Ascot, Berkshire SL5 7HY
+44 (0)1344 623388
London (Appointment only)
60 St Martins Lane, Covent Garden, London WC2N 4JS
+44 (0)203 326 0317
Wokingham (Appointment only)
4 The Courtyard, Denmark Street, Wokingham, Berkshire RG40 2AZ
+44 (0)118 977 4045
Our Services
Corporate Lawyers
Commercial Lawyers
Commercial Property Lawyers
Conveyancing Solicitors
Dispute Resolution Lawyers
Divorce & Family Lawyers
Employment Lawyers
Immigration Law Services
Private Wealth & Inheritance Lawyers
Startups & New Business Lawyers
© 2022 Herrington Carmichael LLP. Registered in England and Wales company number OC322293.
Herrington Carmichael is authorised and regulated by the Solicitors Regulation Authority with registration number 446245.
Privacy Policy   |   Legal Notices, T&Cs, Complaints Resolution   |   Cookies 
Client Feedback   |  Diversity Data