Construction Contracts – terms implied by common law 
Construction contracts contain more than just the express contractual terms agreed between the parties. 
Contractual terms are also implied into the contract by statute and by common law (ie court rulings) – an issue not always taken into account by the parties.
Recent years have seen a number of important court rulings on the issue of implied terms, and when a term will be implied into a construction contract. 
The general principle
A term will not necessarily be implied into every contract: the court's current approach is that a term will not be implied into a contract simply to make the contract reasonable, or to deal with inconsistencies.  Even where unambiguous words within a contract create a commercially absurd outcome, the court will not imply terms into it to change such an outcome.  In a 2004 case, for instance, an arbitrator would not imply a payment term into the contract  which would have cost the contractor millions1. 
However, the court will imply a term in circumstances where it is so obvious that it goes without saying that it should be implied, or in order to give 'business efficacy' to the contract.
Terms implied by common law
Terms that may be implied into a construction contract include:
• A duty to cooperate: the employer must do what is necessary to ensure completion of the contract, by reference to the express contract terms;
• A duty to give up possession of the site within a reasonable time:  this only applies in certain types of contract (eg. not maintenance or refurbishment);
• An obligation not to hinder/prevent the contractor: the contractor must not be prevented from performing its obligations under the contract in a regular and ordinary manner;
• An obligation to exercise a discretion honestly, in good faith:  the discretion must however be exercised for its proper purpose, and not arbitrarily or capriciously
Note that these terms can be excluded either expressly, or by any admissible surrounding circumstances.
What does this mean?
The fact that terms can be implied by common law is a salutary reminder of the need for careful negotiation and drafting before a construction contract is executed.  However, the range of implied terms which are capable of being implied are limited, and the court will not imply a term outside these limits – even if the outcome is a commercial disaster. 
The parties should always be mindful of the terms capable of being implied by both common law and statute, and to consider whether any should (or can) be expressly excluded. Contractual terms, including exclusion terms, must be clear and unambiguous to minimise the risk of a dispute arising later. Take specialist legal advice as early as possible. 
How can we help?

If you have any concerns about the terms capable of being implied into a construction contract, the experienced commercial solicitors at Herrington Carmichael will provide specialist advice and representation.  If you are considering a new construction or other commercial contract, contact us for advice on the terms.  We have years of experience advising on all types of commercial contracts and can advise on your contract – and the terms which will be implied into the contract.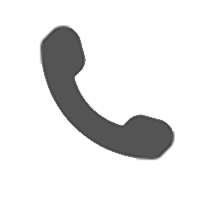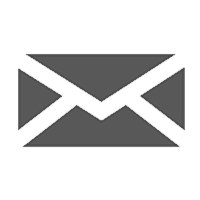 All departments
Agricultural Law
Banking and Finance
Brexit
Commercial Law
Commercial Property
Competition Law
Construction
Consumer Law
Corporate - MBOs & MBIs
Corporate Governance
Corporate Law
Corporate lending
Data Protection - Marketing
Data, IT & Technology
Debt Recovery
Dispute Resolution
Disputes - Business
Disputes - Declarations of trust
Disputes - Probate and inheritance
Disputes - Professional negligence
Disputes - Restrictive Covenants
Disputes - Shareholders & Partnership
Disputes - Tenants in Residential Property
Disputes - Wills, trusts & probate disputes
Disputes and Small Claims
Disputes Construction
Disputes with Co-owners
Divorce
Employee - Termination
Employer - Termination
Employment
Employment - Business protection
Employment - Collective consultations
Employment - Contracts, services, consultancy
Employment - Employee benefits
Employment - Employee Procedures
Employment - Equality, discrimination and harassment
Employment - Family Friendly Rights
Employment - GDPR and Data Protection
Employment - Post employment obligations
Employment - Redundancy & Reorganisation
Employment - Settlement Agreements
Employment - Tribunal Claims
Employment - TUPE
Employment - Wages, holiday and sick pay
Employment - Workers rights
Employment Tribunal claims
Estate Administration
Expat Legal Services
Family Law
Financial Services
Franchising
GDPR
Help to Buy
Immigration law
Intellectual Property
International Legal Services
Key Property Contacts
Land and Property Disputes
Land, development and construction
Lasting Powers of Attorney
Leasehold
Licensing Law
Money, Tax and Inheritance
New Build Conveyancing
New Businsess
Private Wealth and Inheritance
Professional Negligence
Property Finance
Property Law
Recovery & Insolvency
Regulatory, Compliance & Competition
Residential Property
Residential Property - Completions
Residential Property - Shared Ownership
Terms and Conditions
Wills, Trusts & Probate
Working with a leading bank on the construction aspects (including main building contracts and collateral warranties) of its lend in respect of the development of a single plot worth in the region of £16,000,000
Advice to a developer on their building contract with a contractor and eventual sale of a single plot worth in the region of £13,000,000
Helping a leading property developer on a building and development contract for three plots worth in excess of £1,000,000
Advising a leading property developer in relation to the professional appointments and associated collateral warranties on a site worth in excess of £20 million
Advising a leading global AV solutions company in relation to various JCT agreements as well as drafting and advising on a schedule of amendments to the JCT Design and Build contract
Senior Solicitor Steph Richards highlights the importance of Inter-Creditor Deeds in secured lending transactions, with a focus on development finance.
read more