The Building Safety Act – The New Raft of Regulations
In one of our previous updates about the Building Safety Act 2022 ("BSA") which you can find here, we explained how April 2022 saw one of the biggest legislative changes to the UK building industry in close to 40 years, when the BSA came into force as law.
Well now we have the expected series of secondary legislation which implements and supports the BSA.
The most recent changes came into force on 1 October 2023, which implemented three new sets of regulations, bringing more parts of the BSA into force. These regulations are listed below, and a high-level overview is provided of them:
The Building (Higher-Risk Buildings Procedures) (England) Regulations 2023
The Building Regulations etc. (Amendment) (England) Regulations 2023
The Building (Approved Inspectors etc. and Review of Decisions) (England) Regulations 2023
It is hugely important that all those involved in the construction industry understand the new duties and review their contracts to ensure they properly deal with them.
The Building (Higher-Risk Buildings Procedures) (England) Regulations 2023
These regulations set out the detail of the building control regime for higher-risk buildings ("HRBs") and specify the procedural building regulation requirements for both new and existing HRBs.
They provide detail on the process for and requirements of what is to be included in applications submitted to and approved by the Building Safety Regulator ("BSR") before the construction of new HRBs and for works to any existing HRBs. Under this Regulation, BSR approval must be obtained before building work on HRBs may commence.
The regulations also detail:
the change control procedures for when certain changes to the works are proposed before or during construction such as a change to current plans of work;
the requirements for the 'golden thread' of information such as the golden thread being in electronic format;
mandatory occurrence reporting systems; and
the handover of information on completion, including the golden thread.
They also set out detail about completion certificate applications to the BSR, including the information required to be provided to the BSR in the application.
The Building Regulations etc. (Amendment) (England) Regulations 2023
These regulations introduce a new regime (the "dutyholder regime") to works that are undertaken in England under The Building Regulations 2010. These requirements will apply to buildings and building work in England, including that undertaken on HRBs.
In a similar way as under the CDM Regulations. a principal designer and principal contractor may need to be appointed to a project.
General duties for all dutyholders
There are some general dutyholder responsibilities which all dutyholders must comply with during the design and construction phase. These are to:
plan, manage and monitor their work to ensure compliance with building regulations; and
co-operate with other dutyholders to ensure that the work is in compliance with all relevant requirements.
Additional duties for dutyholders
In addition to their general responsibilities, each of the dutyholders have specific duties which are appropriate to their role. As a high-level overview, these generally range from managing, monitoring and co-ordinating the work to ensure compliance with relevant requirements, to liaising and sharing information with the relevant dutyholder.
To complicate matters further, there is an additional layer of duties on any project involving HRB work, which imposes more onerous obligations on the dutyholders. This includes identifying and sharing information about the nature of the HRB project to ensure all dutyholders comply with the new regulatory regime for HRBs.
Competency
Competency is also a key part of the new regime – from 1 October 2023, everyone carrying out design or building work (and not just in respect of HRBs) must be 'competent' and demonstrate their competence. This means having the skills, knowledge, experience and behaviours necessary where the person is an individual, and the organisation capability where the person is not an individual.
A few key points to note in relation to enhanced competency requirements for higher-risk buildings:
The client and other dutyholders making appointments must keep a record of the steps taken to satisfy themselves that the appointed persons have the relevant competence for the roles.
Before appointing a person for HRB work, the dutyholder making the appointment must investigate whether, in the last five years, the proposed appointee has a "serious sanction" and whether their previous conduct calls into question their competence. A "serious sanction" includes the issue of a compliance or stop notice, or a conviction under certain legislation.
When submitting a building control approval application for a new HRB or work on an existing HRB, the client or its representative must provide this information by way of a competence declaration.
The Building (Approved Inspectors etc. and Review of Decisions) (England) Regulations 2023
Under these regulations, the BSR becomes the building control authority for all new-build HRB which means that local authorities and approved inspectors will no longer be able to supervise higher-risk building work.
It is important to point out that under these regulations, the BSR has extensive enforcement powers for non-compliance which can result in fines and possible imprisonment.
Extension of limitation periods relating to the Defective Premises Act 1972 and the Building Act 1984
Although this was not part of the most recent October regulations, what we consider to be one of the most important updates for anyone involved in the building industry is the extension of limitation periods (i.e., the time period during which people can bring claims).
Prior to the BSA, the limitation period was six years, and such amendments may startle contractors and designers alike, who previously would have been able to rely on such time barred defence in the case of any historic work.
However, the limitation period in relation to claims concerning:
Dwellings that are unfit for habitation (s1 Defective Premises act 1972)
The new section 2A of the Defective Premises Act 1972 which relate to works on a building that contains a dwelling and provides for liability for failing to ensure the building is habitable (amongst other things)
Any breaches of the Buildings Regulations (s38 of the Building Act 1984)
is now 15 years instead of the previous six. This change applies prospectively, meaning that it will apply in respect of buildings completed after 28 June 2022.
Further, the limitation period for any retrospective claims, being those involving developments that were completed before 28 June 2022, has been extended to allow up to 30 years after the completion of the dwelling to bring an action. There is an exception to this where that 30-year period would expire within the first year of the commencement of the Act in which case the claim must be brought within that year. This is important as it extends protection to those who had encountered issues before the implementation of the new legislation.
This continues to be a complex and evolving area of law with a further raft of regulation expected in early 2024. If you need further advice on any points from this article or more generally on construction law, please email cesare.mcardle@herrington-carmichael.com or use our contact form.
This reflects the law and market position at the date of publication and is written as a general guide. It does not contain definitive legal advice, which should be sought in relation to a specific matter.
Cesare McArdle
Partner, Commercial and Construction Law
In this month's episode, we will cover an introduction into managing a redundancy process. We will...
read more
All in a Day's Work: Employment Podcast Series
Our Employment team bring you a monthly podcast covering all aspects of Employment law for businesses and individuals. You can browse our podcasts below…
In this month's episode, Claire Helling from our Employment team will cover an introduction into managing a redundancy process.
In this month's episode, we'll cover an introduction into discrimination with a particular focus on race discrimination under the Equality Act
In this episode, we discuss the basic principles of TUPE including when a transfer arises, the impact this has on employees and how best to prepare for a potential TUPE transfer.
Award winning legal advice
Herrington Carmichael offers legal advice to UK and International businesses as well as individuals and families. Rated as a 'Leading Firm 2024' by the legal directory Legal 500 and listed in The Times 'Best Law Firms 2023 & 2024'. Herrington Carmichael has offices in London, Farnborough, Reading, and Ascot.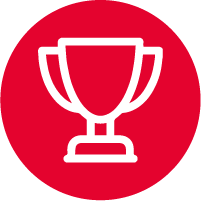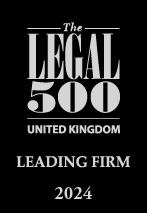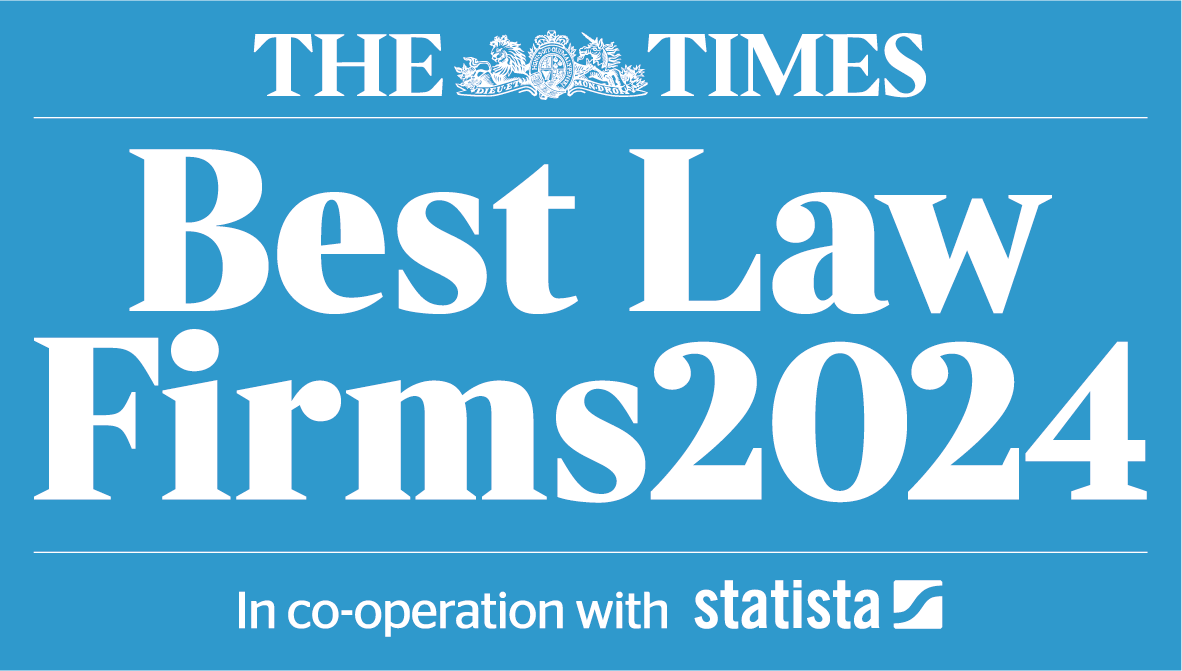 Times Best Law Firm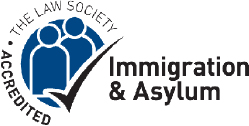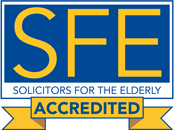 Email: info@herrington-carmichael.com
Farnborough
Brennan House, Farnborough Aerospace Centre Business Park, Farnborough, GU14 6XR
Reading (Appointment only)
The Abbey, Abbey Gardens, Abbey Street, Reading RG1 3BA
Ascot (Appointment only)
102, Berkshire House, 39-51 High Street, Ascot, Berkshire SL5 7HY
London (Appointment only)
60 St Martins Lane, Covent Garden, London WC2N 4JS
Privacy Policy   |   Legal Notices, T&Cs, Complaints Resolution   |   Cookies  |   Client Feedback   |  Diversity Data