Our construction lawyers deal with a variety of legal issues, with specialist across our Corporate, Property, Employment and Dispute teams.
Our Expert Construction Lawyers have a wealth of experience with a variety of legal issues, supported by one of the largest property law teams in the region.
Legal agreements on construction projects are often lengthy and complex with many different agreements required to ensure a successful project. Not only this, but invariable as time goes on projects adapt and morph and its important that the contracts are dynamic enough to cater for this.
[insert fancy graphic here]
All construction or development projects of any size will invariably involve a number of different parties with numerous different legal agreements. It is crucial for the smooth running of a project to get an early grasp on what will be required, what basis the parties will be contracting with one another and what level of contractual protection there is.
Whether you are starting out in the construction industry and require strategic legal advice on the various procurement options, or you are an experienced property developer seeking legal advice on complex developments, we have the experience and knowledge to help.
Construction law services:
Advice on all standard form construction contracts (including JCT and NEC)
 Drafting bespoke construction contracts including main contracts, sub-contracts, project management contracts
Collateral Warranties
Development procurement options (design and build contracts, standard build contracts)
Development agreements
Project management agreements
Joint venture construction agreements
Letters of intent
Security documentation – Advice for funders
Advice around the Buildings Act, CDM Regulations and similar legal requirements.
Experienced Construction Lawyers
We have a wealth of experience across our team in advising employers, contractors, sub-contractors or consultants, in all aspects of construction projects. We also frequently advise funders on their construction related security documentation when lending on a construction project.
All construction or development projects of any size will invariably involve a number of different parties with numerous different legal agreements. It is crucial for the smooth running of a project to get an early grasp on what will be required, what basis the parties will be contracting with one another and what level of contractual protection there is.
Can I simply just sign a JCT or NEC as they are and will this adequately protect me?
Whilst the standard form contracts do include a number of important provisions and are generally considered to be drafted in a reasonably balanced way, there are a number of areas which can be updated to provide enhanced protections or improve your position.
In addition, there are a number of key areas which often need updating as the contracts don't deal with them sufficiently. Therefore, for most projects some form of amendment to the standard form contracts is desirable.
This is not to mention that all standard form contracts have sections which need to be completed for each project and this is not always easily done.
Finally, each project has its own nuances and quirks and therefore utilising a "one-size-fits-all" standard form contract is not always the best option, or at least amendments would be a good idea to them.
Are there any legal restrictions on what terms I can put in my construction contract?
Yes! If you have a construction contract (and the law specifies what types of contract are and are not considered "construction contracts") there are a number of specific clauses you need to have in your contract, failing which the law will imply terms to fill the relevant gaps.
These relate to crucial terms such as the payment terms, therefore its imperative you get the payment terms correct in your contract or the law may imply them for you.
Similarly there are a number of clauses which are banned from construction contracts and therefore the law will effectively strike them out if they are included.
Please do get in touch if you would like further information on these.
How do I decide which type of contract I need for my construction project?
The starting point is that are likely to be many contracts for any construction project, including main contractor contract, project manager contracts, sub-contracts, consultant contracts, collateral warranties and potentially funder contracts.
Which form of contract is most suitable depends entirely on the nature of the project. Many variables are relevant include size, scope, value, complexity. Other factors such as whether it is residential build, commercial build or an infrastructure project are also relevant.
The procurement route is also crucial- is it design and build, traditional, project management or another form of procurement.
We are able to assist in discussions around procurement routes and how best to set up the contracts.
Contact us
Request a video call, phone call or a meeting in person with one of our Solicitors...
Recent Construction Experience
Building Contract and Collateral Warranties
Working with a leading bank on the construction aspects (including main building contracts and collateral warranties) of its lend in respect of the development of a single plot worth in the region of £16,000,000
£13M Single Plot and Advice
Advice to a developer on their building contract with a contractor and eventual sale of a single plot worth in the region of £13,000,000
Leading Developer Advice on £20m Site
Advising a leading property developer in relation to the professional appointments and associated collateral warranties on a site worth in excess of £20 million
Advising a leading global AV solutions company in relation to various JCT agreements as well as drafting and advising on a schedule of amendments to the JCT Design and Build contract
Helping a leading property developer on a building and development contract for three plots worth in excess of £1,000,000
All departments
Agricultural Law
Brexit
Careers
Co Co - Employee Share Schemes
Co Co - Recovery & Insolvency
Co Co - Restructuring
Co Co Corporate Governance
Co Co Corporate lending
Co Co Financial Services
Co Co Franchising
Co Co GDPR
Co Co in-house legal support
Co Co International Contracts
Co Co M&A's
Co Co MBOs & MBIs
Co Co Partnership and LLPs
Co Co Regulatory, Compliance & Competition
Co Co Shareholders Agreements
Co Co Terms and Conditions
Co Co- Intellectual Property
CoCo - Banking and Finance
CoCo - New Businsess
CoCo Competition Law
CoCo Consumer Law
CoCo Data Protection - Marketing
CoCo Data, IT & Technology
Commercial Law
Commercial Property
Construction
Corporate & Commercial
Corporate Law
Debt Recovery
Dispute Resolution
Disputes - Business
Disputes - Declarations of trust
Disputes - Probate and inheritance
Disputes - Professional negligence
Disputes - Restrictive Covenants
Disputes - Shareholders & Partnership
Disputes - Tenants in Residential Property
Disputes - Wills, trusts & probate disputes
Disputes and Small Claims
Disputes Construction
Disputes with Co-owners
Divorce
Employee - Termination
Employer - Termination
Employment
Employment - Business protection
Employment - Collective consultations
Employment - Contracts, services, consultancy
Employment - Employee benefits
Employment - Employee Procedures
Employment - Equality, discrimination and harassment
Employment - Family Friendly Rights
Employment - GDPR and Data Protection
Employment - Post employment obligations
Employment - Redundancy & Reorganisation
Employment - Settlement Agreements
Employment - Tribunal Claims
Employment - TUPE
Employment - Wages, holiday and sick pay
Employment - Workers rights
Employment Tribunal claims
Estate Administration
Expat Legal Services
Family Law
Financial Services
GDPR
Help to Buy
Immigration law
International Legal Services
Key Property Contacts
Land and Property Disputes
Land, development and construction
Lasting Powers of Attorney
Leasehold
Licensing Law
Money, Tax and Inheritance
New Build Conveyancing
Private Wealth and Inheritance
Professional Negligence
Property Finance
Property Law
Residential Property
Residential Property - Completions
Residential Property - Shared Ownership
Trainee Solicitor
Wills, Trusts & Probate
The 28th of April 2022 saw one of the biggest legislative changes to the UK building industry in close to 40 years. The Building Safety Act 2022 ("the Act") received Royal assent, meaning it is now an act of Parliament and has come into force as law (albeit many of...
read more
Award winning legal advice
We are solicitors in Camberley, Wokingham and London. In 2019, Herrington Carmichael won 'Property Law Firm of the Year' at the Thames Valley Business Magazines Property Awards, 'Best Medium Sized Business' at the Surrey Heath Business Awards and we were named IR Global's 'Member of the Year'. We are ranked as a Leading Firm 2023 by Legal 500 and Alistair McArthur is ranked in Chambers 2022.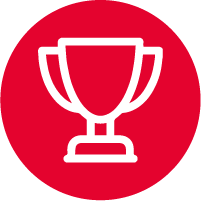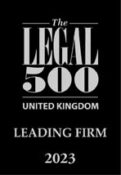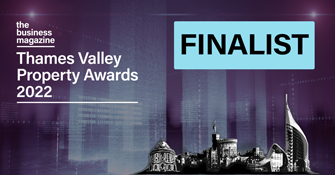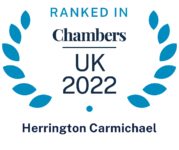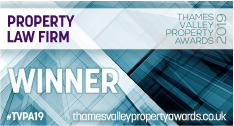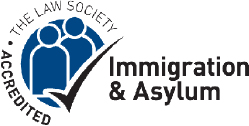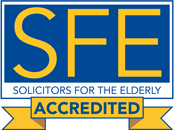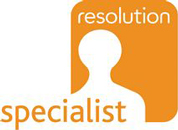 Camberley
Building 2  Watchmoor Park, Riverside Way, Camberley, Surrey  GU15 3YL
+44 (0)1276 686 222
Reading (Appointment only)
The Abbey, Abbey Gardens, Abbey Street, Reading RG1 3BA
+44 (0)1276 686 222
Ascot (Appointment only)
102, Berkshire House, 39-51 High Street, Ascot, Berkshire SL5 7HY
+44 (0)1344 623388
London (Appointment only)
60 St Martins Lane, Covent Garden, London WC2N 4JS
+44 (0)203 326 0317
Wokingham (Appointment only)
The Workstation Wokingham, Markham House, 20 Broad Street, Wokingham, RG40 1AH