Why do I need a solicitor for my divorce?
Divorce is not something anyone ever wants to have to go through. But if your relationship is in difficulty, we can help guide you through the process of ending your marriage and securing a financial settlement.
It would be natural to fear the cost of instructing a solicitor, but we are committed to providing our clients with complete transparency when it comes to charging and likely costs.
So why should you pay for a solicitor to deal with your divorce? The fact is that you don't have to, however there could be significant benefits in so doing.
Divorce and finances
A common misconception is that the divorce and the finances are part of the same process. This is not the case. You can divorce your spouse without resolving financial matters. However, once the court has issued your divorce application, you can seek a legally binding financial settlement, either by consent with your spouse or by making a separate court application for a judge to make a decision for you.
We always encourage our clients to seek a financial settlement on divorce, and to have the settlement made into a binding and enforceable Court Order. See below.
The cost of obtaining a divorce incudes a court fee of £593.00 plus – if you instruct us – the cost of our time spent in processing the application for you. We will tell you in advance of the likely costs.
So, why instruct us? Having us on board can take the pressure away from you and free you up to focus on your day-job, whatever that may be.
Three key elements to financial settlement on divorce
There are three key elements to a financial settlement: The sharing of capital, income and pension.
The sharing principle attaches to the redistribution of matrimonial capital and pension resources. Capital assets often include a family home, an interest in a business and savings. Pension assets are those invested in pension funds administered by fund managers and arranged privately or through an employer.
The valuation of assets is often not straightforward. Pensions can be particularly difficult to value and, in some circumstances, it may be appropriate to instruct a pension expert to value the funds and advise on how they might be shared.
The sharing principle states that the starting point, when deciding how to reallocate matrimonial resources is an equal division. This may not always be the end point. We can advise you as to which of your assets are subject to the sharing principle and how this might affect the overall sharing of your resources.
The sharing principle does not attach to claims for spousal maintenance i.e. the readjustment of earnings/income. When assessing a claim for maintenance, the key consideration is "need". Do you have an income shortfall? Can your spouse afford to meet that shortfall?
How much will a divorce cost?
The cost of our assistance in helping to you achieve a financial settlement on divorce will be charged on an hourly basis. We will advise you at the outset how we charge and provide you with a detailed cost estimate.
How will we support you with your divorce?
We will help you to create a budget and consider whether you have an arguable case for monthly financial support from your spouse.
We prefer to work with our clients, rather than simply for our clients. In this way, you can save costs by attending to those matters which you feel able to deal with yourself. We will do the rest, leaving you to focus on your day-job, confident that we have your back.
The emotional nature of a divorce may make negotiating directly with your spouse unproductive. Our aim is to negotiate constructively on your behalf to find an agreed outcome.
So, why instruct us? We do what we do to help prevent you from feeling overwhelmed with the process or agreeing a bad deal. Our goal is to secure you the best settlement for you, by using our knowledge, legal expertise and skills. We pride ourselves on being sensitive to your needs whilst acting as your determined advocates, to assist your transition into the next chapter of your life.
If you are looking for someone to help you through the process of your divorce and in achieving a fair financial settlement, please contact the family team here at Herrington Carmichael on 01276 686 222 or email any one of us by email at 1allfamilydept365@herrington-carmichael.com.
Sign up
Enter your email address for legal updates on Private Client & Family Law.
Latest Family Law Insights
The leading organisation for family solicitors, Resolution, has nominated 28th November to 2nd December 2022 as this year's Good Divorce Week.
read more
Award winning legal advice
We are solicitors in Camberley, Wokingham and London. In 2019, Herrington Carmichael won 'Property Law Firm of the Year' at the Thames Valley Business Magazines Property Awards, 'Best Medium Sized Business' at the Surrey Heath Business Awards and we were named IR Global's 'Member of the Year'. We are ranked as a Leading Firm 2023 by Legal 500 and Alistair McArthur is ranked in Chambers 2022.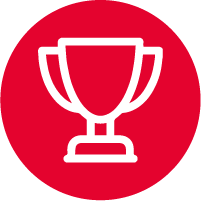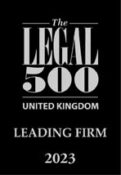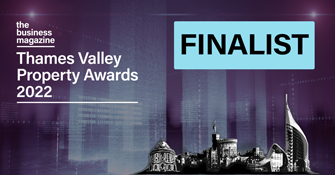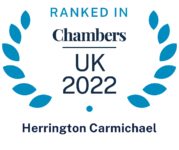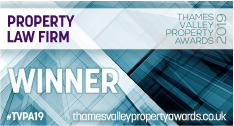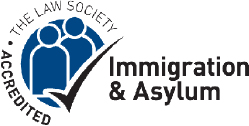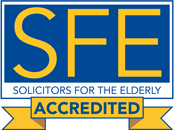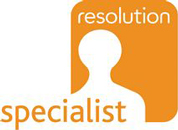 Camberley
Building 2  Watchmoor Park, Riverside Way, Camberley, Surrey  GU15 3YL
+44 (0)1276 686 222
Reading (Appointment only)
The Abbey, Abbey Gardens, Abbey Street, Reading RG1 3BA
+44 (0)1276 686 222
Ascot (Appointment only)
102, Berkshire House, 39-51 High Street, Ascot, Berkshire SL5 7HY
+44 (0)1344 623388
London (Appointment only)
60 St Martins Lane, Covent Garden, London WC2N 4JS
+44 (0)203 326 0317
Wokingham (Appointment only)
The Workstation Wokingham, Markham House, 20 Broad Street, Wokingham, RG40 1AH