Employment Tribunal rules that calling a man 'bald' amounted to sex-related harassment
The recent case of Finn v The British Bung Manufacturing Company Limited and Mr King has attracted a lot of media attention after the Employment Tribunal held that Mr Finn had faced sex-related harassment after he was called "bald" (followed by an expletive) during an argument with Mr King.
Background
Tony Finn was employed by the British Bung Manufacturing Company as an electrician for just under 24 years, from September 1997 until he was dismissed in May 2021.
On 24 July 2019, Mr Finn was involved in an altercation with Jamie King, a shift supervisor. During a heated exchange between the two colleagues, Mr King called Mr Finn "a bald [expletive]" and threatened physical violence towards him. At the time, Mr King was warned by the company about his behaviour, but no disciplinary action was taken.
It was not until March 2021 when a further altercation took place between Mr Finn and Mr King. Immediately after the incident, Mr Finn left the factory premises. The company did not make any contact with Mr Finn until his son prompted them to do so in April 2021.
The company then undertook an investigation into the incidents involving Mr Finn and Mr King. As part of the investigation process, Mr Finn attended a meeting with his son (a police officer) and handed in a witness statement on headed paper of West Yorkshire Police. The witness statement was drafted using the West Yorkshire Police template which led the company to believe that Mr Finn had reported matters to the police. Consequently, Mr Finn was suspended on full pay on 13 April 2021 and then subsequently dismissed on 25 May 2021.
Mr Finn brought a total of 8 claims in the Employment Tribunal against the company and Mr King.
Decision
The Employment Tribunal upheld Mr Finn's claims of unfair dismissal; wrongful dismissal; and harassment in relation to his sex.
The Tribunal in their judgment took the time to set out their reasoning behind why Mr Finn, in being called "a bald [expletive]" by Mr King, amounted to sex-related harassment. The ET accepted that while Mr Finn in being referred to in a pejorative manner was unwanted conduct, 'industrial language' was commonplace on the factory floor. The reason that Mr King crossed the line was because he had made personal remarks about Mr Finn's appearance.
The ET ruled that Mr King said the words "bald [expletive]" with the purpose of violating Mr Finn's dignity and creating an intimidating, hostile etc environment for him. The Tribunal held that there was a link between the unwanted harassing word "bald" on the one hand, and the protected characteristic of sex on the other. Despite the company's legal representative arguing that women also may be bald, the ET stated that baldness is much more prevalent in men than women, and therefore it is inherently related to sex.
The Tribunal referred to the previous Insitu case, where a woman was sexually discriminated against by a manager who commented to her about the size of her breasts. In referring to the Insitu case, the Tribunal said that it was much more likely that a person on the receiving end of a comment such as that would be female. In this case, the Tribunal held that it is much more likely that someone on the receiving end of a remark such as "a bald [expletive]" would be male.
The ET therefore determined that by referring to Mr Finn as a "bald [expletive]", Mr King's conduct was unwanted; a violation of Mr Finn's dignity; deliberately created an intimidating etc environment for him; and related to his sex.
Summary
The Employment Tribunal has sent a clear message in establishing sex-related harassment where an employer makes a comment about the appearance of an employee that is inherently related to their sex.
In making a connection between an unwanted harassing comment and the protected characteristic of sex, the ET acknowledged that where it is possible that a comment could apply to both males and females, a connection will be drawn if it is much more likely that a person on the receiving end of a harassing comment belongs to one sex.
The case serves as a powerful reminder to all employers of the risks associated with personal comments exchanged between colleagues in the workplace and the importance of having detailed and comprehensive polices, procedures and training in place.
For further information or to discuss the issues raised by this update, please contact our Employment Group on 01276 854663 or employment@herrington-carmichael.com.
This reflects the law at the date of publication and is written as a general guide. It does not contain definitive legal advice, which should be sought as appropriate in relation to a particular matter.
Today marks the first of three days of planned industrial action, with the further two days coming...
read more
Award winning legal advice
We are solicitors in Camberley, Wokingham and London. In 2019, Herrington Carmichael won 'Property Law Firm of the Year' at the Thames Valley Business Magazines Property Awards, 'Best Medium Sized Business' at the Surrey Heath Business Awards and we were named IR Global's 'Member of the Year'. We are ranked as a Leading Firm 2022 by Legal 500 and Alistair McArthur is ranked in Chambers 2021.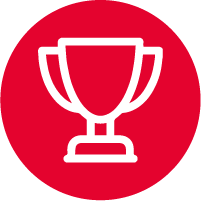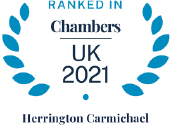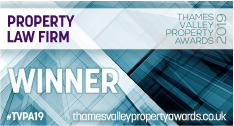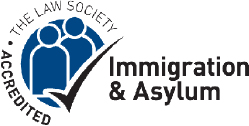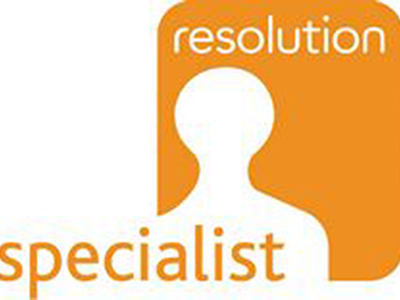 Camberley
Building 2  Watchmoor Park, Riverside Way, Camberley, Surrey  GU15 3YL
+44 (0)1276 686 222
Ascot (Appointment only)
102, Berkshire House, 39-51 High Street, Ascot, Berkshire SL5 7HY
+44 (0)1344 623388
London (Appointment only)
60 St Martins Lane, Covent Garden, London WC2N 4JS
+44 (0)203 326 0317
Wokingham (Appointment only)
4 The Courtyard, Denmark Street, Wokingham, Berkshire RG40 2AZ
+44 (0)118 977 4045
Our Services
Corporate Lawyers
Commercial Lawyers
Commercial Property Lawyers
Conveyancing Solicitors
Dispute Resolution Lawyers
Divorce & Family Lawyers
Employment Lawyers
Immigration Law Services
Private Wealth & Inheritance Lawyers
Startups & New Business Lawyers
© 2022 Herrington Carmichael LLP. Registered in England and Wales company number OC322293.
Herrington Carmichael LLP is authorised and regulated by the Solicitors Regulation Authority.
Privacy Policy   |   Legal Notices, T&Cs, Complaints Resolution   |   Cookies 
Client Feedback   |  Diversity Data