Does my Private Limited company need a company secretary?
Since 6 April 2008, the Companies Act 2006 (Companies Act) no longer requires a private limited company to appoint a company secretary, unless the company's articles of association state otherwise.
What is a company secretary?
The Companies Act imposes a broad variety of duties on the company secretary, accompanied by around 150 separate criminal offences. A company secretary is responsible for ensuring the smooth administration of the company's governance.
Company Secretaries assume responsibility for compliance with corporate governance and other financial and legal regulations.
This usually includes the following duties:
The arrangement of board meetings, including drafting the agenda, circulating supporting papers and notices and producing the minutes of all meetings.
Providing support to the Chair of the meeting by ensuring compliance with any regulatory requirements surrounding the conduct of board meetings, including shareholder meetings where applicable;
Completing and filing the annual confirmation statement, together with other statutory returns including ensuring the annual accounts are filed at Companies House on time.
Assisting and contributing to the production of the narrative within the directors' report and contributing to the other areas within the annual accounts.
Maintaining the company's statutory books and records, as failure to do so can incur a penalty of up to £5,000; and
Informing Companies House of any significant changes to the company's share capital or aspects of administration including allotments, appointments, resignations and changes to directors' addresses along with other particulars.
Why would I appoint a company secretary?
If a company secretary is not appointed, these important duties and responsibilities must still be met as section 270 of the Companies Act states that these important administrative and compliance tasks become the responsibility of a: "director, or…a person authorised generally or specifically on  behalf by the directors", they do not simply disappear.
Secretaries of private companies (where they continue) are not required to have any particular qualifications or experience.  However, medium and large private companies will be well advised to have one with requisite experience and qualifications. This is because, the role of the company secretary has evolved over the years as the burden of regulation has continued to increase at pace. With environmental, social, moral and political agendas continually changing, the company secretary is at the forefront, ensuring that the board remains live to these important trends if the company is to remain competitively relevant to all stakeholders. It is important to note that, some people are barred from taking this appointment  such as the company's auditor  as this would constitute a conflict of interest or undischarged bankrupts, unless given permission by a court.
 The, appointment a company secretary can be extremely helpful to the effective running of the company and are likely to be an invaluable asset.
As an officer of the company, when a company secretary is appointed, or removed, or their details are changed, this must be reported to Companies House within 14 days – in the same way that similar changes to a director would also be reported.
For further advice regarding Company Secretarial matters, or information on how we can act as Company Secretary for your company, please contact Michelle.Lamberth@Herrington-Carmichael.com.
This reflects the law at the date of publication and is written as a general guide. It does not contain definitive legal advice, which should be sought as appropriate in relation to your own particular matter before action is taken.
Under a Creditors' Voluntary Liquidation, the shareholders of a company themselves resolve to wind-up the company and then an insolvency practitioner will be appointed as liquidator.
read more
PODCASTS
The Legal Room UK Podcast features a diverse range of specialists offering expertise on a variety of topics.
You can Subscribe on whatever podcast platform you use.
Award winning legal advice
We are solicitors in Camberley, Wokingham and London. In 2019, Herrington Carmichael won 'Property Law Firm of the Year' at the Thames Valley Business Magazines Property Awards, 'Best Medium Sized Business' at the Surrey Heath Business Awards and we were named IR Global's 'Member of the Year'. We are ranked as a Leading Firm 2022 by Legal 500 and Alistair McArthur is ranked in Chambers 2021.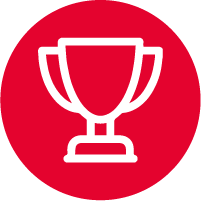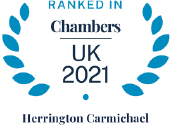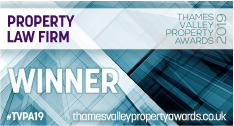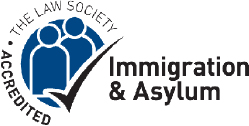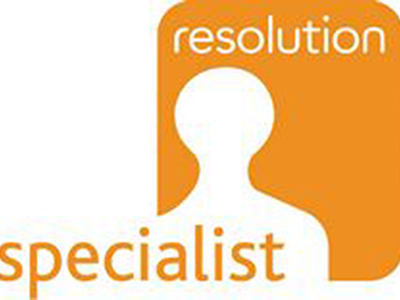 Camberley
Building 2  Watchmoor Park, Riverside Way, Camberley, Surrey  GU15 3YL
+44 (0)1276 686 222
Ascot (Appointment only)
102, Berkshire House, 39-51 High Street, Ascot, Berkshire SL5 7HY
+44 (0)1344 623388
London (Appointment only)
60 St Martins Lane, Covent Garden, London WC2N 4JS
+44 (0)203 326 0317
Wokingham (Appointment only)
4 The Courtyard, Denmark Street, Wokingham, Berkshire RG40 2AZ
+44 (0)118 977 4045
Our Services
Corporate Lawyers
Commercial Lawyers
Commercial Property Lawyers
Conveyancing Solicitors
Dispute Resolution Lawyers
Divorce & Family Lawyers
Employment Lawyers
Immigration Law Services
Private Wealth & Inheritance Lawyers
Startups & New Business Lawyers
© 2022 Herrington Carmichael LLP. Registered in England and Wales company number OC322293.
Herrington Carmichael is authorised and regulated by the Solicitors Regulation Authority with registration number 446245.
Privacy Policy   |   Legal Notices, T&Cs, Complaints Resolution   |   Cookies 
Client Feedback   |  Diversity Data