Leasehold Reform: Enfranchisement
Today the Law Commission have published their latest reports on leasehold reform. The reports focus on leasehold enfranchisement, reinvigorating commonhold as a tenure, and the right to manage. These reports supplement the Commission's January 2020 publication which set out the options for reducing the price payable to make an enfranchisement claim.
Each of the three new reports contains recommendations for reform in a great level of detail which is required in order to provide a blueprint for legislative reform. We are firstly going to take a look at the key recommendations made in the leasehold enfranchisement report, and what this may mean for leaseholders.
Leasehold Enfranchisement – Key Recommendations
A single, unified set of enfranchisement rights for leasehold owners of both flats and houses. This should greatly reduce the complexity of existing enfranchisement rights which are currently splintered across different statutes.
A new right to extend leases of both flats and houses to a term of 990 years with no ongoing ground rent, and no opportunity for the landlord to impose new, onerous obligations. Under existing legislation an extension of 90 years is available for flat owners, and only 50 years for house owners. If this recommendation were to be implemented it would see leaseholders only ever having to extend their lease once.
A new right for leaseholders to buy out the ground rent under their leases without having to extend the lease term. This may be particularly attractive to those that cannot afford to extend their lease, but do wish to reduce their ongoing ground rent liability. As we know, ground rents and ground rent escalation are becoming increasingly problematic, particularly for mortgage providers. The introduction of this right may help overcome an all too common stumbling block of an unacceptable ground rent which is realised during the conveyancing process.
Currently a leaseholder has to have owned a property for a period of 2 years before they can exercise their enfranchisement rights. The Law Commission's recommendation is that this 2-year ownership requirement is removed in order to expand the scope of enfranchisement. The 2-year ownership requirement can currently be overcome in some circumstances by an assignment of the enfranchisement right from seller to buyer upon sale. However, this often leads to renegotiation of the sale and an increase in both time and cost for all parties. Whilst there may still need to be a degree of negotiation to take account of the premium payable for the lease extension, implementation of this recommendation would clearly aid the process and see the conveyancing transaction proceed faster than it otherwise would.
A new, single procedure for making enfranchisement claims. The current systems are full of traps and nuances which can all too easily result in failed claims if you do not strictly adhere to their requirements. The suggested new procedure would remove these hindrances, and would seek to also overcome the current procedural and tactical advantages that landlords often exploit as a result.
Currently a leaseholder is liable for the costs incurred by their landlord in dealing with their enfranchisement claim. Whilst these costs have to be reasonable, they are not strictly defined and are ultimately another unknown cost among the wider process of unknown costs. The Commission recommends that such costs should either be eliminated, or otherwise controlled. This would provide the leaseholder with knowledge of what costs they will be incurring at the outset.
If these recommendations are implemented, they will broaden the range of enfranchisement rights available and make them more easily attainable to a greater number of leaseholders. What remains to be seen is if and how these recommendations are adopted by Government. The Law Commission recognises that their recommendations would alter the law in favour of leaseholders, so it will be interesting to see how, or to what extent, the Government will seek to protect the interests of landlords when considering these recommendations.
If you require further advice regarding leasehold enfranchisement or any other Real Estate matter, please contact Joshua Watkins in our Real Estate department. You can also email your query to Joshua.watkins@herrington-carmichael.com  call 01276 854948 or visit https://www.herrington-carmichael.com/expertise/property-law/enfranchisement-and-lease-extension/
This reflects the law at the date of publication and is written as a general guide. It does not contain definitive legal advice, which should be sought as appropriate in relation to a particular matter.
Latest Insights - sign up to our Emailers
Our Emailers will bring you the latest news and insights from our legal teams as we look at the key talking points in life and in law.
Our insights will include articles, podcast discussion and information about our events and services.
You can sign up to as many as you wish and you can opt out at any time.
There are lots of costs for a tenant considering taking a commercial lease. But what are the dangers of not taking legal advice?
read more
Award winning legal advice
We are solicitors in Camberley, Wokingham and London. In 2019, Herrington Carmichael won 'Property Law Firm of the Year' at the Thames Valley Business Magazines Property Awards, 'Best Medium Sized Business' at the Surrey Heath Business Awards and we were named IR Global's 'Member of the Year'. We are ranked as a Leading Firm 2022 by Legal 500 and Alistair McArthur is ranked in Chambers 2021.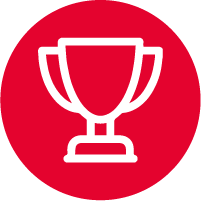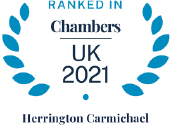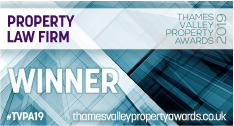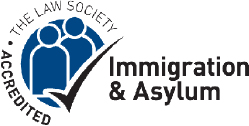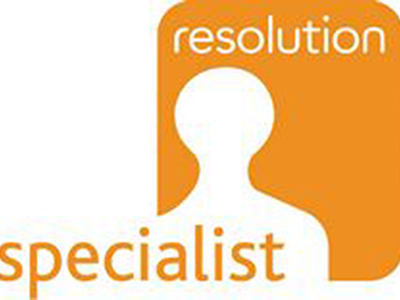 London
60 St Martins Lane, Covent Garden, London, WC2N 4JS 
Camberley
Building 2  Watchmoor Park, Riverside Way, Camberley, Surrey. GU15 3YL
Wokingham
Opening Soon
© 2020 Herrington Carmichael LLP. Registered in England and Wales company number OC322293.
Herrington Carmichael LLP is authorised and regulated by the Solicitors Regulation Authority.
Privacy   |   Terms and Conditions   |   Cookies   |   Client Feedback