Construction Contracts: Some practical tips on notices, payments & insurance
The purpose of this article is to provide some practical steps businesses need to consider taking under their construction contracts.
Notices.
Many construction contracts (including the JCT and NEC forms of contract) require certain notices to be given if the relevant remedies are to be available. On occasions these need to be given within a particular time frame.
Examples include making applications for extensions of time or for additional costs under both the NEC and JCT forms of contract. In addition, there is a further layer under the NEC for early warning notices whereby a failure to provide an early warning notice could have a detrimental impact on the remedies (or level of remedies) available.
It is crucial therefore that timely notices are provided. Many businesses we speak to are often minded to take a "wait and see approach". Whilst this may have its merits in terms of not jumping the gun, the risk is that you may miss the boat by failing to give a notice in the required time scale.
Some further practical points to consider when providing notices:
How does the notice need to be served? In many contracts, email is not a valid form of notice and therefore you will not be deemed to have served a valid notice by sending an email. Check the ways in which notices can be served and follow that!
Where does the notice need to be sent? If the contract stipulates where the notice needs to be sent then this must be followed. If the contract has words akin to "or such other address as notified from time to time" then make sure you check if any updates have been given and ensure the notices is sent to the correct place.
Make sure if you are delivering the note via a courier that strict instructions are given to them. There has been an instance in recent times where a courier went to deliver a notice, was told that the person had moved and so they took the notice away with them. The courts then held that the notice was not validly served but they stated that it would have been validly served had it been left at the address. Make sure your courier knows what they are supposed to do!
Follow any other requirements in the contract. The courts have even said that if a contract states that a notice is to be served on a particular colour of paper, it will not be a valid notice if sent on a different colour. An anecdotal comment in the context, but something which needs to be followed nevertheless. 
Payments
If you are not being paid what you should be paid then consider using the right to suspend services. This is available to all service providers acting under construction contracts (what constitutes a construction contract is defined by law) but again it is only available once the correct notice is given (including giving the required amount of notice). Be careful when using this remedy as if you invoke the right when you weren't entitled, or you incorrectly invoke it, you could be in breach of contract yourself.
From an employer's perspective, consider whether the contract allows you to manage the project in a way which could ease cash flow concerns. For example, does the contract entitled you to change the contract programme, or reduce the scope of services temporarily. Consider utilising change control clauses where applicable.
In addition, there is a rigorously prescribed payment process in England and Wales – use it! If a contractor has made an inflated payment application, make sure you use the payment notice and pay less notice schemes to ensure your only obligation is to pay what is rightfully due.
As a contractor, check to see if there is scope under the contract to re-organise work forces or change timing for ordering materials. If this can be managed in a way to ease financial pressures without breaching the contract then it could be a useful tool. Some contracts will have milestones and final deadlines and some will have strict programmes so this may not always be possible, but check your contract to see what can be done in this regards.

Insurance

Parties to a construction contract and the project itself may be insured for various eventualities. If an issue arises, it is important that the terms of the insurance are checked future to ascertain whether cover is available in respect of the particular circumstance.

It is also imperative that you discuss the issue with your insurer as quickly as possible. Any action you take may impact the insurance and cover available. For example, some insurance companies require foresight of any communication with the other party regarding insured issues. Therefore it is imperative that you ascertain the requirements of your insurer as quickly as possible and comply with those requirements to avoid issues with insurance further down the line.
How can we help?
For strategic advice on your construction contracts, please contact the construction team at Herrington Carmichael LLP using the details provided below.
Please contact Cesare McArdle on 0118 977 4045 or Mark Chapman on 01276 686 222.
This reflects the law at the date of publication and is written as a general guide. It does not contain definitive legal advice, which should be sought as appropriate in relation to a particular matter.
Latest Articles & Legal Insights
A group of 850 footballers believe they should have greater control over the trading of their performance and attribute information.
Sign up
Enter your email address for legal updates on Private Client & Family Law.
Top read insights in 2019
Award winning legal advice
We are solicitors in Camberley, Wokingham and London. In 2019, Herrington Carmichael won 'Property Law Firm of the Year' at the Thames Valley Business Magazines Property Awards, 'Best Medium Sized Business' at the Surrey Heath Business Awards and we were named IR Global's 'Member of the Year'. We are ranked as a Leading Firm 2020 by Legal 500 and Alistair McArthur is ranked in Chambers 2020.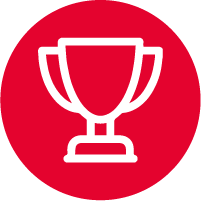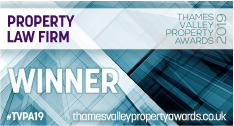 #TVPA19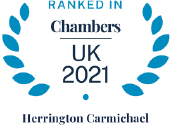 Chambers UK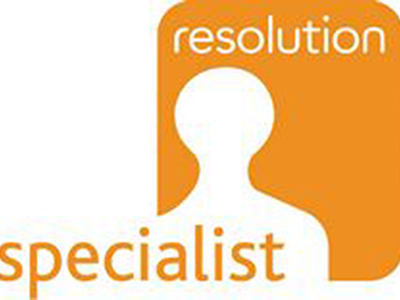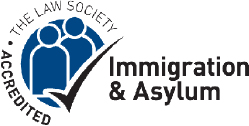 London
60 St Martins Lane, Covent Garden, London, WC2N 4JS 
Camberley
Building 2  Watchmoor Park, Riverside Way, Camberley, Surrey. GU15 3YL
Wokingham
Opening Soon
© 2020 Herrington Carmichael LLP. Registered in England and Wales company number OC322293.
Herrington Carmichael LLP is authorised and regulated by the Solicitors Regulation Authority.
Privacy   |   Terms and Conditions   |   Cookies   |   Client Feedback