Mark Chapman
Partner, Corporate and Commercial Law
Mark is a Partner in our Corporate & Commercial Department and is also a 'Legal 500 recommended' lawyer.
Before returning to Herrington Carmichael in August 2012, Mark worked as legal counsel at Acromas (which at that time owned and operated the AA, Saga and BSM brands) and as EMEIA Legal Counsel at Apple (the creator of the iPhone, iPad, iPod and the Mac).
Mark has extensive experience advising on commercial matters, both in house and in private practice, with a focus on cross border and complex commercial projects, particularly in the financial services and automotive sectors.
Mark is responsible for our regulatory and compliance offering, and advises businesses on financial services matters (particularly in the insurance and pensions sectors) and on consumer law matters.
Experience | Recent Projects 
Commercial
A multi million pound sale of goods agreement between UK component manufacturer and French customer, to include project management of French legal advice and competition law advice.   
Complex services agreements with the in house legal teams at global computer hardware and global pharmaceuticals businesses.
Drafting leading online clothes retailer's terms and conditions for the supply of goods to consumers, including complex logistical return policy and provisions relating to consumers accessing the UK site from other European countries. We instructed and managed local lawyers in France and Germany in relation to the translation of the documents into their respective local languages and also in relation to advising on the impact of applicable local laws, localising the documents whilst ensuring as much consistency as possible with the English law documents as possible.
Automotive industry – A multi million pound agreement for the sale of goods to Tier 1 manufacturer.
National supermarket chain – A multi million pound field marketing services agreement.
The launch of an online communications app for business and consumer use, drafting a suite of documents. The complexities included limiting the liability of the client in light of worldwide application and use of app.
A household brand on contracts with global vehicle manufacturer. To include advice on customer terms and conditions and associated literature. Contract value £80 million
Advising household brand on contracts with global sports car manufacturer. To include advice on customer terms and conditions and associated literature. Contract value £10 million.
Drafting, negotiating and advising on savings agreement under which £4 billion worth of savings were invested (white labeled savings product).
Advice on the UK's largest ever transfer of home insurance business and simultaneous negotiations with 10 insurers (at the time).
Drafting, negotiating and advising on agreement for provision of services to customers of large UK bank on an insured basis. Value £60 million per annum, to include reviewing, amending and approving terms of business agreements with numerous insurers including Lloyds syndicates.
Financial Services
Review of pension scheme trust deed and rules for scheme with circa £120 million funds under management, advice on recent legislative changes and drafting deed of variation to update the scheme
Advice on regulated activities, financial promotion rules, prospectus directive requirements and collective investment schemes in relation to £4 million alternative fundraising scheme.
Consumer Law
Advising on product safety matters, the positioning of EU wide product replacement programs and associated reporting obligations, and responding to questions from competent authorities
Provision of strategic advice on pan-European consumer law claims filed by 12 consumer authorities acting in concert and drafting and advising upon action plan.
Interests and Hobbies 
Mark enjoys spending time with his wife and two young children and is a Tottenham fan (although he does not get to White Hart Lane as often as he would like!) and a car enthusiast. Mark also enjoys watching comedy and listening to music.
Partner, Corporate and Commercial Law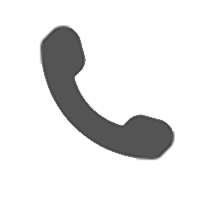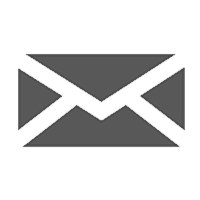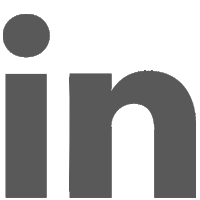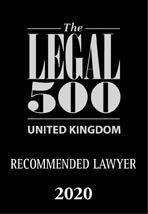 Mark Chapman is extremely thorough and has a good eye for detail, but advises with a very good balance of technical legal advice and commercial/practical suggestions
Commercial specialist Mark Chapman 'has strong technical knowledge and deals expeditiously with requests' and 'takes the time to understand clients' businesses and shape his advice and support in a way that works for the client'
Mark, Cesare and the team at Herrington Carmichael are all extremely knowledgeable and on hand to offer speedy assistance on a whole range of topics
Mark quickly got to grips with our complex and extensive business division. What impressed me most was Mark's innovative and commercial solutions and his ability to see the bigger picture.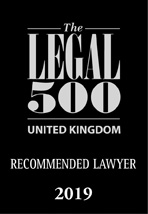 Articles Written by Mark Chapman
© 2019 Herrington Carmichael LLP. Registered in England and Wales company number OC322293.
Herrington Carmichael LLP is authorised and regulated by the Solicitors Regulation Authority.
Privacy   |   Terms and Conditions   |   Cookies   |   Client Feedback