Ice cream worker awarded compensation after pregnancy discrimination
Research has shown that despite laws being in place to protect pregnant women and new parents in the workplace, UK employers are still falling behind compared to how other nations support their working parents. A recent case involving an ice cream worker who has been awarded compensation by the Employment Tribunal after she faced pregnancy discrimination highlights that the UK should be doing more to promote better maternity and paternity-friendly working environments.
Background
Abbey Gannapureddy began working as a Store Assistant Gelatist at Icestone Gelato in September 2018. Mrs Gannapureddy was then promoted to Assistant Manager in December 2018.
In April 2019, Mrs Gannapureddy told her boss that she was pregnant and her due date was 22 November 2019. It was verbally agreed that her working hours would be reduced to 36 hours per week, with no requirement to work late shifts or double shifts. However, a pregnancy risk assessment was not completed at this stage.
Mrs Gannapureddy asked for details of Icestone Gelato's maternity policy and ante-natal policy but was not provided with either. Although the Staff Handbook contained a section on "Maternity/Paternity leave and pay", Mrs Gannapureddy was not provided with the handbook at any point during her employment.
As her pregnancy progressed, Mrs Gannapureddy felt increasingly vulnerable in her role as she became unable to carry out some of the tasks required. As a result, Mrs Gannapureddy was told "she shouldn't be in work" by a colleague. When Mrs Gannapureddy reported this to her boss, she was met with hostility.
Mrs Gannapureddy raised a grievance in September 2019 which stated that she had noticed a change in attitude from her boss towards her after she told him about her pregnancy and she felt she had been discriminated against because of pregnancy and maternity in breach of the Equality Act 2010. At a grievance meeting, Mrs Gannapureddy was asked to sign a new employment contract which effectively reflected a demotion from her managerial position.
From 3 November 2019, Mrs Gannapureddy was on maternity leave and her son was born later that month. Mrs Gannapureddy repeatedly chased for payment of her wages and maternity pay but she received no response. In May 2020, Mrs Gannapureddy was advised that she had been made redundant. Despite her appealing the decision, Mrs Gannapureddy's employment was terminated.
Decision
The Employment Tribunal held that Mrs Gannapureddy's demotion from her role as manager to a "regular team member" amounted to unfavourable treatment, as her pregnancy was the effective cause of the demotion. The Tribunal also found fault in the absence of a pregnancy risk assessment until just six weeks before her maternity leave, which placed Mrs Gannapureddy's health and wellbeing at risk in the workplace. This also represented unfavourable treatment.
The Tribunal held that the fact Mrs Gannapureddy was not provided with a maternity policy amounted to unfavourable treatment, as did her subjection to discriminatory comments from colleagues. Finally, the Tribunal found that Mrs Gannapureddy's selection for redundancy and dismissal was an act of unlawful pregnancy and maternity discrimination and an act of victimisation. The Tribunal awarded Mrs Gannapureddy £38,677.00 in compensation.
Summary
The case highlights the importance of employers having and maintaining adequate pregnancy, maternity and paternity policies. All employees who are pregnant are protected from pregnancy discrimination from the first day of their employment.
The Employment Tribunal has issued a clear message that employers will be heavily penalised where they have been found to discriminate against someone because of their pregnancy, any pregnancy-related illness or maternity pay and/or leave. Unfortunately, Mrs Gannapureddy did not get to fully enjoy her pregnancy experience due to the actions of her employer, which caused significant stress leading up to and following the birth of her child.
This case serves as an important reminder that employers should always be considering any appropriate measures which could be implemented to accommodate and support pregnant employees in the workplace. Businesses, by adopting a proactive approach, will be successful in creating a maternity and paternity-friendly working environment.
For further information or to discuss the issues raised by this update, please contact our Employment Group on 01276 854663 or employment@herrington-carmichael.com.
This reflects the law at the date of publication and is written as a general guide. It does not contain definitive legal advice, which should be sought as appropriate in relation to a particular matter.
The Court of Appeal in the recent decision of Kong v Gulf International Bank (UK) Ltd has upheld a...
read more
Award winning legal advice
We are solicitors in Camberley, Wokingham and London. In 2019, Herrington Carmichael won 'Property Law Firm of the Year' at the Thames Valley Business Magazines Property Awards, 'Best Medium Sized Business' at the Surrey Heath Business Awards and we were named IR Global's 'Member of the Year'. We are ranked as a Leading Firm 2022 by Legal 500 and Alistair McArthur is ranked in Chambers 2021.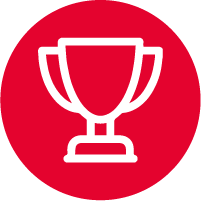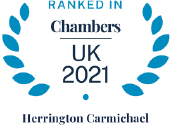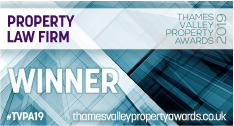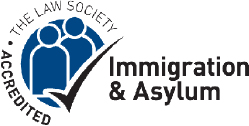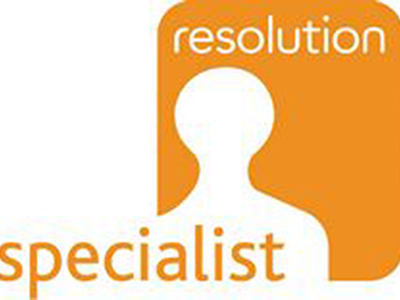 Camberley
Building 2  Watchmoor Park, Riverside Way, Camberley, Surrey  GU15 3YL
+44 (0)1276 686 222
Ascot (Appointment only)
102, Berkshire House, 39-51 High Street, Ascot, Berkshire SL5 7HY
+44 (0)1344 623388
London (Appointment only)
60 St Martins Lane, Covent Garden, London WC2N 4JS
+44 (0)203 326 0317
Wokingham (Appointment only)
4 The Courtyard, Denmark Street, Wokingham, Berkshire RG40 2AZ
+44 (0)118 977 4045
Our Services
Corporate Lawyers
Commercial Lawyers
Commercial Property Lawyers
Conveyancing Solicitors
Dispute Resolution Lawyers
Divorce & Family Lawyers
Employment Lawyers
Immigration Law Services
Private Wealth & Inheritance Lawyers
Startups & New Business Lawyers
© 2022 Herrington Carmichael LLP. Registered in England and Wales company number OC322293.
Herrington Carmichael is authorised and regulated by the Solicitors Regulation Authority with registration number 446245.
Privacy Policy   |   Legal Notices, T&Cs, Complaints Resolution   |   Cookies 
Client Feedback   |  Diversity Data