What is Parental Alienation?
Have you wondered why your child does not want to spend time with you, or has an unjustified dislike toward you?
While there are numerous reasons for this, a more common but unknown cause is parental alienation or parental manipulation.
What is parental alienation?
Parental Alienation is where a child expresses hostile feelings, unwarranted fear or disrespect towards one of their parents, commonly towards the parent with whom they do not live following the separation of their parents. In those circumstances, the child may resist or refuse to spend time with that parent.
With Parental Alienation a child's feelings are often influenced by the parent with whom they live, who subconsciously or consciously alienates and manipulates the child against their other parent, through maliciousness or perhaps more subtle behaviour. Child manipulation by one parent can result in the child becoming alienated from their other parent.
It is entirely likely that a young child will not understand or appreciate that it is in their best interests to have a relationship with both their parents. It is therefore possible for them to be influenced by their main parent carer against their other parent and to mirror their negative views.
There is much professional debate as to the concept of parental alienation or child manipulation and the extent to which this term should be accepted by the family courts, however what is clear is that a parent's conscious or subconscious behaviours can negatively impact upon the child's relationship with the other parent and or the wider family. Therefore, regardless of whether parental alienation is found or accepted by the court there are options available to address such behaviours and the impact upon the child.
Possible effects of parental alienation on a child
The child is unlikely to enjoy a healthy and meaningful relationship with both parents.
The child is likely to suffer significant social and emotional harm.
The child's ability to form meaningful and positive relationships is likely to be impeded.
The child may suffer depression in later life.
The child may suffer from poor self-esteem.
The child is likely to have identity difficulties.
The child is likely to suffer adverse consequences during their formative years and throughout their life.
What if I suspect parental alienation?
If you suspect parental alienation, we recommend that you seek legal advice without delay.
If the other parent of your child refuses to promote a healthy and loving relationship between you and your child, and instead persists in behaviour which impacts your relationship and which might be considered alienation, then we may advise you to apply to the family court for a Child Arrangements Order or discuss alternative approaches depending on the specific issues.
The court may require an impartial social worker (often from Cafcass) to prepare a welfare report providing an independent evaluation and assessment of your child's situation and report their findings to the court. Any such report will be central in the court's decision making as to with whom your child should live and how much time they are to spend with the other parent. Therapeutic work might also be considered.
Parental alienation examples?
In Re S, the Court of Appeal allowed the father's appeal against the refusal of his application to vary a child arrangements order. The order provided for the shared care of the parties' daughter. The mother was found to be alienating the child from the father because of her adherence to the beliefs perpetuated by an Australian cult.
In Re H, the High Court ordered an immediate change in the child's living arrangements as the mother had been found to have alienated the child from his father. The child's residence was immediately and successfully transferred from the mother to the father, despite the child having no direct contact with his father for 18 months.
You can read more about the topic of parental alienation and the role of Cafcass in such matters by visiting their website. https://www.cafcass.gov.uk
How can we help?
Here at Herrington Carmichael, we have a highly experienced team of family law specialists available to advise and assist you in this area of law and work with you to secure the best outcome for you and your child. Partner and head of department Paul Linsdell has dealt with a significant number of complex children cases with the issue of alienation at their centre.
Paul Linsdell
Partner, Head of Family Law
Sign up
Enter your email address for legal updates on Private Client & Family Law.
Latest Family Law Insights
Where there is a cross-border element to your children matter, it is important that you obtain specialist legal advice…
read more
Award winning legal advice
We are solicitors in Camberley, Wokingham and London. In 2019, Herrington Carmichael won 'Property Law Firm of the Year' at the Thames Valley Business Magazines Property Awards, 'Best Medium Sized Business' at the Surrey Heath Business Awards and we were named IR Global's 'Member of the Year'. We are ranked as a Leading Firm 2022 by Legal 500 and Alistair McArthur is ranked in Chambers 2021.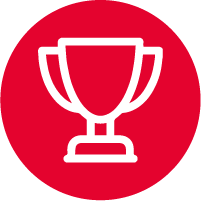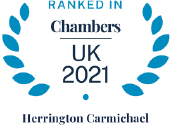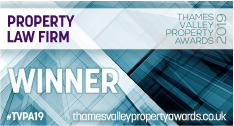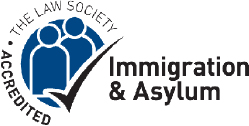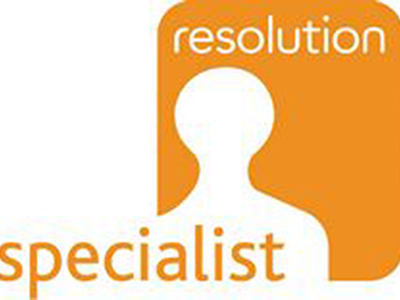 Camberley
Building 2  Watchmoor Park, Riverside Way, Camberley, Surrey  GU15 3YL
+44 (0)1276 686 222
Ascot (Appointment only)
102, Berkshire House, 39-51 High Street, Ascot, Berkshire SL5 7HY
+44 (0)1344 623388
London (Appointment only)
60 St Martins Lane, Covent Garden, London WC2N 4JS
+44 (0)203 326 0317
Wokingham (Appointment only)
4 The Courtyard, Denmark Street, Wokingham, Berkshire RG40 2AZ
+44 (0)118 977 4045
Our Services
Corporate Lawyers
Commercial Lawyers
Commercial Property Lawyers
Conveyancing Solicitors
Dispute Resolution Lawyers
Divorce & Family Lawyers
Employment Lawyers
Immigration Law Services
Private Wealth & Inheritance Lawyers
Startups & New Business Lawyers
© 2022 Herrington Carmichael LLP. Registered in England and Wales company number OC322293.
Herrington Carmichael LLP is authorised and regulated by the Solicitors Regulation Authority.
Privacy Policy   |   Legal Notices, T&Cs, Complaints Resolution   |   Cookies 
Client Feedback   |  Diversity Data