Wear Makeup – a Reasonable Request or Sexual Harassment?
In a recent case against the high-end restaurant Tattu, based in Soho, London, the Employment Tribunal found that instructing female employees to wear makeup can constitute sexual harassment under the Equality Act 2010. In this particular case, Tattu's deputy manager, Ms Joanne Huang told 24 year old waitress, Ms Jahnayde Henry that she looked 'tired and unpresentable' and suggested that she should wear makeup in the future.
Sexual harassment is unwanted conduct related to sex that creates an intimidating, hostile, degrading, humiliating or offensive environment for the subjected individual. Critically, harassment can occur even when the intention behind the action, comment or incident was not discriminatory. In this case, the Employment Tribunal distinguished between direct sex discrimination and sexual harassment, finding that the instruction to wear makeup would not be direct sex discrimination but did constitute harassment.
This case has highlighted the importance of employers taking steps to implement effective training to recognise and prevent sexual harassment. It also underscores the need to re-evaluate and potentially revise dress codes and associated policies to ensure they are not discriminatory and do not contribute to a hostile or offensive work environment.
Background
Ms Henry resigned after feeling subjected to constant criticism and degrading remarks during her two-week training period and five shifts at Tattu. Ms Henry subsequently brought a claim against the restaurant for race discrimination, racial harassment and sexual harassment.
Alongside the instruction to wear makeup and being described as looking 'tired' and 'unpresentable', Ms Henry raised a further 10 allegations against her former employer.  Ms Henry asserted that the restaurant's deputy manager, Ms Huang, had called Ms Henry unattractive and had described her voice as bland and boring, encouraging Ms Henry to liven it up. Ms Henry also alleged that she had been watched, checked and criticised every three minutes; and Ms Huang called her the incorrect name of 'Joyce' on several occasions.
The restaurant and its employees denied the allegations and Ms Huang, in particular, denied that she had made the statements or committed the acts alleged.
Decision
After hearing the case, the Employment Tribunal were unanimous and Ms Henry's claims for direct race discrimination, racial harassment and direct sex discrimination were unsuccessful; however, her claim of sexual harassment was upheld.
It was found that Ms Huang had been critical in her approach to Ms Henry; however, this was a part of Ms Huang's character and Ms Henry's race or sex had not played a part in this.  It was also found that Ms Huang calling Ms Henry another name was only an unintentional error as had happened with another colleague, Sophia being called 'Sylvia'. On that basis, Ms Henry's race claims were dismissed, as the Employment Tribunal was satisfied that none of the allegations raised by Ms Henry were in any way related to her race or had the effect of harassing her on account of the same.
The Employment Tribunal then considered Ms Henry's claims relating to sexual harassment and concluded that telling someone they look 'tired and unpresentable' was not related to sex as this could be said to a man in equal context and Ms Henry was therefore not subjected to this comment due to her sex. However, it was held that the fact she was told to wear makeup is a sex-specific comment and did therefore constitute sexual harassment. The Employment Tribunal noted that, whilst it is not unknown for men to wear makeup, it is not ordinarily a comment that would be made to a man. This is what made it sex-specific and therefore constituted sexual harassment.
Whilst commenting on how Ms Henry looked 'tired and unpresentable' was not sex-specific, the Employment Tribunal acknowledged that it still has the effect of creating a humiliating environment with the additional context that she was told to improve her appearance by wearing makeup. Ms Huang's intended purpose of the comment was not considered, but instead the effect of how it made Ms Henry feel. Judge Glennie noted that telling a woman how to improve her appearance would naturally create a humiliating environment and undermine Ms Henry's self-esteem.
The parties were therefore invited to agree a remedy for the successful complaint as part of the judgment.
Learning Points
This Employment Tribunal matter has sent a clear message about creating a professional environment, which serves as a reminder to employers on the necessity for effective implementation and training on workplace policies on discrimination and harassment including dress codes.
Naturally, employers should be able to tell their employees about the standard of attire or presentation that they should have in the workplace. However, when employees are judged based on their appearance, this criticism is more often geared to those employees with one protected characteristic (e.g. being female) over another (e.g. being male), making it a potentially discriminatory issue. As a result, care must be taken in directions being given to employees or policies being prepared.
Further, employers must take into consideration the societal and systemic pressures many employees (and often particularly women) face over their appearance, and potentially integrate this into unconscious bias training.
How we can help
This case has put a spotlight on the disparities in treatment of women compared to men in the workplace and it is critical to ensure you are implementing and training on effective and non-discriminatory policies.
For further information, or to discuss the issues raised within this case, please contact us to speak to a member of our Employment Team.
This reflects the law and market position at the date of publication and is written as a general guide. It does not contain definitive legal advice, which should be sought in relation to a specific matter.
Alex Harper
Senior Solicitor, Employment Law
Lucinda Cameron
Trainee Solicitor
In this month's episode, we will cover an introduction into managing a redundancy process. We will...
read more
All in a Day's Work: Employment Podcast Series
Our Employment team bring you a monthly podcast covering all aspects of Employment law for businesses and individuals. You can browse our podcasts below…
In this month's episode, Claire Helling from our Employment team will cover an introduction into managing a redundancy process.
In this month's episode, we'll cover an introduction into discrimination with a particular focus on race discrimination under the Equality Act
In this episode, we discuss the basic principles of TUPE including when a transfer arises, the impact this has on employees and how best to prepare for a potential TUPE transfer.
Award winning legal advice
Herrington Carmichael offers legal advice to UK and International businesses as well as individuals and families. Rated as a 'Leading Firm 2024' by the legal directory Legal 500 and listed in The Times 'Best Law Firms 2023 & 2024'. Herrington Carmichael has offices in London, Farnborough, Reading, and Ascot.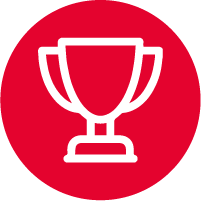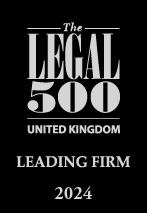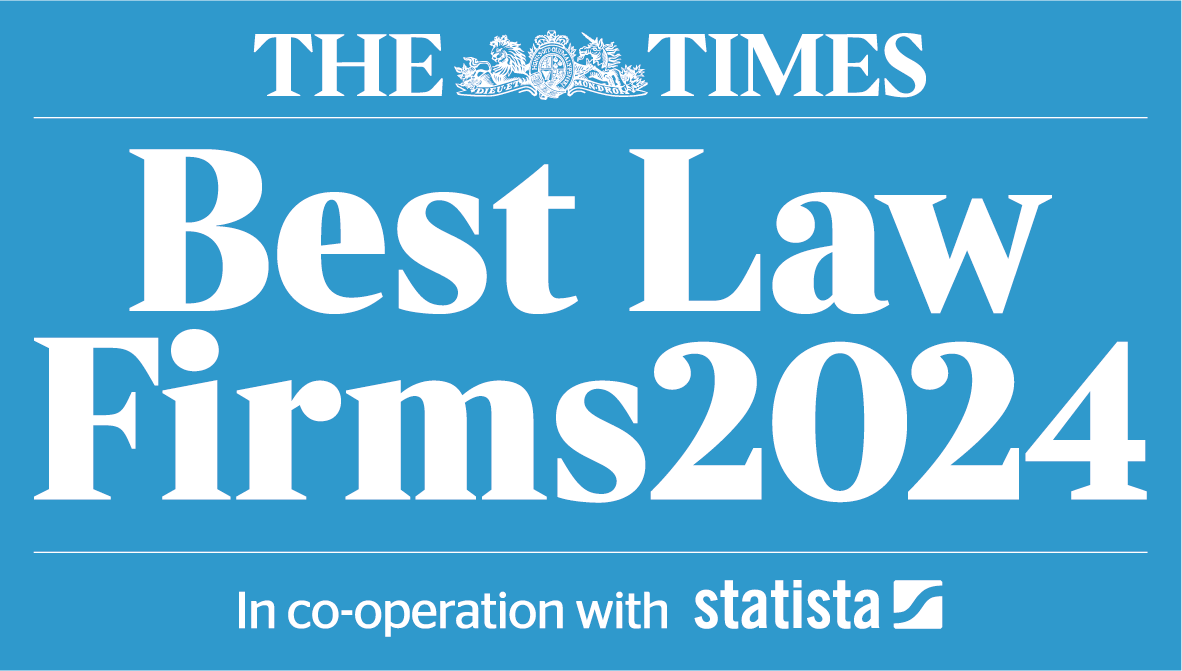 Times Best Law Firm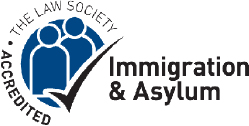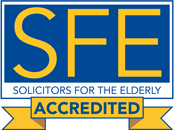 Email: info@herrington-carmichael.com
Farnborough
Brennan House, Farnborough Aerospace Centre Business Park, Farnborough, GU14 6XR
Reading (Appointment only)
The Abbey, Abbey Gardens, Abbey Street, Reading RG1 3BA
Ascot (Appointment only)
102, Berkshire House, 39-51 High Street, Ascot, Berkshire SL5 7HY
London (Appointment only)
60 St Martins Lane, Covent Garden, London WC2N 4JS
Privacy Policy   |   Legal Notices, T&Cs, Complaints Resolution   |   Cookies  |   Client Feedback   |  Diversity Data