The Building Safety Act – What do I need to be aware of?
The 28th of April 2022 saw one of the biggest legislative changes to the UK building industry in close to 40 years. The Building Safety Act 2022 ("the Act") received Royal assent, meaning it is now an act of Parliament and has come into force as law (albeit many of the provisions are subject of transitional provisions, with some coming into effect immediately, some 2 months thereafter and some at further dates). Whether you own a building, work in the built environment industry or are a participant in the construction and design process, you should be aware of the potential impact this new law may have on you or your business.
Following the Grenfell Tower tragedy almost five years ago, this legislation sees a long-awaited focus on high-risk buildings, being buildings that are at least 18 metres in height or have at least seven storeys. Buildings such as care homes and hospitals meeting this height threshold will also be classified as 'higher risk'. To ensure that the new legislation is being followed, the Act introduced a Building Safety Regulator (BSR). The key responsibilities of the designated BSR will be to promote competency in all work carried out within the built environment, as well as leading and overseeing the implementation of the new legislation, particularly for high-rise and high-risk buildings. The Act also imposes new duties, responsibilities and information requirements on relevant stakeholders.
In this article we have picked out some of the key provisions for discussion.
Extension of limitation periods
One of the most important updates for anyone involved in the building industry is the extension of limitation periods (i.e., the time period during which people can bring claims) under sections 1 and the new section 2A (see further below) of the Defective Premises Act as well as section 38 of the Building Act 1984. Previously, these were six years, and such amendments may startle contractors and designers alike, who previously would have been able to rely on such time barred defence in the case of any historic work.
Claims concerning:
(i) Dwellings that are unfit for habitation (s1 Defective Premises act 1972)
(ii) The new section 2A of the Defective Premises Act 1972 which relate to works on existing buildings with one or more dwellings (closing a previous loophole in the system) and provides for liability for failing to ensure the building is habitable (amongst other things)
(iii) Any breaches of the Buildings Regulations (s38 of the Building Act 1984)
will afford those looking to claim 15 years instead of the previous six.
Further, the limitation period for any retrospective claims, being those involving developments that were completed before section 135 of the Act came into force (which is due to be 2 months from the date it received Royal Assent), has been extended to allow up to 30 years after the completion of the dwelling to bring an action. There is an exception to this where that 30-year period would expire within the first year of the commencement of the Act in which case the claim must be brought within that year. This is important as it extends protection to those who had encountered issues before the implementation of the new legislation.
It is important to ensure that you have the correct practices in place, as you may now need to retain documentation for a much longer period than previously expected, should a claim arise. Contractors may also wish to think about their insurance policies, both past and present, to determine whether these are adequate or if changes need to be made going forwards.
Parties may also consider reviewing their entire property portfolios in light of such update and determine which sites may now be able to bring potential claims. Whilst it is not likely that all of your sites will bring claims, it is important to assess and understand the risk, and devise a contingency in case a claim should arise. It is advisable to complete such review as soon as possible, so you are able to be in the best possible position to quickly defend any potential claims.
A thorough review of a property portfolio may identify further issues for some parties. The Act has furthered calls for protection for leaseholders in unsafe buildings, and now prevents landlords from being able to pass down any costs for removal or remediation of cladding. The Act defends leaseholders from such costs and has established that landlords and/or developers should be responsible for the remediation work of any historical safety defects in the building. However, this protection is only afforded to certain leaseholders (those living in their own homes or with up to three UK properties in medium and high-rise buildings) unless such defect was caused by the landlord, or they are associated with the responsible party. The government are working with developers to rectify such issues and have so far committed a minimum of £2 billion to remediation. Outside of the Act, an extended Building Safety Levy will carry £3 billion to shield leaseholders from having to contribute, even when the original developer cannot be traced. We are able to assist developers, landlords and tenants if required.
The new gateways
As part of the Act came three 'gateways'. These are three mandatory halt periods in the building process and come during:
a) The planning stage
b) The pre-construction stage
c) The completion/post completion stage
The planning stage
Interestingly, this stage has been in force since August 2021, via an amendment to existing planning legislation. This was due to the fact that what is now the Act, was still preparing to be scrutinised by Parliament.
This stage involves the BSR becoming a statutory consultee in relevant applications for planning, including developments that are likely to involve high-risk residential buildings. With a strong focus on fire safety, any developer will be required to submit a fire statement, detailing the developments water supply and emergency access.
The pre-construction stage
In this stage, the developer will need to provide full details of the building design and the building methodology, demonstrating the safe construction. The BSR must satisfy themselves that the design of the building meets any and all functional requirements of the Building Regulations. The BSR will expect evidence that the developer has anticipated any potential setbacks or changes that would occur during construction and have a contingency plan in place for such events.
The completion/post completion stage
The landlord or any building owner will be required to demonstrate that they have carried out work in accordance with Building Regulations and have the requisite capability to manage any potential fire or structural risks within the building. Upon satisfaction of this, the BSR will issue a completion certificate.
Throughout each of these stages is the 'golden thread', aiming to ensure that building safety is a constant focus, and allows all of the relevant information to ensure safety be passed seamlessly down at each stage of building and development. As well as being accessed by the BSR, the emergency services, residents and contractors will be able to view this information.
Needless to say, the Act also includes a number of further important provisions including requirements for all "dutyholders" to be competent, stipulations around the "accountable person" and what their responsibilities are, as well as many others.
As the Act continues to have the stages implemented, we can also expect to see some secondary legislation introduced to broaden and strengthen the Act, as well as imposing some timelines for when each stage should be brought into force. As time goes on, it is also anticipated that other buildings will be caught by this legislation, and even those that are not high-rise or high-risk will have stringent new requirements. It is therefore important for all developers and those in the industry to be aware of such changes and ensure that all future business development plans cater for the upcoming additional safety measures.
A survey from Construction Management identified that a mere 23% of construction professionals felt that they and their organisations were ready for the implementation of the Act. If you would like further specialised advice on how the Act may impact you or your business, please do not hesitate to contact us today.
If you need further advice on construction contracts, please do contact Cesare McArdle directly at cesare.mcardle@herrington-carmichael.com or call 0118 989 9709.
This reflects the law at the date of publication and is written as a general guide. It does not contain definitive legal advice, which should be sought as appropriate in relation to your own particular matter before action is taken.
Cesare McArdle
Legal Director, Commercial and Construction Law
Sign up
Enter your email address for legal updates on Corporate and Commercial law.
Contact us
Request a video call, phone call or a meeting in person with one of our Corporate & Commercial experts...
The JCT announced at an event on 16 June 2023 that new editions of its contracts will be published in 2024.
read more
PODCASTS
The Legal Room UK Podcast features a diverse range of specialists offering expertise on a variety of topics.
You can Subscribe on whatever podcast platform you use.
In this podcast Stephen Baker and Ishwari Sharma, dispute resolution lawyers at Herrington Carmichael, discuss the principles that apply when a...
All in a Day's Work: Introduction to TUPE In this episode, Sam Gray and Tom Hyatt, Employment Solicitors at Herrington Carmichael discuss the basic...
All in a Day's Work: What is ESG? This month's episode is an introduction to environmental, social, and corporate governance (ESG) for Employers. We...
Award winning legal advice
Herrington Carmichael offers legal advice to UK and International businesses as well as individuals and families. Rated as a 'Leading Firm 2023' by the legal directory Legal 500 and listed in The Times 'Best Law Firms 2023'. Herrington Carmichael has offices in London, Farnborough, Reading, and Ascot.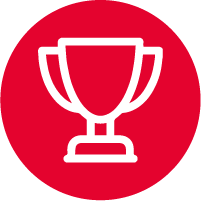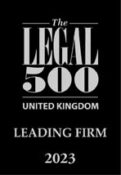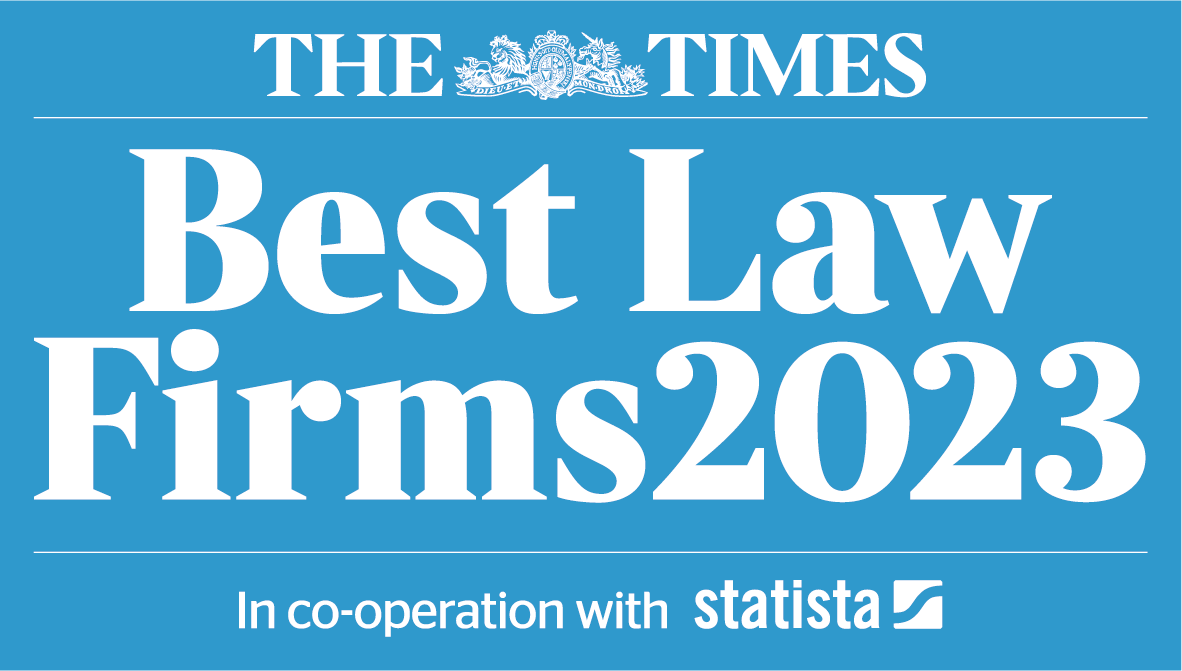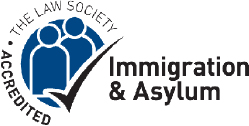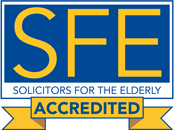 Email: info@herrington-carmichael.com
Farnborough
Brennan House, Farnborough Aerospace Centre Business Park, Farnborough, GU14 6XR
Reading (Appointment only)
The Abbey, Abbey Gardens, Abbey Street, Reading RG1 3BA
Ascot (Appointment only)
102, Berkshire House, 39-51 High Street, Ascot, Berkshire SL5 7HY
London (Appointment only)
60 St Martins Lane, Covent Garden, London WC2N 4JS
Privacy Policy   |   Legal Notices, T&Cs, Complaints Resolution   |   Cookies  |   Client Feedback   |  Diversity Data