The Bank Holiday for Her Majesty the Queen's State Funeral
Over the weekend, King Charles III confirmed that the Queen's state funeral would be a national bank holiday. The government subsequently confirmed that the funeral shall be held on Monday 19 September at 11:00am. However, the government guidance on the bank holiday has left many employers and employees alike confused as to whether employees are legally entitled to paid time off for the occasion. In respect of this there are three varying sets of considerations at play – the legal requirements; the moral position; and the practical issues. As one might expect, these considerations do not always neatly align.
The Legal Requirements
Employees don't automatically have a statutory right to take paid time off for a bank holiday. Therefore, whether or not bank holidays are included in an employee's annual leave entitlement will come down to what's written in their employment contract.
Broadly, annual leave is covered in employment contracts in one of three ways:
1. The contract confirms that the employee is entitled to X days of annual leave in addition to bank and public holidays. In this instance an employer will have to grant their employees a paid day off for the Queen's funeral as they are contractually entitled to the time off;
2. The contract confirms that the employee is entitled to X days of annual leave in addition to the normal/ usual bank and public holidays. In this instance the position is less clear, one argument is that the bank holiday for the Queen's funeral is not "normal" or "usual" because it is not one of the bank holidays that are typically granted. However, this becomes more complicated if an employer granted their employees an additional day off on full pay for the bank holiday for the Queen's Jubilee, which was also, arguably, not a "normal" or "typical" bank holiday. In this case, employers are going to have to take a more nuanced view on whether they grant their employees additional paid time off (without using their annual leave allowance) and the factors they may wish to consider are covered below; or
3. The contract confirms that the employee is entitled to X days of annual leave which includes their entitlement to bank and public holidays. In this instance an employer does not have to grant their employees an additional paid day off for the Queen's funeral.
Regardless of the above, employers may also need to consult their employment contracts if they are intending to close their business for the funeral. There may be a requirement to pay the employee for the day, unless they can rely on a clause in the contract which confirms that an employer can request that an employee uses their annual leave for days on which the office is closed.
The Moral Position
Irrespective of the legal requirements, employers may also wish to consider the moral position before deciding whether or not to grant the bank holiday as additional paid time off. We are in a period of national mourning and for many employees this feels like a national, historic event with a significant personal impact. As such, employers may want to consider whether a gesture of goodwill might be the morally right thing to do. In this case the day would be treated as additional leave without impacting the employee's pay or annual leave allowance for the year.
Further, employees may feel that they wish to mark the occasion and pay their respects and may feel aggrieved if not permitted to do so. Some employers may also need to be mindful of their public reputation in the event they do not grant the bank holiday to employees. Employees would also be free to request the time off from their usual holiday entitlement and employers should consider those requests sensitively.
The Practical Considerations
There are also a number of practical considerations that employers will need to consider. First and foremost, the government has confirmed that schools will be closed for the bank holiday, which means that most parents are likely going to need to take time off if they are unable to secure childcare for the day. It is possible then, that an employer who has not granted employees the bank holiday as additional paid leave, may well be inundated with requests for annual leave from a significant number of employees on the same day. Employers will then need to remember that if they refuse a reasonable request for annual leave they could open themselves up to the risk of employment tribunal claims for discrimination if that refusal can be linked to a protected characteristic (such as being a woman and being the primary carer for children).
Employers will also need to consider whether it is commercially possible to offer all of their employees paid time off for the day. This could be because critical deadlines have already been scheduled for Monday 19th September, for example, deadlines for publication, or completion of business or property transactions. Alternatively, the nature of their work could be such that they are required to continue working, for example those in healthcare, public services or even hospitality. In these cases, employers will need to consider what the contractual position is in respect of working on national or bank holidays and whether they will be caught by contractual entitlements to overtime or time off in lieu.
Conclusion
If employers do not want to provide their employees with time off for the funeral, they must be wary of the repercussions in doing so. Employers may face back-lash from disgruntled employees who are being made to work so should be flexible where possible to mitigate the risk of potential grievances or, in a worst-case scenario, employment tribunal claims. Employers should also be mindful that there is a real risk of negative press attention if they do not allow employees paid time off. As a result, this is one of those situations where it may be that the moral and practical considerations override the legal requirements in place.
For further information or to discuss the issues raised by this update, please contact our Employment Group on 01276 854663 or employment@herrington-carmichael.com.
This reflects the law at the date of publication and is written as a general guide. It does not contain definitive legal advice, which should be sought as appropriate in relation to a particular matter.
This month's episode covers data protection in the workplace. We will be looking at what the laws...
read more
All in a Day's Work: Employment Podcast Series
Our Employment team bring you a monthly podcast covering all aspects of Employment law for businesses and individuals. You can browse our podcasts below…
This month's episode covers data protection in the workplace. We will be looking at what the laws on data protection currently require…
In this month's 'All in a Day's Work' podcast episode we will be discussing employment contracts and what you need to include in them by law.
In this month's 'All in a Day's Work' podcast episode we provide an overview of all things related to holiday and annual leave.
Award winning legal advice
We are solicitors in Camberley, Wokingham and London. In 2019, Herrington Carmichael won 'Property Law Firm of the Year' at the Thames Valley Business Magazines Property Awards, 'Best Medium Sized Business' at the Surrey Heath Business Awards and we were named IR Global's 'Member of the Year'. We are ranked as a Leading Firm 2022 by Legal 500 and Alistair McArthur is ranked in Chambers 2021.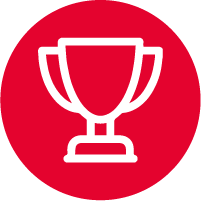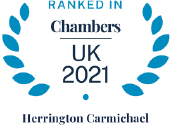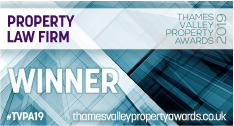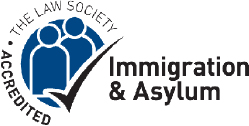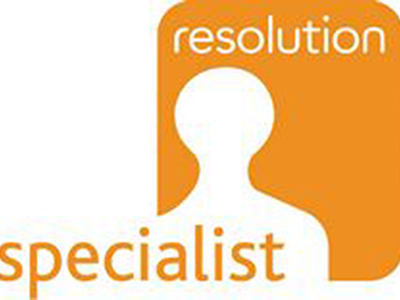 Camberley
Building 2  Watchmoor Park, Riverside Way, Camberley, Surrey  GU15 3YL
+44 (0)1276 686 222
Reading (Appointment only)
The Abbey, Abbey Gardens, Abbey Street, Reading RG1 3BA
+44 (0)1276 686 222
Ascot (Appointment only)
102, Berkshire House, 39-51 High Street, Ascot, Berkshire SL5 7HY
+44 (0)1344 623388
London (Appointment only)
60 St Martins Lane, Covent Garden, London WC2N 4JS
+44 (0)203 326 0317
Wokingham (Appointment only)
4 The Courtyard, Denmark Street, Wokingham, Berkshire RG40 2AZ
+44 (0)118 977 4045
Our Services
Corporate Lawyers
Commercial Lawyers
Commercial Property Lawyers
Conveyancing Solicitors
Dispute Resolution Lawyers
Divorce & Family Lawyers
Employment Lawyers
Immigration Law Services
Private Wealth & Inheritance Lawyers
Startups & New Business Lawyers
© 2022 Herrington Carmichael LLP. Registered in England and Wales company number OC322293.
Herrington Carmichael is authorised and regulated by the Solicitors Regulation Authority with registration number 446245.
Privacy Policy   |   Legal Notices, T&Cs, Complaints Resolution   |   Cookies 
Client Feedback   |  Diversity Data