Property – what do base rate rises mean for homeowners?
Over recent months the Bank of England's interest rate has been increasing. In May, the government announced that the Bank of England's base interest rate would rise from 0.5% to 1% and then on 19 June they further increased the interest rate to 1.25% – the highest percentage the country has seen since March 2009. Whilst this means that interest may accrue at a higher rate in a savings account, this also means that mortgage payments may be slightly higher. Below, we visit what this practically means for homeowners.
Will mortgage payments increase?
If you are a homeowner with a mortgage over your property, you may likely have a fixed rate mortgage – meaning that your lender has agreed to cap your interest rate at a set percentage. This would have been granted for a fixed period of time (typically anywhere between 2 and 10 years). If you are under a fixed rate scheme and are within the period of time for this scheme, your monthly payments and interest rates will remain unaffected until your fixed period comes to an end. The Bank of England' increase in its base rate will therefore not be applicable to you. However, if you do not have a fixed rate mortgage your mortgage payments will be increasing.
How much will payments increase by?
Should you fall into the category whereby your mortgage payment will be increasing as you are not party to a fixed rate mortgage scheme, you will receive notice in writing from your lender following every interest rate change with confirmation as to how much your mortgage payment has increased by and when this change will take effect from. It is difficult to know exactly how much each individual's mortgage payments will increase by as a number of factors will affect the amount to be repaid – whether the mortgage is on an interest only or repayment basis, along with the length of time the mortgage has been taken out for (i.e. 5 years or 25 years). If you have any further concerns in this regard, your lender should be able to assist with any specific queries.
If you are in the process of buying a property
If you are in the process of buying a property and currently have a mortgage offer, you should consult with your mortgage lender/broker to check that your mortgage offer remains valid on the terms agreed. Lenders have the right to withdraw their offer at any time should circumstances change. This means that should a lender feel you will be unable to keep up with monthly payments due to the increase in interest rates, they will withdraw their offer to you.
Whilst we are not qualified to advise you of the type of mortgage which would suit your circumstances best, we are more than happy to assist with any legal queries which you may have. As a part of the service which we offer, we will arrange to prepare an extensive report for you on the terms of your mortgage offer. For any legal queries, please contact us at our residential conveyancing department who will be able to assist you.
This reflects the law at the date of publication and is written as a general guide. It does not contain definitive legal advice, which should be sought as appropriate in relation to your own particular matter before action is taken.
Samantha Laker
Chartered Legal Executive, Residential Property
Sign up
Enter your email address for legal updates on Corporate and Commercial law.
Contact us
Request a video call, phone call or a meeting in person with one of our Corporate & Commercial experts...
Under a Creditors' Voluntary Liquidation, the shareholders of a company themselves resolve to wind-up the company and then an insolvency practitioner will be appointed as liquidator.
read more
PODCASTS
The Legal Room UK Podcast features a diverse range of specialists offering expertise on a variety of topics.
You can Subscribe on whatever podcast platform you use.
This month's episode covers holiday and annual leave. We will provide an overview of all things related to holiday and annual leave, including what...
In this episode Mark Chapman – Partner, and Cesare McArdle – Legal Director within our commercial team, discuss the rising costs for UK businesses...
This month's episode covers the different types of employment status. We will provide an overview of the rights attributed to each type of...
Award winning legal advice
We are solicitors in Camberley, Wokingham and London. In 2019, Herrington Carmichael won 'Property Law Firm of the Year' at the Thames Valley Business Magazines Property Awards, 'Best Medium Sized Business' at the Surrey Heath Business Awards and we were named IR Global's 'Member of the Year'. We are ranked as a Leading Firm 2022 by Legal 500 and Alistair McArthur is ranked in Chambers 2021.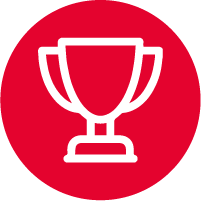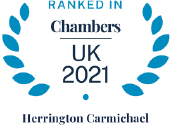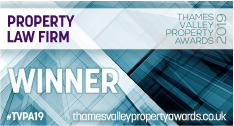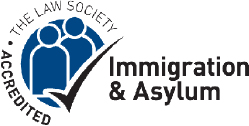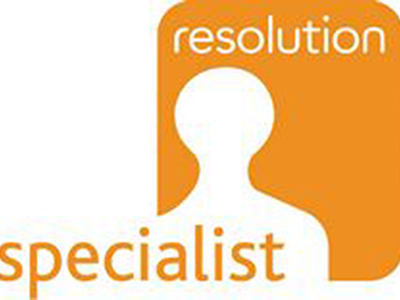 Camberley
Building 2  Watchmoor Park, Riverside Way, Camberley, Surrey  GU15 3YL
+44 (0)1276 686 222
Ascot (Appointment only)
102, Berkshire House, 39-51 High Street, Ascot, Berkshire SL5 7HY
+44 (0)1344 623388
London (Appointment only)
60 St Martins Lane, Covent Garden, London WC2N 4JS
+44 (0)203 326 0317
Wokingham (Appointment only)
4 The Courtyard, Denmark Street, Wokingham, Berkshire RG40 2AZ
+44 (0)118 977 4045
Our Services
Corporate Lawyers
Commercial Lawyers
Commercial Property Lawyers
Conveyancing Solicitors
Dispute Resolution Lawyers
Divorce & Family Lawyers
Employment Lawyers
Immigration Law Services
Private Wealth & Inheritance Lawyers
Startups & New Business Lawyers
© 2022 Herrington Carmichael LLP. Registered in England and Wales company number OC322293.
Herrington Carmichael is authorised and regulated by the Solicitors Regulation Authority with registration number 446245.
Privacy Policy   |   Legal Notices, T&Cs, Complaints Resolution   |   Cookies 
Client Feedback   |  Diversity Data