Yavan Brar
Partner, Head of Corporate and Commercial Law
Areas of responsibility
Yavan established the corporate and commercial department in 2008 concentrating on supporting businesses and their commercial requirements. Having built a team of expert corporate and commercial lawyers with a wide range of industry specialisms, Yavan is able to offer pragmatic solutions to complex legal problems.
Yavan, a technically able expert, has extensive experience advising on M&A, corporate restructuring, banking, business ownership issues and intellectual property rights matters.
Key projects
A national online retail company sale to a Joint Venture conditional upon an Australian Securities Exchange listing with a deal value of A$40,000,000.
A national financial services provider – fund raising £5,000,000 from BVI private equity to facilitate its acquisitive growth program.
Property Developer – Acting for two special purpose vehicle subsidiaries of a prestigious property developer on loan facilities in excess of £20 million and c£8,000,000 provided by a Luxembourg based investment fund including negotiating facility documents and meeting complex conditions precedent.
Management Buyout – Acting for the MBO team in a £14.5million acquisition and in the post completion restructuring of a seven company group with a group turnover of £50million.
Advising estate management and compulsory land acquisition consultancy and project management company on complex restructuring including long term shareholder exit plan, incorporation of four holding companies for incoming equity investment and provision of a group company management document protecting the interests and control of the founding shareholders / directors.
The restructure of a property investment and management group including application for HMRC clearance for planned section 110 demerger to separate investment and management businesses.
Negotiating the sale and advising on the entire issued share capital of an information technology consultancy business in connection with new investment. Including advice on warranties, disclosure process and complex completion accounts mechanism. The transaction was complicated by the fact that the purchaser was investing to secure the financial stability of the company by meeting creditors of the target directly.
Purchase on reverse takeover of an AIM listed company.
Quotes
"Yavan's approach in dealing with negotiations and in dealing with the city lawyers on a multi-million pound investment were commercially focused, ensured that progress was made and that we concentrated on the areas of the greatest importance. It greatly assisted in ensuring that a potentially complex closing was dealt with effectively and with a successful result. Always approachable and responsive, Yavan and his team are professional and a pleasure to deal with. When the deal was complete, our new partners also remarked on the extremely pragmatic and professional input from Yavan and his team."
Clayton Sullivan-Webb, Managing Director, Grundon Waste Management Limited.
"It's been a real pleasure working recently with Yavan, and the Herrington Carmichael team.  They are commercial, pragmatic and adaptable in their approach – really supporting us to get the deal done.  I have been particularly impressed by the associate support, who  have commercial awareness beyond their years (Matt Lea in particular).  They have also provided excellent support on property and wider commercial matters – the interaction between teams being seamless.  I am certainly planning to keep working with Herrington Carmichael – as someone in my team said recently "What a find!" – Suzy Hardman, Group General Counsel/Company Secretary, VPS Group
"Herrington Carmichael LLP has coordinated three purchase and sale transactions for us in the last two years. The advice and guidance provided by the corporate team, led by Yavan Brar, has been well explained, commercially sound and supported by well drafted legal documentation. Yavan led the project for the shareholders coordinating not just the legal advice, but also the tax and financial advice. The coordination of the tax advice and its clarity and application within the legal agreements commercially was of real benefit. Herrington Carmichael also provided advice on HR, property and dispute resolution issues. All legal advice, completions and support provided by Yavan and his team was first rate.
The Herrington Carmichael team were exceptional and very well supported by a focussed and diverse team. When additional resources were needed it certainly felt that there were many willing hands to help. Final costs were within what had been indicated at the outset, and we wouldn't hesitate in recommending Herrington Carmichael. The confidence Herrington Carmichael gave us all in making decisions and negotiating on our behalf, in what is a difficult period, was tremendous."
Will Clark, Managing Director and Part owner at Gavin Jones Ltd
"Herrington Carmichael LLP's corporate and commercial offering is led by excellent dealmaker and strong networker, Yavan Brar, who specialises in transactional work, including mergers and acquisitions and corporate re-structuring"
Legal 500.
"You were right, Yavan is brilliant at what he does." – Stewart B & Harchand K
"Herrington Carmichael LLP's lawyers are 'as sharp with legal knowledge as they are with client care'. For example, practice head Yavan Brar has 'market-leading understanding of how the law practically needs to work for clients.'; his recent work includes global expansions, corporate restructurings, share acquisitions and selling companies for clients in industries such as hospitality and technology. – Legal 500 UK 2017
"We have used Herrington Carmichael for a number of matters over the years and most recently in relation to the restructure of our corporate group. This involved preparing a complex and detailed Management Agreement between numerous individual and corporate shareholders, dealing with the exercise of existing options and settlement of consideration by way of loan agreements. The documents had to be agreed between a number of parties and Yavan and his team handled the transaction with the necessary care and sensitivity. The work undertaken was diligent and of a high quality, with all queries responded to promptly and practical issues dealt with pragmatically to ensure that completion could happen within our timescales. I would not hesitate to recommend Yavan and the team at Herrington Carmichael." –  R Caten, Managing Director – Ardent Group
"The team at Herrington Carmichael advised Cennox on two recent acquisitions and our group refinancing. Throughout these processes I found them very professional, pragmatic and commercial.  Resources were available to be brought in when needed to complete transactions to our timetable. I have no hesitation in recommending Yavan and the team." – Roy Dodd, Group Finance Director, Cennox
Interests and Hobbies
Yavan is kept busy with his three small children and has therefore abandoned all hope of a quiet moment to himself or any spare time!
Partner, Head of Corporate and Commercial Law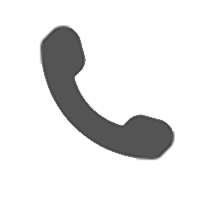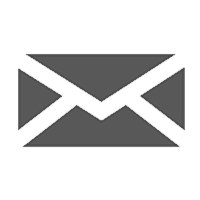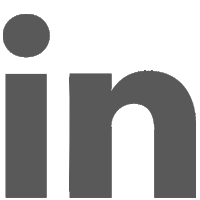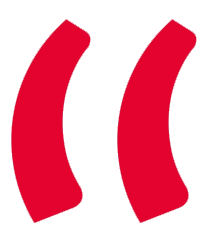 "Herrington Carmichael LLP's corporate and commercial offering is led by excellent dealmaker and strong networker, Yavan Brar, who specialises in transactional work, including mergers and acquisitions and corporate re-structuring"
Legal 500

© 2019 Herrington Carmichael LLP. Registered in England and Wales company number OC322293.
Herrington Carmichael LLP is authorised and regulated by the Solicitors Regulation Authority.
Privacy   |   Terms and Conditions   |   Cookies   |   Client Feedback