My Will, my assets – so it's my choice!
Testators in England and Wales, that's a person who makes a Will to the non-legal minded, have the ability to freely dispose of their assets on death as they like, without the interference from the law.
This testamentary freedom dates back to the sixteenth century in England and Wales.
Many testators treasure their freedom to choose who should benefit from their assets. To some, it is the inheritance to those they love, to others its donations to a great cause and some may even use it to make a statement of dissatisfaction towards an unloving child or family member by not remembering them in their Wills.
Over the years, you can find many weird and wonderful tails of things left in people's Wills.
Does a Will maker have responsibilities?
A testator's freedom is compromised by the state's expectation that a person making a Will should not leave their family destitute, especially if they are financially dependent on them. In part this is because those family members left in financial difficulties may become a burden upon the state.
Therefore, there is a need to prevent testamentary freedom from producing an extra burden on an already struggling welfare system.
Beware of statutory rights on inheritance claims
With the enactment of the Inheritance (Provision for Family and Dependants) Act 1975, certain defined dependants have statutory rights to make a claim against an estate for reasonable financial provision if they believe that insufficient provision was made to them under the testator's Will or even under the intestacy rules.
Being aware of potential claims against an estate from the start, before making a Will, allows a testator to prepare against those eventualities.
When making a Will, you may decide to leave a letter explaining the reasons for not making provision for certain family members. Whilst the letter may not be binding in court, the letter can express your wishes when you are no longer here.
The importance of a professional Will maker
The rise of the contested Will shows why the role of the draftsman is so important when preparing Wills for a client, because a good Will writing service will enable the testator to appreciate, anticipate, and to take informed decisions when making their Wills.
Family structures, relationships and responsibilities have evolved dramatically over the years. Therefore, last century the traditional view of a normal family structure and marriage may not apply to today's common view, which is why the law has been evolving to cope with the constant changes in today's world.
With the enactment of the Inheritance (Family Provision) Act 1938, an initial attempt was made to protect surviving spouses and children who could not maintain themselves without sufficient provision from the testator.
However, the powers of the court were very limited under the Act and therefore, it did not go far enough to be a satisfactory remedy to the problem.
The subsequently enacted Intestate's Estate Act 1952 extended the powers under the 1938 Act to apply to intestate estates.
The scope and the powers of the court to protect family dependants were widened even further under the Family provision Act 1966, but it was only until the enactment of the Inheritance (Provision for Family and Dependants) Act 1975 that protection was offered to civil partners and certain defined cohabitants.
One of the most important things anyone can do is to secure the future for the ones they care about. We can't know what will happen to us but writing a Will and getting sensible advice on UK inheritance tax laws and about how best to pass on assets is an essential part of that planning process. We would be happy to help you.
If you require any further information on making a Will, please visit our Private Wealth and Inheritance hub. Alternatively, if you would like to speak to a member of our Private Wealth & Inheritance team, please call +44 (0)1276 686 222 or use the contact form below.
This reflects the law at the date of publication and is written as a general guide. It does not contain definitive legal advice, which should be sought as appropriate in relation to a particular matter.
Sign up
Enter your email address for legal updates on Private Client & Family Law.
Make a will online
If you would like to start the process of making a will. Fill in our will questionnaire and submit the form by email to our specialist team. We can then create a will tailored for you from the details you provide. 
The Chancellor Rishi Sunak has now given his second Budget. Whilst many of us had feared what the Chancellor may say given the pressure on the pubic purse following the Covid 19 Pandemic.
read more
Award winning legal advice
We are solicitors in Camberley, Wokingham and London. In 2019, Herrington Carmichael won 'Property Law Firm of the Year' at the Thames Valley Business Magazines Property Awards, 'Best Medium Sized Business' at the Surrey Heath Business Awards and we were named IR Global's 'Member of the Year'. We are ranked as a Leading Firm 2022 by Legal 500 and Alistair McArthur is ranked in Chambers 2021.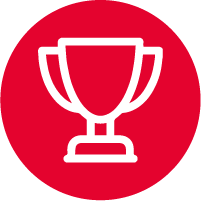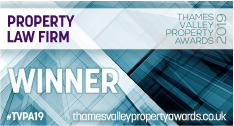 #TVPA19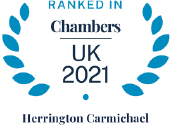 Chambers UK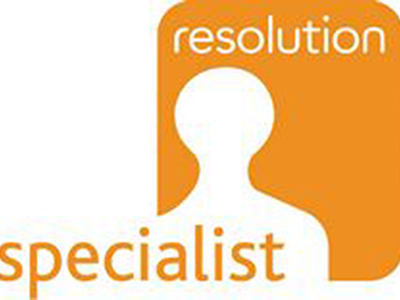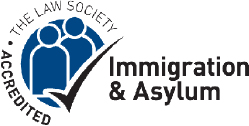 London
60 St Martins Lane, Covent Garden, London WC2N 4JS 
Camberley
Building 2  Watchmoor Park, Riverside Way, Camberley, Surrey  GU15 3YL
Wokingham (Appointment only)
4 The Courtyard, Denmark Street, Wokingham, Berkshire RG40 2AZ