Mortgage Holidays – A helping hand from Lenders
Coronavirus has shaken up daily life for everyone, including impacts on the ability of many people to work and earn their usual income. Given the nationwide impact of the lockdown rules the Financial Conduct Authority (the FCA) has confirmed that the lenders it regulates should comply with updated protocols to assist borrowers in this changeable time.  If a borrower finds themselves in a position that they are struggling to meet repayments on their mortgage it is possible to arrange a "mortgage holiday", allowing a set time in which repayments are not demanded.
The industry's response
On 20th March 2020 the FCA issued their initial guidance to clarify the standards and behaviour expected of the lenders that they regulate. This followed the government's measures announced to help support borrowers during the coronavirus outbreak. The guidance included advice that mortgage lenders should grant borrowers a payment holiday on sums owed under existing mortgages. Initially this was for a period of 3 months in instances where the borrower experiences payment difficulties as a result of coronavirus (Covid-19).
What has changed since March?
From 4th June 2020 the FCA has introduced further extensions to mortgage payment holidays. These will only apply where repayments are affected by the coronavirus. Broadly these additional measures cover the following:
1. Borrowers already on a mortgage payment holiday
Those homeowners who have already been granted a payment holiday will have the option to extend the deferral period for an additional 3 months in the event that the borrower is still experiencing difficulty in making repayments as a result of the coronavirus. Lenders are required to consider the outcome for their customers, and act in their best interests. Therefore, if the lender reasonably considers that an extension to the repayment holiday would result in a detrimental outcome for the borrower the application may be refused. If this is the case then alternative assistance should be offered, such as offering a payment deferral of fewer than 3 months, offering an extension to the term of the mortgage, offering an alternative product or reducing or waiving interest.
2.Borrowers who have not yet requested a payment holiday
The ability to request a mortgage repayment holiday has been extended until 31 October 2020. The extension is designed to assist those people who were initially able to make repayments, but who may have concerns about their future ability to keep up with mortgage payments. Such people will have the extended timeframe to fully consider their situation, rather than to make any rushed applications to meet the original timescales.
 3.Part Payments
For homeowners who can afford part, but not all, of their usual mortgage payments lenders will be able to agree partial payment holidays. This will allow borrowers to make some payments, while not being penalised with charges or fees in relation to the unpaid portion of their repayments.
 4.Repossessions
The ability for lenders to repossess properties has been deferred until after 31 October, as well as extending the previous ban announced as part of the FCA's initial response. This includes advice for lenders not to enforce possession orders that they may have already obtained.
Borrowers must remember that while a mortgage holiday is in place they should have no liability to pay any default charges, arrears charge or other fee in connection with the grant of a payment deferral, however interest on the loan will continue to accrue.
How can I arrange a mortgage holiday?
Any borrower wanting to arrange a payment holiday should contact their mortgage lender to establish the measures that will apply to their particular loan. Some lenders, such as Barclays have confirmed that initially these measures will only be available for residential mortgages, however others, such as Nationwide have confirmed that repayment holidays will be available for a wider group of borrowers, including to buy-to-let landlords to help alleviate pressure on both landlords and tenants from the financial impact of Covid-19. For banks and lenders this has the added effect of reducing the risk of having 'bad debt' on their books in the event that borrowers are unable to keep up with repayments where a repayment holiday is not offered.
The above is intended as a brief guide only and should not be relied upon as specific legal advice. The details are correct as at 11 June 2020.
If you require further advice regarding secured lender or any other Real Estate matter, please contact our Real Estate department at realestate@herrington-carmichael.com or call 01276 686222.
This reflects the law at the date of publication and is written as a general guide. It does not contain definitive legal advice, which should be sought as appropriate in relation to a particular matter.
Latest Articles & Legal Insights
We act for a number of clients within the energy/waste sectors and have seen the huge impact on their businesses in respect of environmental and climate change policies.
Sign up
Enter your email address for legal updates on Private Client & Family Law.
Top read insights in 2019
Award winning legal advice
We are solicitors in Camberley, Wokingham and London. In 2019, Herrington Carmichael won 'Property Law Firm of the Year' at the Thames Valley Business Magazines Property Awards, 'Best Medium Sized Business' at the Surrey Heath Business Awards and we were named IR Global's 'Member of the Year'. We are ranked as a Leading Firm 2020 by Legal 500 and Alistair McArthur is ranked in Chambers 2020.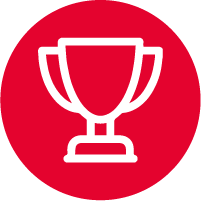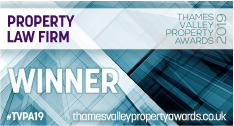 #TVPA19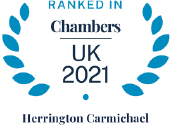 Chambers UK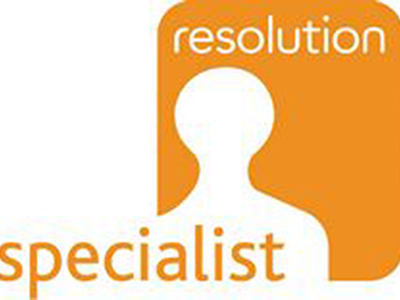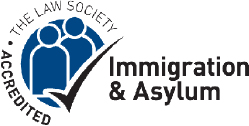 London
60 St Martins Lane, Covent Garden, London WC2N 4JS 
Camberley
Building 2  Watchmoor Park, Riverside Way, Camberley, Surrey  GU15 3YL
Wokingham (Appointment only)
4 The Courtyard, Denmark Street, Wokingham, Berkshire RG40 2AZ