Law Commission review of the law of Wills
The Law Commission is a body that reviews law in this country and puts forward recommendations for change. Currently it has two ongoing projects that touch on the work of the Private Wealth and Inheritance department. The first is a review of the law of Wills and the second is a review of the law of trusts. This article will concentrate on the former. This began with a consultation in 2017, it had been expected that a report and recommendations would be delivered around about now but the project was put on hold at the request of the government who felt that a review of the law relating to leaseholds was more important in the light of recent issues with escalating ground rents and property owners being trapped by adverse leases. It is now thought that a report on Wills may come through in about 2023 which based on previous experiences suggest that any changes in the law may not come into effect until something like 2025 and even this would be very dependent on government having the necessary legislative time and inclination.
The review is looking at a very wide range of issues, far too many to consider even briefly in this article. Those issues most likely to be of interest are as follows:
Electronic Wills
Capacity to make a Will
Assisted wills
Undue influence
Electronic Wills
The pandemic brought to the fore many questions about how people could make Wills while socially distancing. As a temporary measure the government brought in a scheme for signing of Wills using video technology. However well before the pandemic an increasing number of people are questioning whether or not the current requirements that a Will must be a paper document signed by one person in the presence of two others is a sensible or even practical requirement in the modern day. What about the video Will or audio Will? Is there any reason why you should not sign your Will using electronic document signing technology of the sort that many of us now use when signing contracts and similar documents. Most lawyers are very sceptical about these ideas, there is a big fear about forgery and unfair influence but the fact is that change is bound to happen and what is needed are some recommendations that can work and will be robust enough to work.
Capacity to make a Will
In crude terms making a Will requires you to understand what you are doing, someone with some sort of mental incapacity may well struggle to understand the implications and effects of a Will. The current test for capacity goes back to a legal case called Banks v Goodfellow which happened in the mid 19th Century. More recently a test was included in the Mental Capacity Act 2005. The 2005 test did however relate primarily to capacity to manage one's affairs and a recent court case did not accept it as a test for capacity to make a Will preferring the Banks V Goodfellow test. We need a more up to date test and possibly more importantly we need a better way of assessing capacity. At present where there is doubt we are supposed to get a medical report, however the medical community are frequently reluctant to provide such reports and when they do it is common to find that a Doctor's assessment of capacity does not in any way tie in with the legal test for capacity. This often leaves the person preparing a Will having to make their own assessment which may then be retrospectively be challenged in court.
Assisted Wills
What does one do when you know that someone had certain wishes, but they have not been translated into a Will and that person no longer has capacity? Similarly, what do you do if someone does not have capacity but appears to have a wish to make a Will and their wishes seem, despite the loss of capacity to be logical and reasonable? These are both scenarios that do crop up with surprising frequency. At present it may be possible to make a Will on their behalf through the Court of Protection but this is a painfully slow and expensive procedure and the Law Commission wish to see if there are other ways of assisting someone who may not have full capacity to make a Will.
Undue influence
There are a number of grounds on which Wills can be challenged with mental capacity and undue influence being some of the most common reasons for a challenge. The law of undue influence is extremely complex and there is a widespread view that as the law stands it does not protect vulnerable people from undue influence. There is particular concern that unscrupulous carers or companions are able to take advantage of vulnerable people and that the law frequently fails to help.
It will be extremely interesting to see what solutions the Law Commission comes up with, finding answers to the above questions and indeed to the other questions that it is considering will not be easy. The writer also suspects that many involved with the law of Wills shall oppose whatever is proposed as change for changes sake even if the proposals prove to be sensible. And then once there is some sort of consensus it will be necessary to get the government to put time into the Parliamentary timetable to pass a law or laws which are not sexy and will probably command little public interest however important the outcome is. The Private Wealth Team will continue to monitor developments but it may be some time before the next instalment of this article!
How can we help?
Our team of qualified lawyers can help you arrange your affairs and plan effectively for the future. Find out more about our Wills solicitors here. If you need further guidance on Wills please feel free to contact our Wills solicitors using the contact form below, or you can email the team directly at HCprivateclient@herrington-carmichael.com or call on 01276 868 222. 
This reflects the law at the date of publication and is written as a general guide. It does not contain definitive legal advice, which should be sought as appropriate in relation to your own particular matter before action is taken.
Anthony Tahourdin
Partner, Private Wealth & Inheritance
Sign up
Enter your email address for legal updates on Private Client & Family Law.
The strict legal answer is that under the Non-Contentious Probate Rules all Wills must be open to inspection after probate is granted.
read more
Award winning legal advice
We are solicitors in Camberley, Wokingham and London. In 2019, Herrington Carmichael won 'Property Law Firm of the Year' at the Thames Valley Business Magazines Property Awards, 'Best Medium Sized Business' at the Surrey Heath Business Awards and we were named IR Global's 'Member of the Year'. We are ranked as a Leading Firm 2020 by Legal 500 and Alistair McArthur is ranked in Chambers 2020.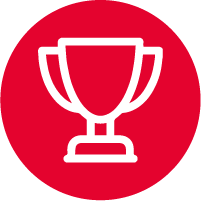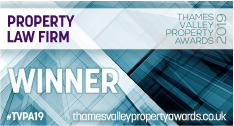 #TVPA19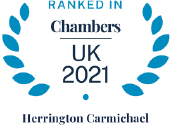 Chambers UK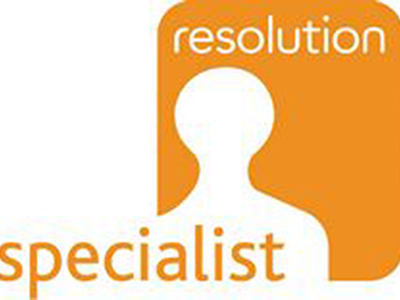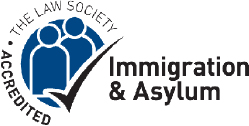 London
60 St Martins Lane, Covent Garden, London WC2N 4JS 
Camberley
Building 2  Watchmoor Park, Riverside Way, Camberley, Surrey  GU15 3YL
Wokingham (Appointment only)
4 The Courtyard, Denmark Street, Wokingham, Berkshire RG40 2AZ