Will Solicitors
Are you looking to make a Will or perhaps review and update your Will?  Our Private Wealth team has specialists on hand to help you.
Our experienced, pragmatic and sympathetic team of lawyers can help you arrange
your
personal affairs and plan effectively for the future.
Preparing a Will
Preparing a Will is often one of those tasks that gets forgotten or overlooked until it is too late. However, there comes a time when you want to ensure that your personal affairs are in order.
One of the most important elements of your Will is to ensure the security and peace of mind for those you care about. It is impossible to predict our future but when preparing a Will, it is essential to obtain up to date advice on the current Inheritance Tax position and how best to structure your Will in order to carry out your wishes in the most tax efficient way.
Our Private Wealth & Inheritance team are experts in the preparation of Wills and will ensure that your new Will is suitable for your circumstances.
Do you need solicitor to prepare your Will?
We draft Wills that are bespoke to you. Unlike some providers, we will not provide a cheap headline price and make several additions in cost once we have received your information. Our Wills are tailored to you and your family and here we outline what you can expect from us
A Will bespoke to you and your family
A bespoke review of inheritance tax position, including a meeting or call to discuss basic advice on possible actions to mitigate tax
We will gather information about your family and the make-up of your estate to enable us to advise on whether or not Inheritance is an issue.
We will importantly look at potential pitfalls with your proposals
We find out your wishes and assess your attitude to certain things, e.g. the age in which children should inherit.
We explore such things as what provisions should be made if a major beneficiary dies prematurely or at the same time as you.
We then draft a Will which is sent to you along with a detailed commentary designed to ensure that you understand everything in the Will.
We then store your Will free of charge.
What is the cost of a Will?
The cost of making a basic Will (prices inclusive of VAT) is broken down as follows:
Single Will = £570 Inc VAT
Mirror Will = £780 Inc VAT
These fees include an initial meeting or call of up to one hour in order to discuss your personal circumstances and your wishes. The charge for the initial meeting is £360 including VAT.
More complex Wills incorporating multiple gifts, Trusts or Tax planning can cost more depending on the type of Trust. Depending on the complexity of your Will, our costs start at £810 including VAT per Will (in addition to the initial meeting fee). We will be able to assess the overall costs of your Will at our initial meeting.
Our fees for making a Will include storage.

Start making your Will online
---
If you would like to know how to make a Will, start making a Will online, fill in your details and submit our online questionnaire and we can begin to tailor your will specific to your needs:
Contact us
Request a video call, phone call or a meeting in person with one of our Wills Solicitors...
Including Digital Assets in a Will?
Do you have countless logins or passwords to vital information that would be useful to include as part of your Will?
What is a Living Will?
Our experienced Private Client Solicitors are specialists in
Living Wills
–
sometimes called Advanced Decisions.
The idea behind
a Living Will
is that you are able to specify in advance the
extent of medical treatment that you would
n
o
t want t
o
receive
in the event
of suffering a severe medical condition and being unable to give
instructions about your care in the future.
Living Wills can include
(amongst other things)
:
Whether you would like to be cared for in a hospice or at home

;

How your medical treatment might be affected by

your

beliefs

; and

Refusal of treatment

the you would not wish

to receive, such as CPR

or life support
For a long time it was thought that
Living Wills
had no validity, but in recent years the opinion of the l
egal and medical profession is that they
are valid so long as there is proof that the writer still feels the same way about his or her care at the time when he or she
becomes ill.
When Someone Dies Without a Will
When someone dies without leaving a valid Will, their assets (the Estate) must be shared out according to certain rules. These are called the Rules of Intestacy.
Our Intestacy Rules Flowchart will help you to understand what will happen to your assets if you die without having a valid Will.
Challenging a Will or Inheritance
Whether you are an individual beneficiary, a Trustee, an Executor or an Administrator, our Dispute Resolution team can advise you.
Removing a Personal Representative (Executor or Administrator) from their Position
Being an Executor is an important role both for ensuring that the wishes of the deceasedare carried out but also for ensuring that all the administration associated with dealing with someone's Estate is correctly managed. It is a position that is often given to close family and friends who may lack the expertise to deal with the Estate sufficiently.
For further information on removing an Executor from their position, download our pdf 'Removing an executor from a will – can you / should you?'.
Whether you are an individual beneficiary, a Trustee, an Executor or an Administrator, our Dispute Resolution team can advise you.
Excluded from a Will
If you feel that you have not been adequately provided for in a Will or under the Rules of Intestacy, our Dispute Resolution team can assist. We provide a brief explanation of who may claim and on what basis when they have been excluded from a Will in our article 'Unfairly left out of a Will?'.
What Does it Cost to Challenge a Will?
In most cases where a dispute over a Will occurs (typically between family members), it is best to seek to resolve any disputes amicably. Where this is not possible then Court action may be the only alternative, but it comes at a cost both personally and financially.
All departments
Agricultural Law
Brexit
Careers
Co Co - Employee Share Schemes
Co Co - Recovery & Insolvency
Co Co - Restructuring
Co Co Corporate Governance
Co Co Corporate lending
Co Co Financial Services
Co Co Franchising
Co Co GDPR
Co Co in-house legal support
Co Co International Contracts
Co Co M&A's
Co Co MBOs & MBIs
Co Co Partnership and LLPs
Co Co Regulatory, Compliance & Competition
Co Co Shareholders Agreements
Co Co Terms and Conditions
Co Co- Intellectual Property
CoCo - Banking and Finance
CoCo - New Businsess
CoCo Competition Law
CoCo Consumer Law
CoCo Data Protection - Marketing
CoCo Data, IT & Technology
Commercial Law
Commercial Property
Construction
Corporate & Commercial
Corporate Law
Debt Recovery
Dispute Resolution
Disputes - Business
Disputes - Declarations of trust
Disputes - Probate and inheritance
Disputes - Professional negligence
Disputes - Restrictive Covenants
Disputes - Shareholders & Partnership
Disputes - Tenants in Residential Property
Disputes - Wills, trusts & probate disputes
Disputes and Small Claims
Disputes Construction
Disputes with Co-owners
Divorce
Employee - Termination
Employer - Termination
Employment
Employment - Business protection
Employment - Collective consultations
Employment - Contracts, services, consultancy
Employment - Employee benefits
Employment - Employee Procedures
Employment - Equality, discrimination and harassment
Employment - Family Friendly Rights
Employment - GDPR and Data Protection
Employment - Post employment obligations
Employment - Redundancy & Reorganisation
Employment - Settlement Agreements
Employment - Tribunal Claims
Employment - TUPE
Employment - Wages, holiday and sick pay
Employment - Workers rights
Employment Tribunal claims
Estate Administration
Expat Legal Services
Family Law
Financial Services
GDPR
Help to Buy
Immigration law
International Legal Services
Key Property Contacts
Land and Property Disputes
Land, development and construction
Lasting Powers of Attorney
Leasehold
Licensing Law
Money, Tax and Inheritance
New Build Conveyancing
Private Wealth and Inheritance
Professional Negligence
Property Finance
Property Law
Residential Property
Residential Property - Completions
Residential Property - Shared Ownership
Trainee Solicitor
Wills, Trusts & Probate
You may have noticed changes in your loved ones over Christmas and you may have had conversations about how you can help out a little more.
read more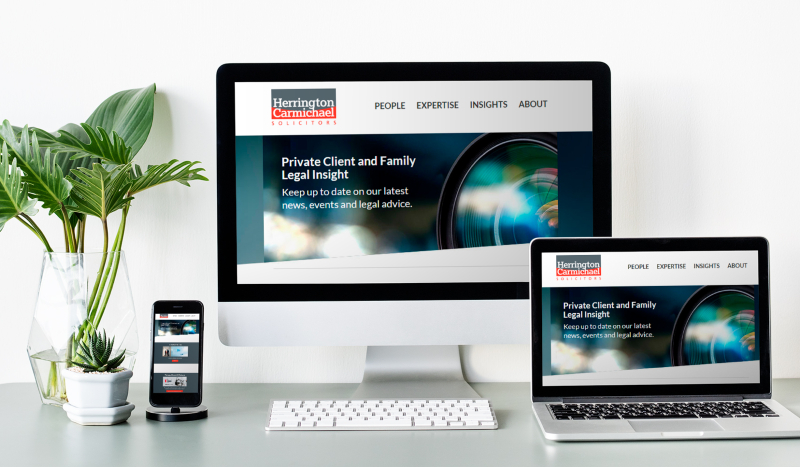 Award winning legal advice
We are solicitors in Camberley, Wokingham and London. In 2019, Herrington Carmichael won 'Property Law Firm of the Year' at the Thames Valley Business Magazines Property Awards, 'Best Medium Sized Business' at the Surrey Heath Business Awards and we were named IR Global's 'Member of the Year'. We are ranked as a Leading Firm 2023 by Legal 500 and Alistair McArthur is ranked in Chambers 2022.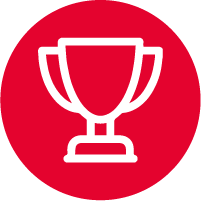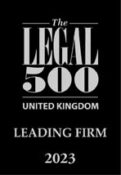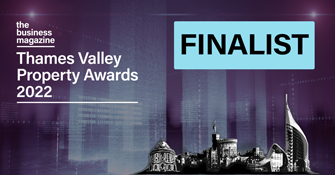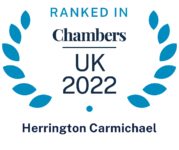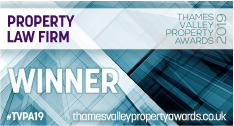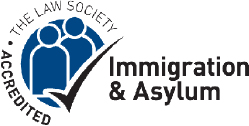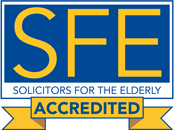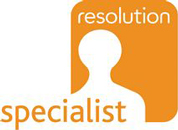 Camberley
Building 2  Watchmoor Park, Riverside Way, Camberley, Surrey  GU15 3YL
+44 (0)1276 686 222
Reading (Appointment only)
The Abbey, Abbey Gardens, Abbey Street, Reading RG1 3BA
+44 (0)1276 686 222
Ascot (Appointment only)
102, Berkshire House, 39-51 High Street, Ascot, Berkshire SL5 7HY
+44 (0)1344 623388
London (Appointment only)
60 St Martins Lane, Covent Garden, London WC2N 4JS
+44 (0)203 326 0317
Wokingham (Appointment only)
The Workstation Wokingham, Markham House, 20 Broad Street, Wokingham, RG40 1AH