A Spotlight on the Fire and Re-Hire Practice
The fire and re-hire practice has been used by many organisations over the past year to adjust to the ongoing pressures caused by the pandemic. British Gas and British Airways are just a few examples of high-profile organisations that have gained attention in the media for using this practice to make changes to their employee's contractual terms.
Last year, the Department for Business, Energy, Industrial Strategy (BEIS) invited ACAS to conduct an independent fact-finding exercise on the increased use of this practice. This month, ACAS published their report which provides useful information of the practice by employers and offers comment on what interventions may be needed moving forward.
When to 'Fire and Re-Hire'?
If an employer wants to vary an employee's contractual terms, and the employee does not agree to the change, the employer may consider serving notice to terminate the employees' existing contract and offer to re-employ them on the new terms. This is known as dismissing and re-engaging or, more commonly known as fire and re-hire. An employer should always consider the practicality of doing this as it could adversely affect an employment relationship and there is also a risk that an employee brings a claim for unfair dismissal.
ACAS Report
ACAS were invited to undertake a fact-finding exercise because of the concern around the growing use of fire and re-hire in practice. ACAS engaged with a number of stakeholders, including employers, trade unions, employment solicitors, accountants and academics, to explore their experience and views of how this method is being used.
The consensus was that the use of fire and re-hire has become a tactic to vary terms due to the increased pressures of the pandemic and the short time scales to adjust to them. There was, however, further concern that this would be used more once the business support available to employers has stopped.
There were mixed views around what measures to put in around the use of fire and re-hire moving forward. Some participants felt that it is not justifiable and should be prohibited whilst others suggested non-legislative measures should be put in place to discourage use such as ACAS guidance, publishing the use of fire and re-hire on Government websites to 'name and shame' organisations and other campaigns. Alternative legislative changes were also proposed, including:
• A reform on the law of unfair dismissal to tighten up around the use of fire and re-hire
• Making breach of contract claims actionable in employment tribunals
• Prohibiting use of wide contractual variation clauses
• Make breach of contract claims
Summary
Whilst this report is interesting, it has not provided any clear guidelines or suggestions around the use of fire and re-hire moving forward. ACAS also made clear that their findings cannot be treated as a representative picture and so employers should just be using this as useful insight into the issue and consider what some views are around reforms moving forward. It will be interesting to see whether the report prompts the Government to take action and, if they do, whether they will adopt any of these proposals. Given that the pandemic continues, this is unlikely to take place any time soon but may be something to watch out for in the future.
This ACAS report is a reminder for employers to carefully consider how to vary contractual terms. There are many things to consider including the business in question, the number of people affected and the change itself. We would always encourage to seek legal advice when changing terms and conditions to understand any potential consequences of a proposed change.
For further information or to discuss the issues raised by this update, please contact our Employment Group on 0118 977 4045 or employment@herrington-carmichael.com.
This reflects the law at the date of publication and is written as a general guide. It does not contain definitive legal advice, which should be sought as appropriate in relation to a particular matter.
Darren Smith
Partner, Employment Law
Sign up
Enter your email address for legal updates on Employment & Immigration Law.
Employment Management Training Sessions
Latest Insights - sign up to our Emailers
Our Emailers will bring you the latest news and insights from our legal teams as we look at the key talking points in life and in law.
Our insights will include articles, podcast discussion and information about our events and services.
You can sign up to as many as you wish and you can opt out at any time.
The Court of Appeal in the recent decision of Kong v Gulf International Bank (UK) Ltd has upheld a...
read more
Award winning legal advice
We are solicitors in Camberley, Wokingham and London. In 2019, Herrington Carmichael won 'Property Law Firm of the Year' at the Thames Valley Business Magazines Property Awards, 'Best Medium Sized Business' at the Surrey Heath Business Awards and we were named IR Global's 'Member of the Year'. We are ranked as a Leading Firm 2022 by Legal 500 and Alistair McArthur is ranked in Chambers 2021.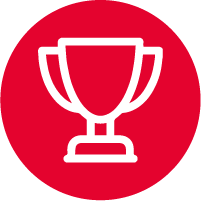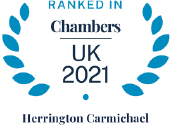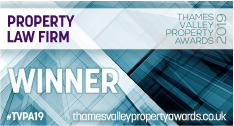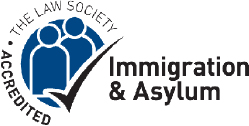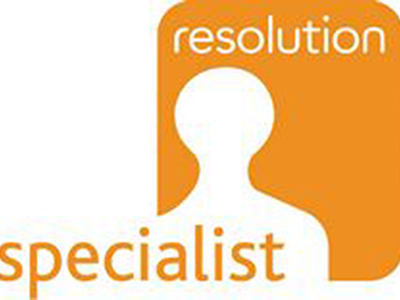 London
60 St Martins Lane, Covent Garden, London WC2N 4JS 
Camberley
Building 2  Watchmoor Park, Riverside Way, Camberley, Surrey  GU15 3YL
Wokingham (Appointment only)
4 The Courtyard, Denmark Street, Wokingham, Berkshire RG40 2AZ