Warrants – an equity kicker on a debt investment: Q&A with Yavan Brar & Chris Gemson of Herrington Carmichael
We have seen a recent shift in the use of Equity Warrants in venture debt transactions. Debt investors are seen to be providing debt that an investee company requires in the short-term, but then in consideration for the debt provided, wish to share in the 'upside' of the medium – long-term success of an investee company in the future.
Why would an Investor use a Warrant?
Alongside a venture debt investor earning interest on the debt provided to an investee company, venture debt providers will often be granted Warrants by an investee company. These are typically only exercised in an imminent exit event (as explained below) – if the investee company does not perform as well as the investor hopes, the Warrants may be relatively meaningless. However, on a successful exit event, the investor will typically receive a share in the upside of the investee company by subscribing for the Warrant Shares pre-exit.
What is a Warrant?
Equity Warrants, otherwise known as 'Share Warrants', are financial instruments which permit debt or equity investors to subscribe for a particular class of shares in an investee company at a price set in the present or the 'strike price', at a particular time in the future.
When can the exercise rights in the Warrant kick into effect?
The Warrant will contain provisions about how and when the Warrants may be exercised. The Warrant is typically exercisable on (or in contemplation of) certain specified events – which can be a listing, sale of assets, a change of control event or a liquidation. Typically, there are obligations on the investee company to inform a holder of a Warrant of the relevant exit event.
What are the key provisions for an investor to seek, and how can an investee go about its ordinary business?
For an Investor, Warrants will generally either provide that a fixed number of shares be issued on exercise of the Warrant, or they will set a fixed percentage of the fully diluted ordinary share capital to be represented by shares on exercise. For an Investor, the entitlement to shares in the investee company being assessed on a fully diluted basis is key, as it will protect against the entitlement being diluted by share issues made between the date the Warrants were issued and the date they are exercised.
Another set of key provisions for an Investor to seek are negative controls in relation to the investee company's business affairs. From an Investor perspective, they will be wanting to ensure that there are restrictions on what the investee company is able to do whilst the Warrant is capable of being exercised – this is ultimately with the goal of protecting the Investor's investment.
From an investee company perspective, the investee company will want to ensure that it is not restricted from going about its ordinary business activities in the usual way. For example, a blanket restriction on the investee company from disposing of its assets may hinder the business, as opposed to protecting the Investor's investment.
A compromise generally achieved is an agreed set of Permitted Actions (for example, Permitted Acquisitions, Permitted Investments, Permitted Disposals and Permitted Indebtedness) and for the negative controls that the Investor is entitled being restricted to matters of more fundamental importance (for example, not materially changing the nature of the investee business).
What are the common areas of negotiation of a Warrant?
As you might imagine, a common area of negotiation is the price at which the Investor is entitled to subscribe for shares. A lower price per share, assessed on a fully diluted basis, will potentially entitle the Investor to a greater number of shares on exercise. Matters can also become particularly complicated where the Investor is entitled to exercise at a variable strike price.
Another area which is of vital importance to assess is the investee company's constitutional documents. If an investee company has already taken venture capital investment, the likelihood is that the venture capital provider has the benefit of anti-dilution protections on the Articles of Association of the investee company.
These anti-dilution protections will provide the venture capital investor with 'down-round' protections, which may well apply on exercise of the Warrant. The theoretical effect of this is that an effective cascade of discounts are applied – with the shareholders to lose out likely being the founders and any other employee shareholders.
How can we help?
If you require advice in relation to a subscription for Warrant Shares or have any questions regarding ones currently in circulation, our Corporate team can help. We will be able to provide expert banking and financial services advice and assist you in understanding the best routes available for your investment return.
Please contact Yavan Brar on 01189 899713 or Chris Gemson on 01276 854669.
This reflects the law and market position at the date of publication and is written as a general guide. It does not contain definitive legal advice, which should be sought in relation to a specific matter.
Yavan Brar
Managing Partner, Head of Corporate and Commercial
Chris Gemson
Solicitor, Corporate and Commercial
Sign up
Enter your email address for legal updates on Corporate and Commercial law.
The risks of copyright infringement can be mitigated by undertaking analysis at the outset and, where appropriate, by ensuring that licences are in place…
read more
Podcasts
The Legal Room UK Podcast features a diverse range of specialists offering expertise on a variety of topics. 
Subscribe on whatever podcast platform you use.
This month we are looking at employee inductions. Hannah King and Usof Shah will consider what these are, why they are important and what areas...
Our team explains the process around insolvency, looking at transactions at an undervalue, looking at case examples where this might happen and what...
This month's episode covers right to work checks. Usof Shah and Jack Rose will be discussing the legal requirement to conduct right to work checks...
Award winning legal advice
We are solicitors in Camberley, Wokingham and London. In 2019, Herrington Carmichael won 'Property Law Firm of the Year' at the Thames Valley Business Magazines Property Awards, 'Best Medium Sized Business' at the Surrey Heath Business Awards and we were named IR Global's 'Member of the Year'. We are ranked as a Leading Firm 2022 by Legal 500 and Alistair McArthur is ranked in Chambers 2021.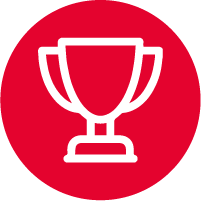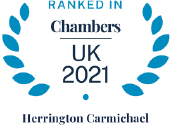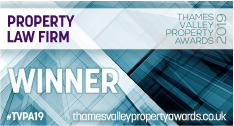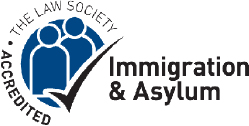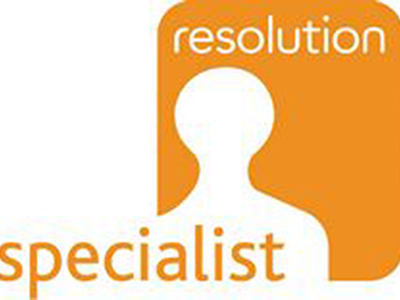 Camberley
Building 2  Watchmoor Park, Riverside Way, Camberley, Surrey  GU15 3YL
+44 (0)1276 686 222
Ascot (Appointment only)
102, Berkshire House, 39-51 High Street, Ascot, Berkshire SL5 7HY
+44 (0)1344 623388
London (Appointment only)
60 St Martins Lane, Covent Garden, London WC2N 4JS
+44 (0)203 326 0317
Wokingham (Appointment only)
4 The Courtyard, Denmark Street, Wokingham, Berkshire RG40 2AZ
+44 (0)118 977 4045
Our Services
Corporate Lawyers
Commercial Lawyers
Commercial Property Lawyers
Conveyancing Solicitors
Dispute Resolution Lawyers
Divorce & Family Lawyers
Employment Lawyers
Immigration Law Services
Private Wealth & Inheritance Lawyers
Startups & New Business Lawyers
© 2022 Herrington Carmichael LLP. Registered in England and Wales company number OC322293.
Herrington Carmichael LLP is authorised and regulated by the Solicitors Regulation Authority.
Privacy Policy   |   Legal Notices, T&Cs, Complaints Resolution   |   Cookies 
Client Feedback   |  Diversity Data