Employers Duty to Prevent Sexual Harassment in the Workplace
Last week, the Government published its response to the consultation carried out in 2019 which explored the law surrounding sexual harassment in the workplace.
Despite the existing legal protections in place, there have been many examples and publications about continued experiences of sexual harassment in the workplace and this has not gone unnoticed. The Government has now confirmed that clear standards and expectations must be implemented to reflect the 'modern workplace' which has changed drastically since the COVID 19 pandemic and proposed that an additional mandatory duty on employers is required to prevent this unwanted conduct.
We have set out, below, a summary of the outcome to this consultation.
The Consultation
The consultation was designed to primarily consider the following points:
The duty on employers to implement preventative measures to protect workers from harassment.
How to strengthen the existing laws on harassment by third parties?
Are interns adequately protected by the Equality Act 2010 ("the Act")?
The extension of employment tribunal time limits.
The Response
The consultation concluded that a positive duty should be introduced on employers to take "all reasonable steps" to prevent workplace sexual harassment. The expectation is that this duty would encourage employers to adopt a proactive approach and cultivate a workplace culture which benefits all employees. It is proposed that this duty is accompanied by a Statutory Code of Practice developed by the EHRC to allow an employer to accurately assess whether they have taken "all reasonable steps" to comply with their duty to prevent sexual harassment in the workplace.
The response to the consultation also confirmed that specific protections should be introduced against harassment by third parties which would impose liability on an employer when an employee is subject to harassment by, for example, a customer or a member of the general public. The employer's defence to this would be whether they took "all reasonable steps" to prevent such harassment.
It was also considered whether to introduce protections to interns. It was found that interns were likely to already be protected by the current legislation. However, the consultation response specifically noted that protections would not be extended to volunteers as to do so would have undesirable consequences on all parties such as the potential of creating significant liabilities for particular smaller organisations reliant on volunteers. There was also a general presumption that any reasonable employers would have an effective anti-harassment policy in place which covers staff at all levels, ranging from agency workers to employees, to ensure a safe working environment.
Finally, the response considered the time limit for bringing discrimination claims under the Act. At present, there is a 3 month time limit to bring a claim (save for claims relating to equal pay) which is extended under the ACAS processes and may be extended further at the discretion of an Employment Tribunal in particular circumstances. The response proposes an extension of the time limits for bringing discrimination claims to 6 months. This would be to ensure the Employment Tribunal process more accurately reflects how sexual harassment cases are appropriately handled in the modern workplace. The response also noted that there was evidence this would not only have a positive impact on sexual harassment cases, but also cases relating to pregnancy and maternity.
The response concludes that there are steps to be taken to ensure a legal framework exists to support employees and imposes a duty on employers to include additional protections for those who are victims of sexual harassment.
Next Steps
We wait to see whether the Government will take forward these proposals from the consultation and change the Act. While the existing legislation gives protection to employees, there is always room for improvement and this is a critical area that the law must protect. Further guidance from the Government will be needed on exactly how employers will have to operate to ensure they have taken "all reasonable steps" but we anticipate that this will include clear policies and processes, training and regular publication of what employers are doing to make sure that employees are protected.
Click here to see our 'Employment Law Figures 2021' which includes basic figures, time off work, living wage, minimum wage and tax rates.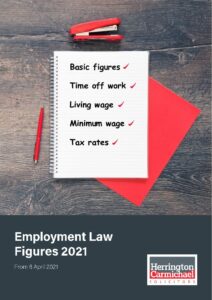 This reflects the law at the date of publication and is written as a general guide. It does not contain definitive legal advice, which should be sought as appropriate in relation to a particular matter.
Alistair McArthur
Partner, Head of Employment Law
Sign up
Enter your email address for legal updates on Employment & Immigration Law.
Employment Management Training Sessions
Latest Insights - sign up to our Emailers
Our Emailers will bring you the latest news and insights from our legal teams as we look at the key talking points in life and in law.
Our insights will include articles, podcast discussion and information about our events and services.
You can sign up to as many as you wish and you can opt out at any time.
Today marks the first of three days of planned industrial action, with the further two days coming...
read more
Award winning legal advice
We are solicitors in Camberley, Wokingham and London. In 2019, Herrington Carmichael won 'Property Law Firm of the Year' at the Thames Valley Business Magazines Property Awards, 'Best Medium Sized Business' at the Surrey Heath Business Awards and we were named IR Global's 'Member of the Year'. We are ranked as a Leading Firm 2022 by Legal 500 and Alistair McArthur is ranked in Chambers 2021.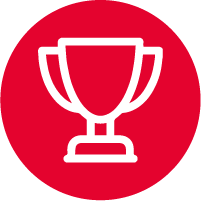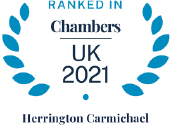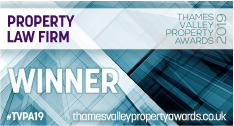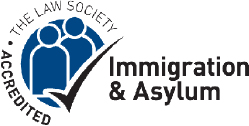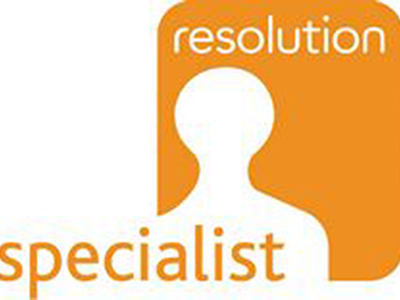 Camberley
Building 2  Watchmoor Park, Riverside Way, Camberley, Surrey  GU15 3YL
+44 (0)1276 686 222
Ascot (Appointment only)
102, Berkshire House, 39-51 High Street, Ascot, Berkshire SL5 7HY
+44 (0)1344 623388
London (Appointment only)
60 St Martins Lane, Covent Garden, London WC2N 4JS
+44 (0)203 326 0317
Wokingham (Appointment only)
4 The Courtyard, Denmark Street, Wokingham, Berkshire RG40 2AZ
+44 (0)118 977 4045
Our Services
Corporate Lawyers
Commercial Lawyers
Commercial Property Lawyers
Conveyancing Solicitors
Dispute Resolution Lawyers
Divorce & Family Lawyers
Employment Lawyers
Immigration Law Services
Private Wealth & Inheritance Lawyers
Startups & New Business Lawyers
© 2022 Herrington Carmichael LLP. Registered in England and Wales company number OC322293.
Herrington Carmichael LLP is authorised and regulated by the Solicitors Regulation Authority.
Privacy Policy   |   Legal Notices, T&Cs, Complaints Resolution   |   Cookies 
Client Feedback   |  Diversity Data