Commercial Tenants: How can I exercise the break clause in my lease?
In light of the Covid-19 (Coronavirus) situation, tenants should be reviewing their leases to see whether they contain a break clause, and if so, the conditions which must be met for the break to be effective.
What is a Break Clause?
A break clause is an explicit right for the landlord, tenant or both to terminate the lease at an agreed date (either a fixed date or a rolling date), before the end of the contractual lease term.
For further information about what a break clause is, please see: https://www.herrington-carmichael.com/what-is-a-break-clause/
Conditions
For a break clause to be effective, a number of specified conditions must usually be met. These will be set out in the lease and it is very important that all conditions are met in full as the courts rarely sympathise with a party who has not quite complied with a condition.
We would recommend that all tenants seek legal advice before exercising their break in order to ensure that they are fully compliant with any conditions. If there is a failure to comply with any of the conditions, the break will likely be ineffective and this would mean that the lease continues. 
Common conditions include:
• At least 6 months' notice (or longer): the tenant must give the landlord written notice of its wish to break. The notice period will be set out in the lease and tenants are advised to retain proof that a notice was sent.
• Payment of rent: rent and all other sums have been paid up to the expiry of the break notice. If rent is paid quarterly, this may mean paying rent and other sums due, beyond the rent payment date (such as any interest on late sums or penalty fees payable to make the break).
• Vacant possession: the tenant must give vacant possession of the property and surrender possession so the landlord can use the property.
• Material breach of tenant's covenants relating to repair: Although less common now, this term still exists in some leases. This clause would require the property to be in good repair and breaches to be rectified. Tenants are therefore advised to do a thorough check of the repairing obligations in the lease to ensure that it is not bound to the lease just because repairs have been neglected.
Other points to consider
• Personal Break Rights: Break rights can be personal to a named tenant (i.e. the original tenant to a lease). This will need to be checked before exercise of the break.
• Talk to the Landlord: A tenant may be unaware of sums owed by it under the lease and although the landlord is not obliged to confirm, it is wise to ask the landlord to confirm compliance with sums owed. Similarly, if the tenant needs to carry out repairs at the property, the tenant may wish to first obtain a list of items in disrepair from the landlord (a schedule of dilapidations) before carrying out any works.
• Service of Break Notice cannot be withdrawn: Once a break notice has been served on the landlord, unless the landlord agrees, the tenant cannot rescind its own notice.
• Yield up and reinstate: As the lease is coming to an end, the tenant will still have to reinstate the property in accordance with its repairing obligations. That will usually mean removing alterations, improvements and any signs attached to the property as well as redecorating in the last 6 months of the term.
It is important that all of the above points are considered when exercising a break and we would recommend that all tenants seek specific legal advice on the terms of their break clause, in order to ensure that exercise is effective.
This article is intended as a general guide and should not be relied upon for specific legal advice.
If you have any queries about break rights and break clauses, or want to find out more about commercial leases, please contact Daniel York, Partner, in our Real Estate team, or email your query to realestate@herrington-carmichael.com; call us on 01276 686222 or visit our website https://www.herrington-carmichael.com/contact/

This reflects the law at the date of publication and is written as a general guide. It does not contain definitive legal advice, which should be sought as appropriate in relation to a particular matter.
Latest Articles & Legal Insights
Modern doorbells and video cameras can be useful to help avoid crime, but have an impact on people's data protection rights.
Sign up
Enter your email address for legal updates on Private Client & Family Law.
Top read insights in 2019
Award winning legal advice
We are solicitors in Camberley, Wokingham and London. In 2019, Herrington Carmichael won 'Property Law Firm of the Year' at the Thames Valley Business Magazines Property Awards, 'Best Medium Sized Business' at the Surrey Heath Business Awards and we were named IR Global's 'Member of the Year'. We are ranked as a Leading Firm 2020 by Legal 500 and Alistair McArthur is ranked in Chambers 2020.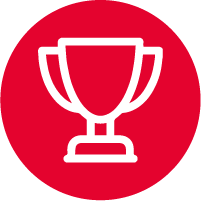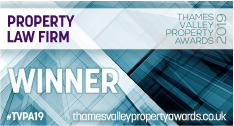 #TVPA19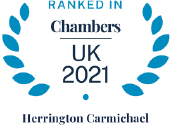 Chambers UK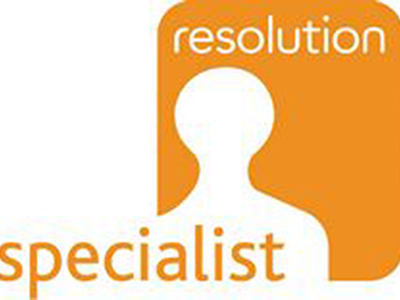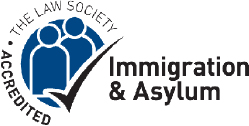 London
60 St Martins Lane, Covent Garden, London, WC2N 4JS 
Camberley
Building 9, Riverside Way, Watchmoor Park, Camberley, Surrey. GU15 3YL. 
Wokingham
27 Broad Street, Wokingham, Berkshire. RG40 1AU.
© 2020 Herrington Carmichael LLP. Registered in England and Wales company number OC322293.
Herrington Carmichael LLP is authorised and regulated by the Solicitors Regulation Authority.
Privacy   |   Terms and Conditions   |   Cookies   |   Client Feedback