Commercial Property: The impact of Break Clauses?
This article regarding break clauses is the second in Herrington Carmichael's series of articles explaining the importance and impact of specific clauses in commercial leases.
What is a break clause?
A break clause in a lease allows a Landlord or a Tenant to terminate the lease early subject to complying with various conditions in the clause.
A break clause will be important for a Tenant so they have flexibility to move out of a property should they need more or less space.
A Landlord may have plans to redevelop the property and a break clause in their favour will allow them to take the property back for this purpose.
The break clause will include notice provisions such as:
Specific requirements as to the method of service of the break notice to the other party
When the break notice is deemed to be received.
The prescribed form of the notice.
If you fail to adhere to the mandatory requirements of the break notice, the notice will not work and the lease will continue.
When may I serve a break notice?
The break dates are the dates on which the lease may be terminated early.
The right to 'break' the lease may arise in either of the following situations:
On one or more specified dates
At any time during the term on a "rolling basis", for instance, at any time on giving 3 months' notice.
When drafting and negotiating the clause, there must be no ambiguity on the break date or the required notice period.
Break Clause Conditions
There may be conditions for the successful exercise of a break clause. These are typically found in a Tenant's break clause, and include:
Payment of all the rent due under the lease
Vacant possession of the Property.
Confirmation that all the covenants under the lease have been complied with.
A Landlord break may contain conditions to evidence their redevelopments plans for the Property such as providing copies of the relevant planning permission.
A Court will interpret these conditions and their compliance strictly and if any of these conditions are not met, the break will not be effective and the lease will continue.
What is best for me?
As a Tenant, a break clause can provide a safety net in the event you are not able to meet your obligations under a lease and want to avoid being tied in for the whole duration of the term. Alternatively, and more positively, you may have outgrown your existing property and want to move onto bigger and better things.
A break clause may also be an opportunity to renegotiate the terms of the lease. This can be particularly relevant if the letting market has changed markedly since the beginning of the lease and you are currently paying way over the market rent for the property.
As a Landlord, you may want the property back so you can realise your redevelopment ambitions.
Regardless of who is serving the notice, you will need to ensure that the conditions and requirements under the break clause are complied with meticulously in order to exercise an effective break. It is also essential that the break clause and conditions are drafted with precision and care as the exact wording of the clause will need to be adhered to stringently.
If you do require any assistance with preparing a lease which incorporates a break clause or if you intend to serve a break notice and require assistance to ensure it is served validly and would like any advice on the issues raised in this article or any other Real Estate matter, please contact our Real Estate department. You can also email your query to realestate@herrington-carmichael.com or call 01276 686222.
This reflects the law at the date of publication and is written as a general guide. It does not contain definitive legal advice, which should be sought as appropriate in relation to a particular matter.
Daniel York
Partner, Property Law
Sign up
Enter your email address for legal updates on Property & Construction Law.
When a Tenant takes a lease of a commercial property, they may wish to make alterations so that...
read more
Award winning legal advice
We are solicitors in Camberley, Wokingham and London. In 2019, Herrington Carmichael won 'Property Law Firm of the Year' at the Thames Valley Business Magazines Property Awards, 'Best Medium Sized Business' at the Surrey Heath Business Awards and we were named IR Global's 'Member of the Year'. We are ranked as a Leading Firm 2022 by Legal 500 and Alistair McArthur is ranked in Chambers 2021.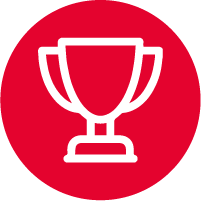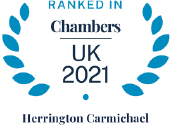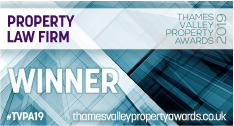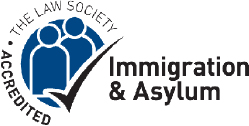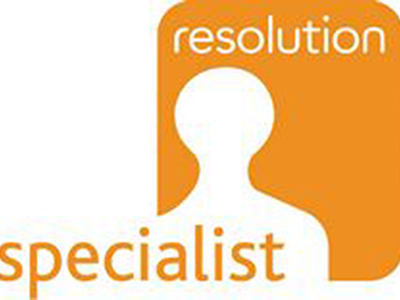 Camberley
Building 2  Watchmoor Park, Riverside Way, Camberley, Surrey  GU15 3YL
+44 (0)1276 686 222
Reading (Appointment only)
YoooServ The Abbey, Abbey Gardens, Abbey Street, Reading RG1 3BA
+44 (0)1276 686 222
Ascot (Appointment only)
102, Berkshire House, 39-51 High Street, Ascot, Berkshire SL5 7HY
+44 (0)1344 623388
London (Appointment only)
60 St Martins Lane, Covent Garden, London WC2N 4JS
+44 (0)203 326 0317
Wokingham (Appointment only)
4 The Courtyard, Denmark Street, Wokingham, Berkshire RG40 2AZ
+44 (0)118 977 4045
Our Services
Corporate Lawyers
Commercial Lawyers
Commercial Property Lawyers
Conveyancing Solicitors
Dispute Resolution Lawyers
Divorce & Family Lawyers
Employment Lawyers
Immigration Law Services
Private Wealth & Inheritance Lawyers
Startups & New Business Lawyers
© 2022 Herrington Carmichael LLP. Registered in England and Wales company number OC322293.
Herrington Carmichael is authorised and regulated by the Solicitors Regulation Authority with registration number 446245.
Privacy Policy   |   Legal Notices, T&Cs, Complaints Resolution   |   Cookies 
Client Feedback   |  Diversity Data