Tribunal Awards Record Disability Discrimination Award
In the case of Barrow v Kellogg Brown and Root (UK) Ltd, the Employment Tribunal has awarded £2.5million in a record discrimination award, the second largest disability discrimination award ever made by the Employment Tribunal.
Barrow v Kellogg Brown and Root (UK) Ltd
The Employment Tribunal has awarded a record £2,567,831.97 following a finding against an employer for unfair dismissal and disability discrimination.
In this case, Mr Barrow brought claims of unfair dismissal, disability discrimination, harassment, victimisation and failure to make reasonable adjustments against his employer of some 36 years.
In November 2017, Mr Barrow sent some 'defensive' emails to his manager following which he was excluded from his workplace. At the time, Mr Barrow was suffering some side effects from steroids he had been prescribed to combat his experience of symptoms of cancer (undiagnosed at the time) which began to alter Mr Barrow's mental health and behaviour.
In December 2017, Mr Barrow was called to a meeting and was dismissed. No reason was given; Mr Barrow was simply told by his line manager that 'Kellogg Brown can no longer employ you'. Kellogg Brown wrote to its staff members the next day and informed them that Mr Barrow had been let go for poor performance.
In January 2018, Mr Barrow was formally diagnosed with a rare cancer, of which he informed Kellogg Brown. Following this, and in an attempt to show that they had followed a fair procedure, Kellogg Brown instigated a post-dated dismissal process with Mr Barrow, which concluded with Mr Barrow being formally dismissed in May 2018. The reason given for Mr Barrow's dismissal was a breakdown in the implied term of trust and confidence. As a result of this, Mr Barrow brought the above listed claims against his employer.
The Employment Tribunal
The Tribunal looked at the 'December dismissal' and found that Kellogg Brown had provided little or no evidence in the dismissal letter for the breakdown in trust and confidence, and Kellogg Brown had failed to prove to the Tribunal that this breakdown was the reason for the dismissal.
The Tribunal called the 'May dismissal', a 'sham' and considered that the process was carried out to 'give the impression that the process of dismissal was fair'. The Tribunal considered that, in reality, Mr Barrow's line manager had predetermined that Mr Barrow was going to leave and subsequently attempted to use a breakdown in trust and confidence as the reason for Mr Barrow leaving. This predetermined decision was delivered by an alternative member of the Senior Leadership Team in a further attempt that the decision appeared legitimate.
Mr Barrow's claims for discrimination, disability discrimination, harassment, victimisation and failure to make reasonable adjustments were successful. The Tribunal concluded that 'no reasonable employer would have acted in [this] way, dismissing an employee who had spent 36 years working for the company'.
Of note was that Mr Barrow's claim for failure to make reasonable adjustments was successful, despite Kellogg Brown not being aware of his cancer diagnosis at the December dismissal; however, they were aware of the effect of his steroid medication on his mental health and they did not use the May dismissal process to adjust their perception of some of Mr Barrow's conduct accordingly.
Summary
Mr Barrow was awarded a "career-long loss" award, due to his length of service at Kellogg Brown and his age and also as his cancer meant that he was unlikely to work again. Mr Barrow was also awarded aggravated damages due to the way Mr Barrow had been treated by Kellogg Brown, knowing full well that he was disabled. The Tribunal also awarded £25,000 for pain, suffering and loss of amenity.
This case demonstrates that discrimination awards are not subject to a cap, unlike unfair dismissal claims, and that even though the average award is much lower, discrimination claims can lead to huge awards. The case also highlights the importance of employers following a fair dismissal process and not predetermining the outcome. Decision makers should have the freedom to come to their own conclusions and should not be used as 'puppets' to deliver a predetermined outcome.
For further information or to discuss the issues raised by this update, please contact our Employment Group on 0118 977 4045 or employment@herrington-carmichael.com.
Click here to see our 'Employment Law Figures 2021' which includes basic figures, time off work, living wage, minimum wage and tax rates.
This reflects the law at the date of publication and is written as a general guide. It does not contain definitive legal advice, which should be sought as appropriate in relation to a particular matter.
Darren Smith
Partner, Employment
Sign up
Enter your email address for legal updates on Employment & Immigration Law.
Latest Insights - sign up to our Emailers
Our Emailers will bring you the latest news and insights from our legal teams as we look at the key talking points in life and in law.
Our insights will include articles, podcast discussion and information about our events and services.
You can sign up to as many as you wish and you can opt out at any time.
The Court of Appeal in the recent decision of Kong v Gulf International Bank (UK) Ltd has upheld a...
read more
Award winning legal advice
We are solicitors in Camberley, Wokingham and London. In 2019, Herrington Carmichael won 'Property Law Firm of the Year' at the Thames Valley Business Magazines Property Awards, 'Best Medium Sized Business' at the Surrey Heath Business Awards and we were named IR Global's 'Member of the Year'. We are ranked as a Leading Firm 2022 by Legal 500 and Alistair McArthur is ranked in Chambers 2021.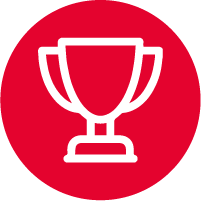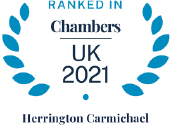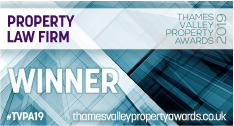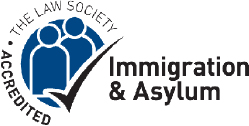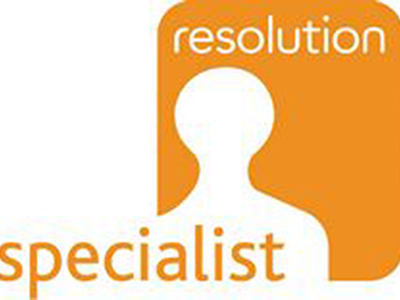 London
60 St Martins Lane, Covent Garden, London WC2N 4JS 
Camberley
Building 2  Watchmoor Park, Riverside Way, Camberley, Surrey  GU15 3YL
Wokingham (Appointment only)
4 The Courtyard, Denmark Street, Wokingham, Berkshire RG40 2AZ