The Probate Application Process must change
I have been a solicitor specialising in Inheritance tax and Probate work for over 40 years, however in the last two years we have seen a deterioration in the service offered by both HMRC Inheritance Tax and the Probate Registry. While a part of this is a result of the COVID pandemic the major cause of these problems is a combination of under investment or bad investment by HMRC and the Justice Department.
As far as HMRC are concerned matters which used to be dealt with in 2-3 days now take 4-6 weeks, other matters that used to take a month to six weeks now seem to disappear into a hole from which they rarely reappear until a complaint is made.
Probate Registration
With the Probate Registry things are far worse. Up until March 2020 a probate application usually took under 2 weeks to be processed. However, in March of last year a new computer system went live, at the same time there was a reorganisation of offices which reduced the number of staff so a lot of experienced people who understood the process were gone, just as a global pandemic hit.
Online Probate Application Process
The timing of entering a new world of online probate applications could have been better, but at the very least we would be able to monitor applications online and all would be a bed of roses, except it was expected that one consequence of the new system was that the time to process applications was likely to increase to 3-4 weeks?
Since last March all that has happened is chaos, at one stage Grants of Probate regularly took between 8 and 16 weeks, although by Christmas this seemed to be improving with the delay reduced to around 6-8 weeks. We are told that extra resource will improve services, but we have seen little of that. The Legal profession was extremely sceptical about the brave new world of online Probate applications, all the reports we heard were dreadful, much of the functionality that we had been promised did not work, for a long time the ability to check progress did not work, it now does but frankly is no help. It was also apparent that despite all the promises the system was still a Beta system with improvements to functionality being gradually added, this for a system that we had been told in March 2020 was launched after extensive testing!
In November last year the Legal profession was told that we had no alternative and in future had to use the online system and it was now taking 2 weeks to process applications. Very quickly it became apparent that the system could not cope and we were given an extra period before we had to use the online system but since the early part of 2021 we have been obliged to use the online system for all but certain special cases for which paper applications were still acceptable. During the intervening months things have not improved, in fact that have started to get worse again.
Estate Administration Process in 2021
Currently for a non-taxable estate (meaning there is no need to deal with HMRC) applications take about 6-8 weeks from when they leave my desk to when a Grant of Probate arrives, prior to March last year the time was 10 days. For taxable estates (and some more complex non-taxable estates) the time for an application has increased to somewhere between 3 and 4 months when previously HMRC and the probate registry would usually have turned things round in about 3 weeks.
The new probate stressful process for clients
This deterioration in service is totally unacceptable. It causes distress to clients at a difficult time, it can frequently cause financial loss and I understand that consideration has been given by some people to take legal action for recovery against the MOJ. It can also reflect badly on legal firms, with firms having to prep the clients as to how long the process might realistically take.
We have replaced a service that was the envy of many with a third world service of the sort I see when I seek to obtain a grant of probate in countries in Africa or South America. The cause of all this appears to be a combination of government penny pinching and failed government computer contracts, something for which successive governments seem to have become famed with a long list of such projects.
This reflects the law at the date of publication and is written as a general guide. It does not contain definitive legal advice, which should be sought as appropriate in relation to your own particular matter before action is taken.
Anthony Tahourdin
Partner, Private Wealth & Inheritance
Sign up
Enter your email address for legal updates on Private Client & Family Law.
This article provides a brief explanation of who may claim, on what basis, and for how much award when they have been left out of a will.
read more
Award winning legal advice
We are solicitors in Camberley, Wokingham and London. In 2019, Herrington Carmichael won 'Property Law Firm of the Year' at the Thames Valley Business Magazines Property Awards, 'Best Medium Sized Business' at the Surrey Heath Business Awards and we were named IR Global's 'Member of the Year'. We are ranked as a Leading Firm 2022 by Legal 500 and Alistair McArthur is ranked in Chambers 2021.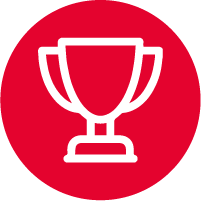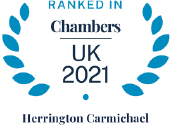 Chambers UK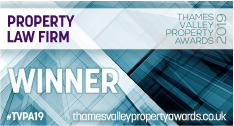 #TVPA19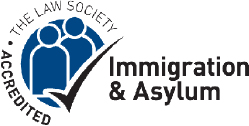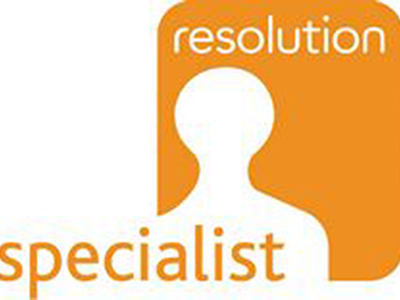 Camberley
Building 2  Watchmoor Park, Riverside Way, Camberley, Surrey  GU15 3YL
+44 (0)1276 686 222
London (Appointment only)
60 St Martins Lane, Covent Garden, London WC2N 4JS
+44 (0) 203 755 0557
Wokingham (Appointment only)
4 The Courtyard, Denmark Street, Wokingham, Berkshire RG40 2AZ
+44 (0)118 977 4045