Stamp Duty Land Tax holiday announced
In a speech delivered today, 8 July 2020, the Chancellor Rishi Sunak announced a Stamp Duty Land Tax (SDLT) holiday for residential properties in England and Northern Ireland.
What is Stamp Duty Land Tax?
SDLT is payable on the acquisition on any major interest in land in England and Northern Ireland. Different regimes are in place in Wales (where Land Transaction Tax applies) and Scotland (where the tax levied is Land and Buildings Transaction Tax). Before applying the new SDLT holiday, the way in which SDLT is applied will depend on whether the land is residential, commercial or mixed use, and a 3% surcharge is applied to residential property in the event that the buyer is either a company, or if they already own another residential property. In addition, first-time buyers are eligible for SDLT relief when purchasing their first home for £500,000 or less. For purchases of £300,000 or less no SDLT will be payable, and where the purchase price is between £300,000 and £500,000 the buyer will pay 5% on the amount above £300,000.
How much SDLT will I need to pay on the purchase of a property in England?
The current rates of SDLT are as follows:
Residential
| | | |
| --- | --- | --- |
| Purchase price bands (£) | Percentage rate (%) | Percentage rate (%) including the 3% surcharge |
| Up to 125,000 | 0 | 3 |
| Above 125,000 and up to 250,000 | 2 | 5 |
| Above 250,000 and up to 925,000 | 5 | 8 |
| Above 925,000 and up to 1,500,000 | 10 | 13 |
| Above 1,500,000+ | 12 | 15 |
Commercial
| | |
| --- | --- |
| Purchase price bands (£) | Percentage rate (%) |
| Up to 150,000 | 0 |
| Above 150,000 and up to 250,000 | 2 |
| Above 250,000+ | 5 |
What is the SDLT Holiday?
The holiday will apply temporarily for the period from 8 July 2020 to 31 March 2021 on all residential purchases. The holiday is a relief on tax payable on the first £500,000 of the price paid for a residential property. The SDLT holiday will mean that a buyer of property costing up to £500,000 will not be required to pay any SDLT, representing a saving of up to £15,000. This calculation is based on the standard residential rates with no other relief applied and will temporarily replace the first-time buyers' relief.
What will happen if I spend more than £500,000?
If your purchase is over £500,000 then you will only start to pay SDLT on the amount that you pay for the property above £500,000 (and this will apply to everyone, whether you are a first-time buyer or if you have owned a residential property before). Therefore the residential rates will be as follows during the SDLT holiday:
| | | |
| --- | --- | --- |
| Purchase price bands (£) | Percentage rate (%) | Percentage rate (%) including the 3% surcharge |
| Up to 500,000 | 0 | 3% |
| Above 500,000 and up to 925,000 | 5 | 8% |
| Above 925,000 and up to 1,500,000 | 10 | 13% |
| Above 1,500,000+ | 12 | 15% |
It should also be noted that the SDLT levied against rent on the grant of new residential leases will benefit from the SDLT holiday. SDLT is payable on the "net present value" (NPV) of rent payable under the lease, and SDLT on the rent NPV of up to £500,000 will be 0%, and for rent on NPV over £500,000 it will be 1%.
Why is this being done now?
The aim of the SDLT holiday is to provide financial relief to buyers to help the property market get back on its feet following the easing of the coronavirus lockdown.
If you require further advice regarding the purchase of land or any other Real Estate matter, please contact us at realestate@herrington-carmichael.com, call 01276 686222 or visit https://www.herrington-carmichael.com/.
This reflects the law at the date of publication and is written as a general guide. It does not contain definitive legal advice, which should be sought as appropriate in relation to a particular matter.
We all need to abide by the law and our Insights will help keep you, your family and/or business safe and up to date on how the law affects you.
Our Insights also include podcast discussions and information about our events and services.
We will only ever send you information that relates to your preferences and you can opt out at any time.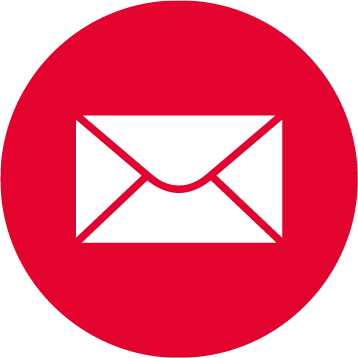 Insert your details, then select the updates you wish to receive from the list below.
A break clause in a lease allows a Landlord or Tenant to terminate the lease early subject to complying with various conditions in the clause.
read more
Award winning legal advice
We are solicitors in Camberley, Wokingham and London. In 2019, Herrington Carmichael won 'Property Law Firm of the Year' at the Thames Valley Business Magazines Property Awards, 'Best Medium Sized Business' at the Surrey Heath Business Awards and we were named IR Global's 'Member of the Year'. We are ranked as a Leading Firm 2022 by Legal 500 and Alistair McArthur is ranked in Chambers 2021.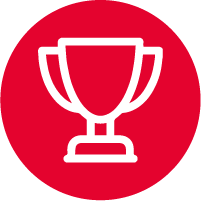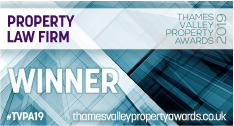 #TVPA19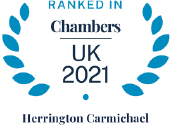 Chambers UK