Rising cost of construction contracts – impact on contractors and clients
In recent years, the construction industry has been hit with a torrent of obstacles, seeing prices rise significantly, with seemingly no relief on the horizon.
Whilst many projects are now underway again, after a large hiatus due to the Covid-19 pandemic, this has not been without its issues. The industry has seen a shortage of both materials and skilled manual labourers, with the result being a huge price rise in obtaining either. The cost of materials is continuing to rise, with current political unrest seeing prices soar. Just recently, steel plates have seen up to a 40% increase, with many mills refusing to take on any further orders; a shortage arising as both Russia and Ukraine produce steel billets.
The current energy crisis will only add to the industries woes, as its reliance on materials manufactured via energy-intensive processes will continue to take a financial toll. The bleak situation urged the Construction Leadership Council to release an open letter to the industry, urging collaborative and flexible working.
Contractors have been left out of pocket by the climbing prices, and it has caused many to question whether they are able to pass price increases on to their clients? Whilst the general position is no, this will depend on the terms agreed within the specific contract. Below we provide an overview on the position for JCTs and NECs.
JCT
One example of a JCT is the 2016 Design and Build. This is a lump sum contract meaning the basic assumption is a contractor will complete work for a pre-agreed price. Under this standard contract, a contractor will be unable to recover any heightened costs (such as materials) or for additional work on the project, unless this has been specifically agreed, and is expressly contained within the contract.
The first port of call will generally be to check the loss and expense provisions in the contract which allow the contractor to recover loss and expense they incur in respect of the contract. Generally speaking, these do not however include allowance to recover losses from increased costs but of course, amendments may have been made to the standard JCT to allow for this, so it is worth checking, nevertheless.
The JCT DB 2016 also includes 3 optional fluctuation clauses for calculating any price adjustments that may be required.
Option A relates to contribution levy and tax fluctuations. Therefore, this would be a problem for contractors, as they would be unable to recover additional fees as a result of increased labour or material costs.
Option B does include labour and material cost, as well as covering tax fluctuations. The default contract sum is based on:
The rules and decisions of the Construction Industry Joint Council (CJIC) or other wage fixing body
Any incentive scheme and/or productivity agreement under the Working Rule Agreement of the CIJC
The terms and conditions of the building and Civil Engineering Annual and Public Holiday Agreements
Option C relates to the use of the JCT formula rules.
Therefore, option B would be the best option for a contractor looking to recover their increased costs relating to labour and materials. However, the Joint Contracts Tribunal no longer prints the price fluctuation provisions under option B and C (although parties can still of course choose for them to apply) in the standard contract print out, as these are so seldom used. This current position looks likely to change, as contractors will be keen to push for these fluctuations to be included in any future contracts they are signing. It is worth noting that where funders are involved in projects, it is rarely acceptable to them for fluctuation provisions to apply.
In addition, clients will not be keen to accept the Option B provisions, as it leaves them open to greater fees, and allows the contractor to account for fluctuating material fees.
NEC Engineering and Construction Contract (ECC)
An ECC takes a different approach to a JCT. In an ECC, parties, project managers and supervisors shall all 'act in the spirit of mutual trust and cooperation'. This means that from the offset, parties are likely to act in a more collaborative manner and will be more willing to discuss delays and increased material cost.
Under an ECC, there are different options to control how the pricing operates which would be a relevant consideration when looking at whether a contractor can pass on increases in costs. These range from option A through to option F. Options A and B relate to priced contracts, Options C and D relate to target contracts, Option E is a costs reimbursable contract and Option F is a management contract.
Option A contains an activity schedule, whereby each activity is allocated a price, with interim payments being made upon the completion of each activity. Here, the contractor is carrying the risk – by carrying out the work at the pre-agreed prices. With Option B, a contractor also bears risk, as they set their rates, for use by a 'cost consultant' (usually a quantity surveyor) to calculate the final sum payable. In these circumstances, the contractor has taken on a risky position, as the costs have been agreed in advance, and as such the rising price of materials will not be taken into consideration, if these have happened since the agreement of the contract.
Options C and D may present a more favourable position, as a target cost contract. In these circumstances, an agreed target cost is set, but it includes a mechanism which enables the contractor to benefit from any cost savings, but also bear some costs where these overrun. The percentage should be agreed, and although it is not an ideal situation for the contractors to be responsible for a share of the cost increases, it is more beneficial than an A or B style contract where nothing can be recovered from the client at all. In addition, this format doesn't necessarily allow for cost increases to be passed on and the terms of the particular contract will need to be reviewed to ascertain whether this is permissible. As a client, you may be more reluctant to accept this position, although you could negotiate for low percentages.
Option E is a cost reimbursable contract. This is likely to be the most favourable for contractors in the current circumstances. In this contract, a contractor is reimbursed the actual costs they incur in carrying out the works, plus an additional fee. Any financial risk in this contract is largely the clients. Option F is also cost-reimbursable, however, is styled as a management contract. In this situation, the risk again lays with the client.
Regardless of which pricing option is selected, there are other provisions in the NEC which may assist a contractor. For instance, if a 'compensation event' occurs, this pricing may change. This may also change if the parties use secondary option X1 (which is an optional additional clause), which relates to price adjustments for inflation, and is more likely to be relevant when considering increases in costs.
With the limitations described above on the ability of the contractor to pass on any increased costs from materials, this begs the question of how contractors in ongoing construction contracts can deal with any extreme pricing fluctuation?
There has been a lot of interest around force majeure clauses within these types of contracts, and whether they can provide any form of relief for contractors. What constitutes a "force majeure" event will usually be defined in the contract however, generally speaking these events must be beyond the control of the parties and will make the performance of the contract practically impossible. However, there is not one set definition within English law, so it is important to look to the contract specifically to determine this.
It is necessary to note that the fact that the contract is made more difficult, or costly to perform, is not enough to trigger the force majeure clause. Therefore, just because it is more difficult, costly and time consuming to source the materials, it does not mean that force majeure will apply.
However, there may be some relief for contractors here. If the contractor is genuinely unable to source materials, this may amount to a force majeure. However, just because the materials are significantly more costly, this will not suffice. A force majeure event must be the only cause of the contractor's failure to perform any contractual obligations. Interestingly, if there are two causes, one being a force majeure and the other not, the force majeure clause is unable to be relied upon (Classic Maritime Inc v Limbungan Makumr SDN BHD (2019) EWCA).
It is clear that under the abovementioned standard forms of contracts, the contractor is in a potentially vulnerable position with respect to increases in costs unless the appropriate optional clauses are selected. It is therefore imperative for contractors to review draft contracts to ascertain whether it gives the required level of flexibility in respect of cost increases. Conversely, a client is likely to want cost certainty and will most probably look to limit any such rights.
If you have any questions on what rights you have in your contract to increase prices, or have price increases imposed upon you, please call to speak to one of our experts in this field. You can contact Mark Chapman or Cesare McArdle on 01267 686 222.
This reflects the law at the date of publication and is written as a general guide. It does not contain definitive legal advice, which should be sought as appropriate in relation to your own particular matter before action is taken.
Cesare McArdle
Legal Director, Commercial and Construction Law
Mark Chapman
Partner, Corporate and Commercial Law
Sign up
Enter your email address for legal updates on Corporate and Commercial law.
Contact us
Request a video call, phone call or a meeting in person with one of our Corporate & Commercial experts...
Microsoft comes to everyone's mind when we think of computer software. and has an estimated market share of 60-70% in global cloud gaming services.
read more
PODCASTS
The Legal Room UK Podcast features a diverse range of specialists offering expertise on a variety of topics.
You can Subscribe on whatever podcast platform you use.
This month's episode covers menopause in the workplace. We will discuss how employers can help support employees experiencing the symptoms of the...
This month's episode covers references, with a focus on regulatory references in the Financial Services sector. We will be looking at what the legal...
Are you looking to contest a Will or perhaps you are experiencing a probate or inheritance dispute? Our dispute resolution team are talking about...
Award winning legal advice
Herrington Carmichael offers legal advice to UK and International businesses as well as individuals and families. Rated as a 'Leading Firm 2023' by the legal directory Legal 500 and listed in The Times 'Best Law Firms 2023'. Herrington Carmichael has offices in London, Farnborough, Reading, and Ascot.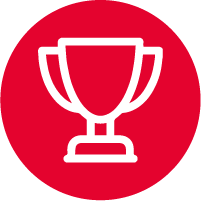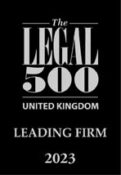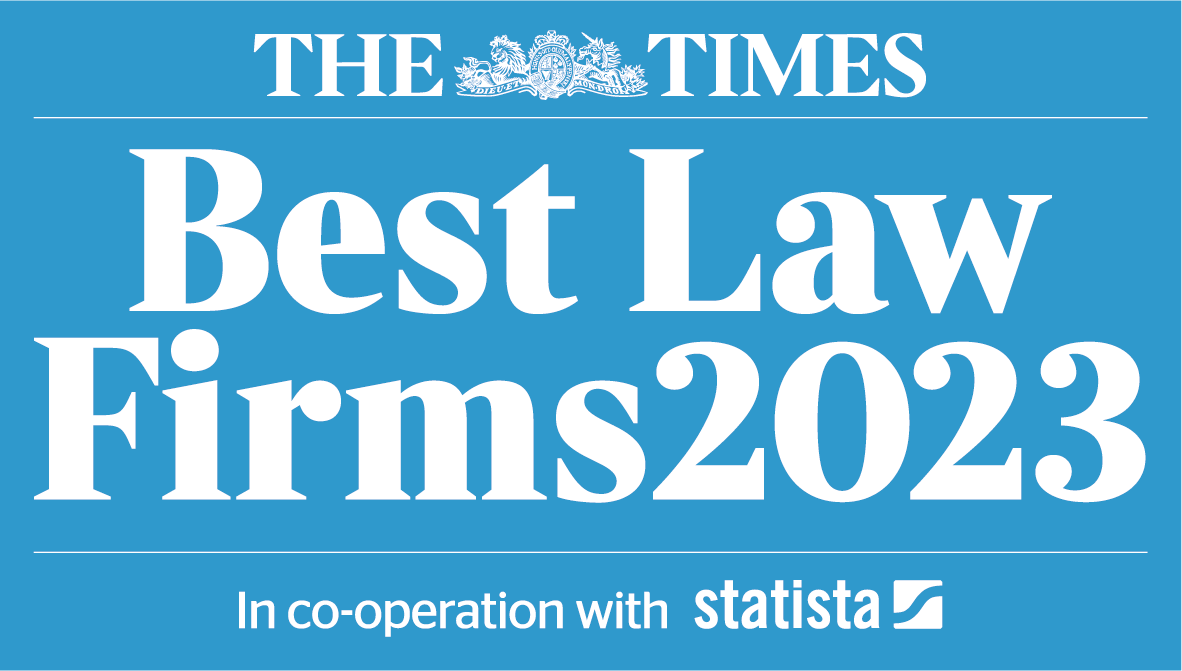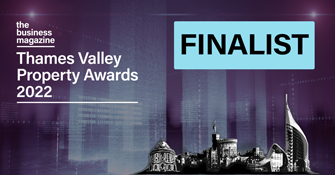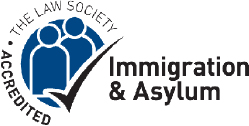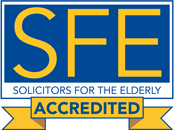 Email: info@herrington-carmichael.com
Farnborough
Brennan House, Farnborough Aerospace Centre Business Park, Farnborough, GU14 6XR
Reading (Appointment only)
The Abbey, Abbey Gardens, Abbey Street, Reading RG1 3BA
Ascot (Appointment only)
102, Berkshire House, 39-51 High Street, Ascot, Berkshire SL5 7HY
London (Appointment only)
60 St Martins Lane, Covent Garden, London WC2N 4JS
Privacy Policy   |   Legal Notices, T&Cs, Complaints Resolution   |   Cookies  |   Client Feedback   |  Diversity Data