Right to Repairs – Consumer Rights Extended?
You may have seen in the news that new laws have been introduced granting consumers further rights to repair. But what do consumers and product suppliers need to know and do the laws do what they say on the tin?
Further consumer rights to repairs have effectively been introduced by the Ecodesign for Energy-Related Products and Energy Information Regulations 2021 (the 'Ecodesign Regulations') which are expected to improve the availability of repairs for consumers in relation to certain defective home appliances with effect from 1 July 2021. Although not directly intended as a consumer right, the Ecodesign Regulations provide consumers with greater access to repairs for longer periods of time than was previously provided under the Consumer Rights Act 2015 ('the CRA') in relation to certain products.
These regulations have been introduced in an attempt to reduce the amount of appliances and electrical waste being produced, and will effectively provide consumers with greater rights than the current statutory rights in relation to repairs and replacements under the CRA.
The Ecodesign Regulations – what has changed?
The Ecodesign Regulations oblige manufacturers, authorised representatives and importers of certain products to make available to professional repairers certain types of spare parts for their repair. Consumers are also given greater access to spare parts, but the list of parts available to consumers is not as extensive as those available to professional repairers. There is also an obligation on such manufacturers, authorised representatives and importers to make greater information regarding repairs available to professional repairers. The products that these obligations apply to are:
dishwashers
washer-driers
washing machines
refrigerators and
electronic displays (including televisions)
The repairs using these spare parts must also be possible to complete using commonly available tools, broadening the availability of such repairs for consumers.
The regulations therefore to not create a new absolute right to repair for consumers, but allows for greater access to repairs to the certain above-specified products.
How long must spare parts be made available?
Under the Ecodesign Regulations, depending on the type of product, spare parts must be made available for minimum periods ranging from 7 to 10 years. These time periods commence following the placement of the last unit of a particular model of an applicable appliance on the market, meaning that consumers will likely have longer than this depending on when they purchase the product.
What does this mean for consumer rights?
Under the CRA, consumers already had the right to get faulty goods repaired or replaced at no cost for up to 6 years following the purchase of those goods. In order to exercise this right, the consumer must be able to show that the defect causing the need for repair or replacement was present or arose as a result of the condition of the goods at the time they are purchased. This then becomes more difficult for consumers as time passes to show a correlation between the defect in the goods and the fault.
Under the Ecodesign Regulations, there is no such requirement to show the cause of the defect, and instead spare parts and information for repair must be made available for the above-specified goods. It is hoped that these new rights will therefore improve the lifespan of products for consumers and ultimately reduce the UK's amount of electronic waste being produced.
This reflects the law at the date of publication and is written as a general guide. It does not contain definitive legal advice, which should be sought as appropriate in relation to your own particular matter before action is taken.
Mark Chapman
Partner, Corporate and Commercial Law
Cesare McArdle
Senior Solicitor, Commercial and Construction Law
Sign up
Enter your email address for legal updates on Corporate and Commercial law.
Under a Creditors' Voluntary Liquidation, the shareholders of a company themselves resolve to wind-up the company and then an insolvency practitioner will be appointed as liquidator.
read more
Award winning legal advice
We are solicitors in Camberley, Wokingham and London. In 2019, Herrington Carmichael won 'Property Law Firm of the Year' at the Thames Valley Business Magazines Property Awards, 'Best Medium Sized Business' at the Surrey Heath Business Awards and we were named IR Global's 'Member of the Year'. We are ranked as a Leading Firm 2022 by Legal 500 and Alistair McArthur is ranked in Chambers 2021.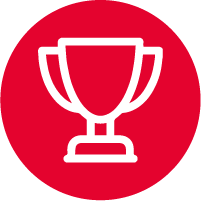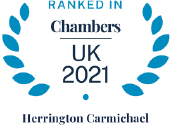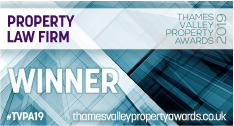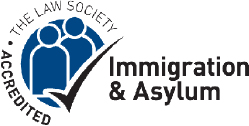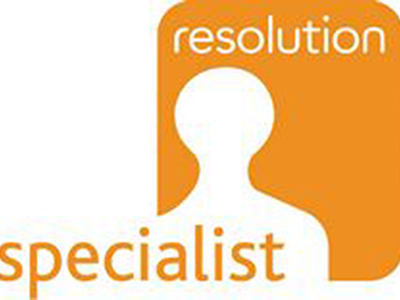 Camberley
Building 2  Watchmoor Park, Riverside Way, Camberley, Surrey  GU15 3YL
+44 (0)1276 686 222
Ascot (Appointment only)
102, Berkshire House, 39-51 High Street, Ascot, Berkshire SL5 7HY
+44 (0)1344 623388
London (Appointment only)
60 St Martins Lane, Covent Garden, London WC2N 4JS
+44 (0)203 326 0317
Wokingham (Appointment only)
4 The Courtyard, Denmark Street, Wokingham, Berkshire RG40 2AZ
+44 (0)118 977 4045
Our Services
Corporate Lawyers
Commercial Lawyers
Commercial Property Lawyers
Conveyancing Solicitors
Dispute Resolution Lawyers
Divorce & Family Lawyers
Employment Lawyers
Immigration Law Services
Private Wealth & Inheritance Lawyers
Startups & New Business Lawyers
© 2022 Herrington Carmichael LLP. Registered in England and Wales company number OC322293.
Herrington Carmichael is authorised and regulated by the Solicitors Regulation Authority with registration number 446245.
Privacy Policy   |   Legal Notices, T&Cs, Complaints Resolution   |   Cookies 
Client Feedback   |  Diversity Data