Property Roundtable Spring Session
The Spring Session of the Property Roundtable marked both 1 year since the inception of the Roundtable discussions and the approaching anniversary of the first Covid lockdown. Much has changed in the past year, and with the benefit of hindsight the potential positive changes which have been adopted as a result of the pandemic are starting to become clearer.
Covid and Brexit Delays
On the whole the panel reported that they had not experienced and particular delays during the past quarter owing to either Covid or Brexit. It was considered that for Covid delays the majority of transaction that are ongoing will have already factored in any anticipated Covid delay. There has been some impact felt from Brexit, including good being delayed where manufacture or distribution has involved the European bloc, but generally only a small number have felt these effects so far.
The 2021 Budget
As we have recently reported the Chancellor has extended the Stamp Duty Land Tax holiday from the end of March to a staggered phasing out from June to September this year. This, when combined with the extension to the existing Help to Buy scheme has eased the much anticipated March pinch-point, although transaction volumes remain high across the board, from agreeing new finance deals, taking instructions for house sale, new development acquisitions and bumper demand for searches and due diligence assisting technologies. As has been widely reported in the press, the roundtable has found that location remains a key factor in a successful development, with leafy lanes and houses on the whole taking precedent over city-centre apartment schemes.
A positive change from the last 12 months
Taking a look back over the last year, the roundtable agreed that there are a number of positive changes to the way we have been working and structuring deals during the pandemic. For example, when the impact of Covid were first felt last year it became the norm for parties to a transaction to hold up-front and clear conversations as to their position, their aims and the way they see a project progressing. We have certainly seen a continuation of this with really strong communication being a cornerstone of our work approach. This has allowed professionals across the industry to better understand the wants and needs of each deal and being better placed to manage expectations throughout.
Government Services
While many deals are in progress, the delays to many government services are still being felt. This includes long delays in registration at the Land Registry, waits for local search results and planning delays. From the panel's experience the backlogs experienced last year have led to a log-jab which has been hindered further by some parts of the public sector being less able to swiftly move to home working. Some functions seem to be improving, but it may be some time until services are back to their peak pre-Covid service levels.
Retail
With the panel looking forward to a relaxation of some lockdown measured in the coming months, talk turned to the changing face of our high streets. While many familiar brands like Debenhams and Thorntons may be leaving our high streets, there is a lot of opportunity for the reimagining of these public spaces. Many felt that the changes that we are seeing to the retail sector may simple be an acceleration of existing trends and that Covid has been a catalyst for change. Several of the roundtable reported an increase in "town square" mixed-use developments with office, food and drink, retail and residential all within the same development, rather than larger more stand-alone schemes.
If you would like to discuss anything raised in this article further, please contact us.
This reflects the law and market position at the date of publication and is written as a general guide. It does not contain definitive legal advice, which should be sought in relation to a specific matter.
We all need to abide by the law and our Insights will help keep you, your family and/or business safe and up to date on how the law affects you.
Our Insights also include podcast discussions and information about our events and services.
We will only ever send you information that relates to your preferences and you can opt out at any time.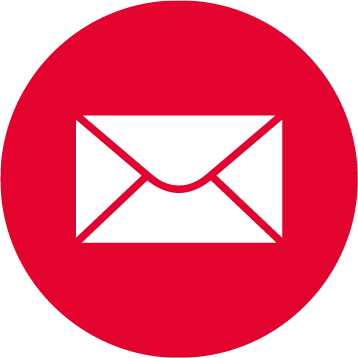 Insert your details, then select the updates you wish to receive from the list below.
You may have seen a case of property fraud reported by the BBC, fraud within the property sector...
read more
Award winning legal advice
We are solicitors in Camberley, Wokingham and London. In 2019, Herrington Carmichael won 'Property Law Firm of the Year' at the Thames Valley Business Magazines Property Awards, 'Best Medium Sized Business' at the Surrey Heath Business Awards and we were named IR Global's 'Member of the Year'. We are ranked as a Leading Firm 2022 by Legal 500 and Alistair McArthur is ranked in Chambers 2021.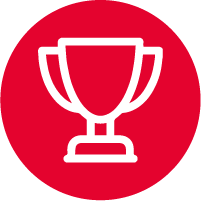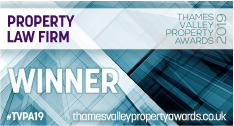 #TVPA19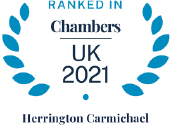 Chambers UK