Property misrepresentation claims: when your seller hides the truth
For most, a house purchase is the largest and most emotive transaction a person can make in their lifetime, and as a buyer you want to be sure you know exactly what you are getting. Understandably, that house purchase will lead to buyers wanting to know precisely what hidden repair requirements or issues a property may come with, which are not immediately apparent on an initial viewing of the house.
Burden on Buyer
It is an established legal principle that the burden of finding out what you are buying falls squarely on a buyers' shoulders. It is therefore not the responsibility of the seller to tell a buyer that – for example – the floorboards are unsafe, there is an infestation in the garage or there have been concerns about structural walls cracking leading to subsidence issues. It is the buyer's responsibility to discover these for themselves. To do this a buyer will instruct a conveyancing solicitor to conduct searches of the property, but then more specifically will raise enquiries (ask specific questions) of a seller to pinpoint the finer details of the property which could still be a red flag to deciding whether to proceed with the purchase. There is no duty on the seller to voluntarily give up information on known issues or defects with their property. However, a claim can be raised against a seller who does not honestly and accurately answer all enquiries which have been raised directly about issues of concern.
My seller lied on their property information form
Every time a seller responds to specific enquiries or to the standard enquiries in a property information form, they are making a representation on the state of the property to their buyer. If a seller knowingly and dishonestly withholds information or presents knowingly false information in response, then they are making a misrepresentation.
In legal terms, a misrepresentation is the making of a statement by one party to a contract (seller), to the other (buyer), in order to induce the other party into entering into that contract. A misrepresentation occurs specifically in property transactions when a seller knowingly misrepresents any of their answers on the property information form or in response to enquiries raised of them. For example, if a seller is asked whether the property suffers from surface water flooding and they dishonestly answer no, but neighbours subsequently confirm after the sale completes that the property's garden is waterlogged every year, the seller has misrepresented their response and is liable to a claim by the buyer in misrepresentation.
The buyer has effectively lost the opportunity to negotiate a better purchase price or indeed chose not to enter into the contract for sale at all.
Bringing a claim for seller misrepresentation
If you have found yourself in the position of discovering issues with your new home, which were raised in enquiries but not honestly answered by the seller, then you may wish to bring a claim against your seller for misrepresentation.
As a buyer making such a claim you will need to identify in evidence that your seller did in fact answer an enquiry inaccurately and then prove (for example via witness evidence or items left in the property) that the seller was aware of the issue before you bought the property. The latter can be more difficult to evidence but speaking with neighbours can be very helpful.
If you are confident that you have the evidence available to prove the misrepresentation, then we will usually first consider if the surveyor/report you had done before exchanging contracts ought to have highlighted the issues in question. If it should have done, then your claim may be against your appointed surveyor in negligence – and we can advise further on this area of law too.
However, if it is not reasonable to have expected your appointed surveyor to have discovered the problem and the claim is against the seller then next step is to appoint a valuation surveyor to report on whether there is a difference in your property's value on the open market with the defects that are now known, when compared with the price you actually paid. Your claim against your seller will then be for the difference in value. It is much more difficult to evidence to a court's satisfaction that had you known of the defects you would never have bought at all.
If you think you may have a claim for property misrepresentation and wish to discuss your options with us further, call our specialist team on 01276 686 222 or raise an enquiry at drteam@herrington-carmichael.com.
This article reflects the law at the date of publication and is written as a general guide. It does not contain definitive legal advice, which should be sought as appropriate in relation to a particular matter.
Annabelle Randell
Solicitor, Disputes and Claims
Contact us
Request a video call, phone call or a meeting in person with one of our dispute resolution experts...
Latest Insights - sign up to our Emailers
Our Emailers will bring you the latest news and insights from our legal teams as we look at the key talking points in life and in law.
Our insights will include articles, podcast discussion and information about our events and services.
You can sign up to as many as you wish and you can opt out at any time.
Michelle Lamberth - Corporate Governance specialist, sheds some light on the importance of...
read more
Award winning legal advice
We are solicitors in Camberley, Wokingham and London. In 2019, Herrington Carmichael won 'Property Law Firm of the Year' at the Thames Valley Business Magazines Property Awards, 'Best Medium Sized Business' at the Surrey Heath Business Awards and we were named IR Global's 'Member of the Year'. We are ranked as a Leading Firm 2023 by Legal 500 and Alistair McArthur is ranked in Chambers 2022.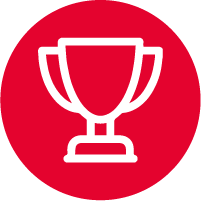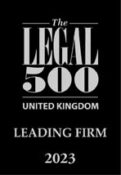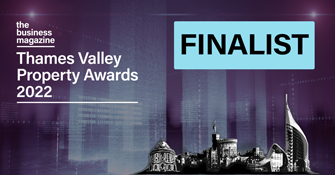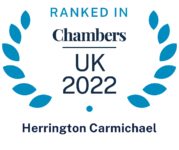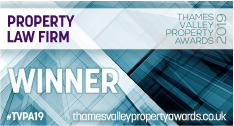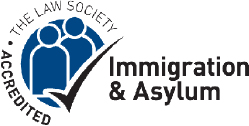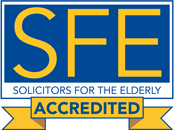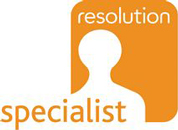 Camberley
Building 2  Watchmoor Park, Riverside Way, Camberley, Surrey  GU15 3YL
+44 (0)1276 686 222
Reading (Appointment only)
The Abbey, Abbey Gardens, Abbey Street, Reading RG1 3BA
+44 (0)1276 686 222
Ascot (Appointment only)
102, Berkshire House, 39-51 High Street, Ascot, Berkshire SL5 7HY
+44 (0)1344 623388
London (Appointment only)
60 St Martins Lane, Covent Garden, London WC2N 4JS
+44 (0)203 326 0317
Wokingham (Appointment only)
The Workstation Wokingham, Markham House, 20 Broad Street, Wokingham, RG40 1AH