What is the process for selling my commercial property?
When a seller instructs us to act for them in relation to the sale of their commercial property, they are sometimes unaware of the legal procedure involved in a sale, and also the documentation that will be required from them in order to satisfy a buyer.
We have therefore produced this summary as a brief guide to the documentation required from a seller, and as an overview of the sale process once a seller instructs a solicitor.
What is the Sale Process?
At the start of the transaction, we will send out a draft contract to the buyer's solicitor, together with copies of the Land Registry title documents for the property and copies of the various documents listed below in the "What documents should I provide to my solicitor?" section.
If you have a mortgage secured against the property, we will liaise with your lender to obtain a redemption statement to check that the sale proceeds from the property will be sufficient to redeem the mortgage.
The buyer's solicitor will review the draft contract and supporting paperwork provided by us, undertake searches on the property, and raise enquiries with us on the documentation. If the buyer is getting a mortgage to fund the purchase, the buyer's solicitor will also need to satisfy any requirements of the buyer's lender.
We will reply to the buyer's solicitor's enquiries on your behalf (after taking your instructions) and once the buyer is satisfied with our responses (and any requirements imposed by the buyer's lender have been met), the parties can then proceed to exchange of contracts.
On exchange of contracts, the buyer will pay a deposit to us and the completion date will be fixed.
On completion, the buyer will pay the balance of the purchase price to us. With these funds, we will pay any sum required to redeem your mortgage to your lender and then send the balance of the sale proceeds to you (less any costs such as your agent's fees, which we can arrange to pay on your behalf).
Once the sale has completed, the buyer's solicitor will submit an application to the Land Registry to register the buyer as the owner of the property.
What Documents Should I Provide to my Solicitor?
There are a number of documents that you will need to provide when selling your commercial property, including the following:
Replies to Commercial Property Standard Enquiries (CPSEs). CPSEs are a set of standard questions, which sellers are asked to provide answers to when they sell their commercial property. It is important that the CPSEs are answered accurately, as a buyer is entitled to rely on the responses, and if there is an incorrect reply, the buyer could sue the seller for misrepresentation.
Planning and Building Regulations Documentation. If you have copies of any planning permissions or certificates of lawful use relating to the property, these should be provided to the buyer. In addition, any building regulations certificates should also be included.
Asbestos Survey. If the property is of a certain age, you are legally required to check for the presence of asbestos, and to produce an ongoing management plan. This should be provided to the buyer.
Fire Risk Assessment. If you are responsible for a commercial property, you should undertake a fire risk assessment and this should be provided to the buyer.
Energy Performance Certificate. Usually the agent will provide an EPC to the buyer as part of the marketing process. However, it is useful to supply us with a copy of the EPC, which we can pass on to the buyer's solicitor.
Any other documentation relevant to the property, for example:

Air conditioning maintenance records
Health and safety file
Electrical and/or gas test certificates
Details of business rates and any other costs the buyer would be liable for as owner of the property

To avoid delays in the sale transaction, it is important that this documentation is provided to the buyer as soon as possible. Whilst the above list sets out common items required by a buyer, there may also be other documentation required, which is relevant to a particular property transaction.

This article is intended as a guide to the process of selling your commercial property. Many of the points would also apply if you are granting a new commercial lease of the property. Should you require assistance with a property transaction, please do not hesitate to contact our Real Estate department who will be happy to help. Either visit https://www.herrington-carmichael.com/contact/, email your query to realestate@herrington-carmichael.com or call 01276 686222.

This reflects the law at the date of publication and is written as a general guide. It does not contain definitive legal advice, which should be sought as appropriate in relation to a particular matter.
Daniel York
Partner, Property Law
Sign up
Enter your email address for legal updates on Property & Construction Law.
Award winning legal advice
We are solicitors in Camberley, Wokingham and London. In 2019, Herrington Carmichael won 'Property Law Firm of the Year' at the Thames Valley Business Magazines Property Awards, 'Best Medium Sized Business' at the Surrey Heath Business Awards and we were named IR Global's 'Member of the Year'. We are ranked as a Leading Firm 2022 by Legal 500 and Alistair McArthur is ranked in Chambers 2021.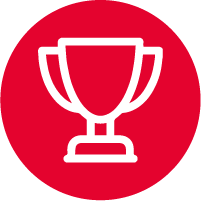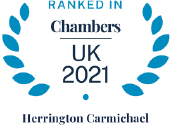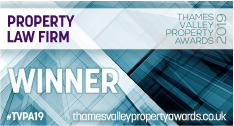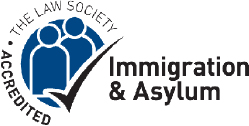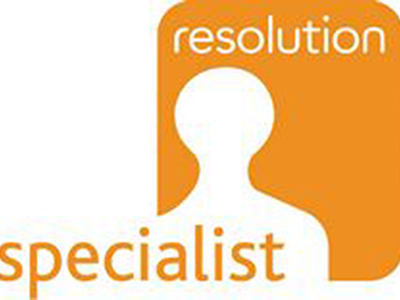 Camberley
Building 2  Watchmoor Park, Riverside Way, Camberley, Surrey  GU15 3YL
+44 (0)1276 686 222
Ascot (Appointment only)
102, Berkshire House, 39-51 High Street, Ascot, Berkshire SL5 7HY
+44 (0)1344 623388
London (Appointment only)
60 St Martins Lane, Covent Garden, London WC2N 4JS
+44 (0)203 326 0317
Wokingham (Appointment only)
4 The Courtyard, Denmark Street, Wokingham, Berkshire RG40 2AZ
+44 (0)118 977 4045
Our Services
Corporate Lawyers
Commercial Lawyers
Commercial Property Lawyers
Conveyancing Solicitors
Dispute Resolution Lawyers
Divorce & Family Lawyers
Employment Lawyers
Immigration Law Services
Private Wealth & Inheritance Lawyers
Startups & New Business Lawyers
© 2022 Herrington Carmichael LLP. Registered in England and Wales company number OC322293.
Herrington Carmichael is authorised and regulated by the Solicitors Regulation Authority with registration number 446245.
Privacy Policy   |   Legal Notices, T&Cs, Complaints Resolution   |   Cookies 
Client Feedback   |  Diversity Data