Alistair McArthur
Partner, Head of Employment Law
Areas of responsibility
Alistair is an experienced employment lawyer with particular expertise in advising on and dealing with recruitment practices, terms and conditions of employment, discrimination and harassment, termination of contracts and dismissals, the enforcement of post-termination obligations, transfer of undertakings on acquisition and disposal of businesses, restructuring and redundancies.
With a history of acting for banks, financial institutions, manufacturers, retailers as well as companies in the hospitality, logistics and technology sectors, Alistair is accomplished at providing commercial and pragmatic advice to leading blue chip organisations.
Alistair is commercially astute, with an aptitude for negotiation. He takes on work with enthusiasm and a desire to succeed in all matters. This is, however, with the care to ensure he understands his client's aims and problems at the outset so that strategies can be developed to obtain the best outcome possible.
Alistair is responsible for leading the Employment Department as it continues to provide high quality and effective advice and assistance to both employers and employees alike.
Key projects
Alistair helped achieve a positive result for a group of former employees of the London arm of what was King & Wood Mallesons. The 288 claimants in this case were bold to take on a claim like this and they have been very successful. 

King & Wood Mallesons failed to carry out a necessary legal process to consult with staff before redundancies were made, and we were confident that the former employees had a strong case for compensation through the Employment Tribunal.
Quotes
Practice head Alistair McArthur is widely lauded, with reviewers recommending him as an 'exceptionally bright and discerning lawyer', 'commercially savvy and decisive', 'always making himself available' and 'possessing strong business acumen'. – Legal 500 2019
Alistair has been recognised by both Legal 500 and Chambers and Partners for a number of years. In the 2016 edition of Legal 500, Alistair is recognised as being an:
"extremely professional and knowledgeable solicitor' with 'sound business acumen and a no-nonsense approach'"
With "notable expertise in post-termination enforcement obligations"
Alistair is a "Recognised Practitioner" in the 2017 edition of Chambers and Partners.
Previous quotes from Chambers and Partners include: 
Alistair McArthur of Herrington Carmichael is "very business-focused" and provides "advice that is very tailored and commercial in approach
Chambers UK Guide 2018
"I have had the pleasure of working with Alistair McArthur for several years.  During my time at Convergence, Alistair and his team have assisted us with different employment matters including, TUPE and restructures. I have always been pleased with the approach taken by Alistair and Robert Frampton, in all of the advice provided." –  Philippa Wright, Head of People, Convergence Group
"I am delighted to recommend Alistair and the employment team at Herrington Carmichael. As a business we have had a variety of complex employment related matters in recent times. Alistair and Robert are always able to provide advice and guidance on the legal considerations and commercial practicalities of the situations we are faced with." – Vicky Beckwith, Head of HR, Bovis Homes Limited
"I am always pleased with the support and assistance provided by Alistair and Katie, and the employment team at Herrington Carmichael. I rely on Herrington Carmichael to be readily available to give advice relevant to our issue and our business." – Sue Ruston, Head of HR, Courtiers Investment Services
"We have had a close working relationship with the employment team at Herrington Carmichael for a number of years. This relationship has seen Herrington Carmichael assist many of our clients with a variety of matters as well as supporting our own business. As always, it is a pleasure to work with Alistair, Katie and the rest of the team at Herrington Carmichael." – Sally-Ann Hall-Jones, CEO, RealityHR
"Alistair and his team at Herrington Carmichael continue to provide us with the highest level of support on the various employment law issues which have arisen. I would highly recommend them and the services that they provide." –  Philip Gater, Head of Human Resources, Crediton Dairy Limited
"Alistair and the Employment Team at Herrington Carmichael assist us with a variety of matters. I have been very impressed with the legal advice and awareness of commercial practicalities with everything they have assisted us with. We have used other departments at Herrington Carmichael in the past and the service across the firm has been fantastic." – Vikki Neale, HR Manager, nDreams Limited
"I am pleased to recommend the services of Herrington Carmichael, Alistair McArthur and Robert Frampton.  I have worked with Alistair for several years and have continued to work with him at Convergence.  The employment team at Herrington Carmichael provide quick, responsive assistance exactly when we need it.  I have confidence and assurance that the advice provided is right for our business." – Franki Hale, People and Culture Director, Convergence Group
"Alistair is always on hand to give practical, commercial advice on the various employment queries we have. Support is always provided in an effective commercial manner and with a smile." – Jennifer Hunt, Group HR Director, Tech 21 Limited
"Elite has instructed Herrington Carmichael for a few years now and have always been very happy with the service provided. Alistair and his team are always available to provide practical and commercial advice as to how to deal with any problems which arise." – Scott Huntley, Director of Support Services, Elite Security Group
Interests and Hobbies
Outside of work Alistair is married with three young children.
Partner, Head of Employment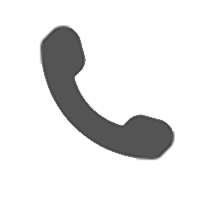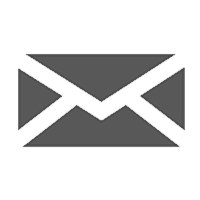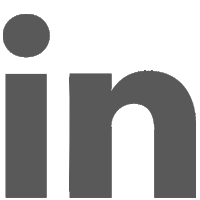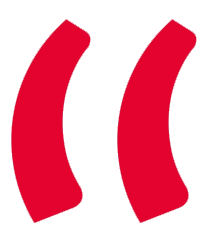 Alistair McArthur of Herrington Carmichael is "very business-focused" and provides "advice that is very tailored and commercial in approach.
Chambers UK Guide 2018

© 2019 Herrington Carmichael LLP. Registered in England and Wales company number OC322293.
Herrington Carmichael LLP is authorised and regulated by the Solicitors Regulation Authority.
Privacy   |   Terms and Conditions   |   Cookies   |   Client Feedback