NSIA: impact on intra-group reorganisations
A new law means that you might need to tell the government about acquisitions and investments which could threaten the UK's national security. The National Security and Investments Act ("NSIA") came into force on 4 January 2022 and is already shaking up M&A transactions. Surprisingly, the new law also means that internal reorganisation and corporate restructurings may need the government's consent.
Where a UK business (or an overseas business supplying to the UK), which operates in one of the government's 17 identified key sectors is planning an internal reorganisation, this must be notified to the UK government in many circumstances. If the reorganisation involves the acquisition of more than 25% shares in a company operating within a key sector, it will be necessary to submit a mandatory notification to the government and wait for approval before completing the transaction.
The policies behind the NSIA were to enable the government to scrutinise and intervene in takeovers and mergers to protect national security. An internal reorganisation rarely involve third party investors or buyers and beneficial ownership remains with the same shareholders, yet they are still be caught by the rules – which is surprising! There is also no lower limit, as the rules apply regardless of the size, market share or turnover of the companies involved.
Some examples of where the rules will need to be considered include:
Transfer of a subsidiary: two companies are part of the same corporate group (share the same ultimate owner). Company 1 holds shares in a subsidiary company which trades in one of the 17 key sectors. Company 1 transfers the shares in the subsidiary company to Company 2. All three companies remain within the same corporate group.
New holding company: the shares in a company which trades in a key sector are acquired by a new holding company.
Demerger: a company trades in one of the key sectors and undergoes a demerger to separate out two parts of its business. As part of the transaction, the two parts of the business are moved into separate corporate groups. The ultimate ownership of each group remains the same.
Asset sale: a company that trades in a key sector transfers some of its assets to another company within its corporate group. As this is an acquisition of assets and not shares, notification is voluntary rather than mandatory.
The new rules should always be considered if your business operates within one of the key sectors listed below, as the penalties for completing a transaction subject to mandatory notification without obtaining prior approval can be serious. These include the transaction being void, fines of up to the higher of £10 million and % of total worldwide turnover and even criminal sanctions for directors.
17 key sectors:
Advanced Materials
Advanced Robotics
Artificial Intelligence
Civil Nuclear
Communications
Computing Hardware
Critical Suppliers to Government
Cryptographic Authentication
Data Infrastructure
Defence
Energy
Military and Dual-Use
Quantum Technologies
Satellite and Space Technologies
Suppliers to the Emergency Services
Synthetic Biology
Transport
Even if your business sits outside of the 17 key sectors, there are other circumstances where voluntary notifications may be desirable. We would always recommend you undertake an initial assessment of a transaction as early on as possible. For a more detailed overview of how the approval process works, see our previous article, here:
NSIA: New approval process for investors buying UK assets
Buying an asset that is considered a risk to UK national security now needs to follow an approval process which investors are taking notice of as they understand the impact this can have to their transactions.
This reflects the law at the date of publication and is written as a general guide. It does not contain definitive legal advice, which should be sought as appropriate in relation to your own particular matter before action is taken.
Matthew Lea
Legal Director, Corporate and Commercial Law
Emma Roper
Solicitor, Corporate and Commercial
This podcast will help businesses to avoid filing mistakes that can be costly further down the line and have a negative impact on the company.
read more
PODCASTS
The Legal Room UK Podcast features a diverse range of specialists offering expertise on a variety of topics.
You can Subscribe on whatever podcast platform you use.
Michelle Lamberth - Corporate Governance specialist, sheds some light on the importance of accurately filing new share allotments, and share changes...
This month's episode will be an overview of sponsor licences. We will be looking at how businesses hire non-UK nationals, the process of obtaining a...
Michelle Lamberth - Corporate Governance specialist, explains how transferring company shares is not as simple as you may think, and the processes...
Award winning legal advice
We are solicitors in Camberley, Wokingham and London. In 2019, Herrington Carmichael won 'Property Law Firm of the Year' at the Thames Valley Business Magazines Property Awards, 'Best Medium Sized Business' at the Surrey Heath Business Awards and we were named IR Global's 'Member of the Year'. We are ranked as a Leading Firm 2023 by Legal 500 and Alistair McArthur is ranked in Chambers 2022.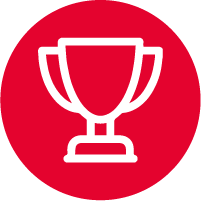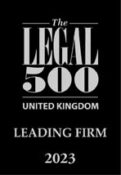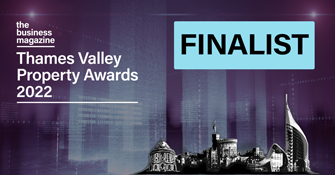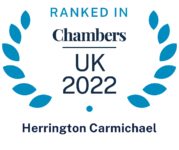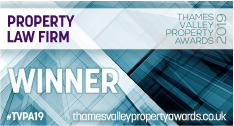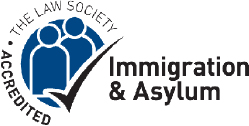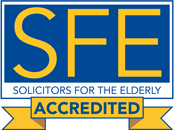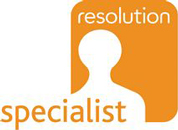 Camberley
Building 2  Watchmoor Park, Riverside Way, Camberley, Surrey  GU15 3YL
+44 (0)1276 686 222
Reading (Appointment only)
The Abbey, Abbey Gardens, Abbey Street, Reading RG1 3BA
+44 (0)1276 686 222
Ascot (Appointment only)
102, Berkshire House, 39-51 High Street, Ascot, Berkshire SL5 7HY
+44 (0)1344 623388
London (Appointment only)
60 St Martins Lane, Covent Garden, London WC2N 4JS
+44 (0)203 326 0317
Wokingham (Appointment only)
The Workstation Wokingham, Markham House, 20 Broad Street, Wokingham, RG40 1AH