Welcome clarity given on claims for discrimination on the grounds of marital status
Marriage and civil partnerships are one of the nine protected characteristics listed under the Equality Act 2010, albeit less utilised that some of the wider known characteristics such as race, age, disability and sex.
It is unlawful for an employer to discriminate an employee directly or treat them less favourably because that employee is married or in a civil partnership.
In order to succeed in a claim for direct discrimination on the grounds of marriage or civil partnership status, an employee would need to show that the employer has treated them less favourably in comparison to how the employer treats or would treat others who were not married or in a civil partnership.
The employee bringing the claim must be married or in a civil partnership. In addition, that employee must be less favourably treated because of their marriage or civil partnership.
Until the recent case of Ellis v Bacon and another [2022] EAT 188 we had some conflicting decisions as to whether a claim could succeed in circumstances where the treatment complained of was not because the individual was married per se, but that they were married to a particular person.
Discrimination on the grounds of marriage to a particular person
In Dunn v Institute of Cemetery and Crematorium Management (UKEAT/0531/10) ("Dunn"), Mrs Dunn claimed constructive dismissal and direct discrimination arguing that the employer treated her less favourably because she was married to Mr Dunn. The Employment Appeal Tribunal (EAT) acknowledged, applying the "comparator" criteria that Mrs Dunn might have been discriminated in the same way if was not married and just in a close relationship with Mr Dunn, technically failing that requirement. However, the EAT did not allow that to defeat her claim, concluding that Mrs Dunn was discriminated as she was less favourable treated because of her close relationship with Mr Dunn, that relationship being the marriage.
The above decision was followed by another decision of the EAT in Hawkins v Atex Group Ltd and others [2012] IRLR 807 ("Hawkins"). In that case, the EAT struck out Mrs Hawkins's claim of direct discrimination against her employer. The EAT concluded that the test is whether Mrs Hawkins was less favourably treated because she was married. The EAT explained that the comparator here would be someone in similar circumstances as Mrs Hawkins, i.e., someone who is not married but in relationship with Mr Hawkins that is akin to marriage. This means Mrs Hawkins had to show that a person in a marriage-like relationship with Mr Hawkins, would not have been treated in the same as her.  Since Mrs Hawkins could not establish this, she lost her claim.
Current position
These decisions were then revisited very recently in Ellis v Bacon and another [2022] EAT 188 ("Ellis"). The case facts were similar to that of Hawkins, where Mrs Bacon claimed direct discrimination because of her (failed) marriage to Mr Bacon. The EAT, quoting the test applied in Hawkins, said the test to be applied is whether the less favourable treatment of Mrs Bacon was because of the reason that she was married rather than being married to a particular person, in this case, Mr Bacon. The EAT also provided clarification on who the correct comparator would in such a situation, confirming that this would be a person who is not married but in a relationship that equates to marriage with Mr Bacon. Mrs Bacon, similar to Mrs Hawkins above, failed to establish that such a comparator would not have been treated less favourably than her and, therefore, the EAT allowed the appeal against the original tribunal decision which had upheld her claim.
When deciding this case, the EAT was critical of the extension of the law and the wider protection afforded in Dunn, stressing the importance of keeping the test narrow in marriage discrimination to afford protection, as originally intended, to people who are discriminated against because they are either married or in a civil partnership. As such, the decision in Dunn should not be relied upon in future cases. The EAT acknowledged the less favourable treatment that Mrs Bacon was subjected to, as presented to the Tribunal in the first instance, but the EAT could not uphold the Tribunal's decision that this was on the ground of her marital status when applying the law.
For further information on Marital Discrimination, please contact our Employment Team on 01276 854663 or employment@herrington-carmichael.com.
This reflects the law and market position at the date of publication and is written as a general guide. It does not contain definitive legal advice, which should be sought in relation to a specific matter.
Government Announcements: Menopause in the Workplace and Fire and Rehire Practices ...
read more
All in a Day's Work: Employment Podcast Series
Our Employment team bring you a monthly podcast covering all aspects of Employment law for businesses and individuals. You can browse our podcasts below…
The episode will focus on what discretionary benefits employers can offer and how those benefits can sometime become contractual entitlements.
We will be looking at why Christmas can be such a difficult period for employers and why Christmas parties in particular can be so tricky
This month's episode will be an overview of sponsor licences and the process of obtaining a sponsor licence for businesses.
Award winning legal advice
We are solicitors in Camberley, Wokingham and London. In 2019, Herrington Carmichael won 'Property Law Firm of the Year' at the Thames Valley Business Magazines Property Awards, 'Best Medium Sized Business' at the Surrey Heath Business Awards and we were named IR Global's 'Member of the Year'. We are ranked as a Leading Firm 2023 by Legal 500 and Alistair McArthur is ranked in Chambers 2022.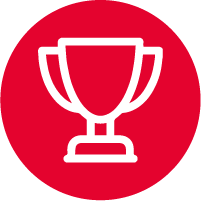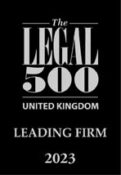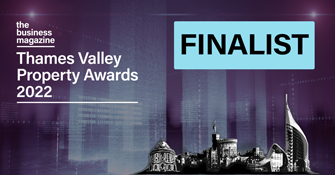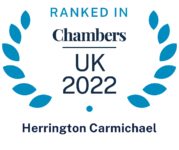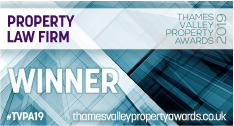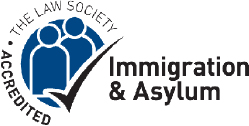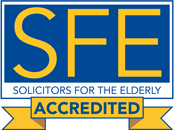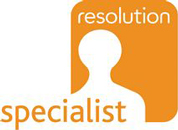 Camberley
Building 2  Watchmoor Park, Riverside Way, Camberley, Surrey  GU15 3YL
+44 (0)1276 686 222
Reading (Appointment only)
The Abbey, Abbey Gardens, Abbey Street, Reading RG1 3BA
+44 (0)1276 686 222
Ascot (Appointment only)
102, Berkshire House, 39-51 High Street, Ascot, Berkshire SL5 7HY
+44 (0)1344 623388
London (Appointment only)
60 St Martins Lane, Covent Garden, London WC2N 4JS
+44 (0)203 326 0317
Wokingham (Appointment only)
The Workstation Wokingham, Markham House, 20 Broad Street, Wokingham, RG40 1AH