Is Japanese Knotweed 'Knot' so bad anymore?
Are you buying or selling a property affected by Japanese knotweed? Or perhaps you have bought a house that since discovered Japanese knotweed?
What is Japanese Knotweed?
Japanese Knotweed was introduced into the UK by the Victorians, as an ornamental plant. However, it has long been considered as a highly invasive, non-native species. It is also incredibly hard to eradicate.
Japanese Knotweed can grow up to 10cm per day. This extreme growth rate allows the plant to cause damage to building structures and substructures by targeting weak points, such as cracks in the walls, and attempting to grow through them.
Japanese Knotweed has therefore posed a real issue for buyers, sellers and owners of property. Its presence has significantly affected the value of some property and consequently the owner's ability to sell, mortgage or insure it. Currently, if Japanese knotweed is found within 7 metres of a property, it should be reported to prospective purchasers' and their lenders, who in turn may refuse to lend, causing the sale and purchase chain to collapse. There are an estimated 1.45 million properties in the UK, affected by Japanese Knotweed.
Japanese Knotweed Laws
Did you know that The Wildlife and Countryside Act 1981 makes it an offence to "plant or otherwise cause Japanese knotweed to grow in the wild"? Furthermore, the Environmental Protection Act 1990 stipulates that soil or plant material contaminated with Japanese knotweed is classified as "controlled waste" and must be disposed of at licensed landfill sites.
Japanese Knotweed – the new guidance
RICS (The Royal Institution of Chartered Surveyors) have been working alongside the Department for Environment, Food and Rural Affairs (DEFRA) and others, to re-evaluate the stance taken by professionals within the property industry.
Japanese knotweed places an excessive burden on the UK housing market, creating fear and nervousness amongst buyers, sellers and lenders. RICS has stated this fear has led parties to residential property transactions to become "unduly risk averse". Currently, "reality does not mirror common public perception".
New draft guidance was issued by RICS for consultation at the end of June 2021 and the consultation period ended on 3 August 2021. The draft guidance can be found on the RICS website and the final version is intended to be issued later this year.
The new guidance is expected to be fairly optimistic about the presence of Japanese knotweed. The emphasis now appears to be control rather than eradication.
The draft guidance confirms that while the plant is capable of causing damage, there is little chance of it damaging structurally sound buildings. RICS have also suggested reducing the distance at which knotweed could have an influence on a property. A surveyor/valuer will now only be required to report knotweed if it is 3m or closer to the property boundary (except when there is a wider infestation which may have implications in the future). This is a very different approach to the well-established 7 metre rule that has been standard practice for many years.
The draft guidance now also shifts the advice that professionals should be giving their clients. Instead of recommending costly excavation of the plant, professionals should now recommend that control and management is the best option for homeowners and purchasers.
The draft guidance is intended to encourage a more balanced approach and reduce the stigma surrounding Japanese knotweed. The new approach may even prevent the disproportionate devaluing of properties, where the plant is present.
RICS does recognise that lenders have their own processes in these transactions, but nevertheless is seeking to provide a framework that they hope lenders will consider when making decisions on knotweed-related mortgages.
What should I do if I discover Japanese knotweed?
This latest guidance is being welcomed by professionals, within the property industry. However, if you identify or suspect Japanese knotweed is present at one of your properties, we recommend you seek advice from specialists on how to manage the plant.
You should also seek legal advice. Unfortunately, property disputes are common when a party refuses to treat or inadequately treats the rapidly growing plant. You may also have claims against professionals such as, surveyors who fail to identify Japanese knotweed and report it.
Japanese Knotweed Dispute Solicitors
If you require any advice, please do not hesitate to contact us at Herrington Carmichael LLP, we have one of the largest property law teams in the south, alongside dedicated dispute resolution solicitors who have experience in dealing with Japanese knotweed disputes.
This reflects the law at the date of publication and is written as a general guide. It does not contain definitive legal advice, which should be sought as appropriate in relation to a particular matter.
Harriet Greener
Solicitor, Dispute Resolution
Contact us
Request a video call, phone call or a meeting in person with one of our dispute resolution experts...
Latest Insights - sign up to our Emailers
Our Emailers will bring you the latest news and insights from our legal teams as we look at the key talking points in life and in law.
Our insights will include articles, podcast discussion and information about our events and services.
You can sign up to as many as you wish and you can opt out at any time.
2021 saw a hectic 12 months for the housing market. Demand for moving home soared with buyers...
read more
Award winning legal advice
We are solicitors in Camberley, Wokingham and London. In 2019, Herrington Carmichael won 'Property Law Firm of the Year' at the Thames Valley Business Magazines Property Awards, 'Best Medium Sized Business' at the Surrey Heath Business Awards and we were named IR Global's 'Member of the Year'. We are ranked as a Leading Firm 2022 by Legal 500 and Alistair McArthur is ranked in Chambers 2021.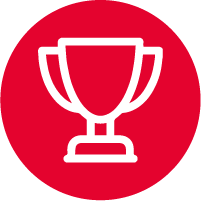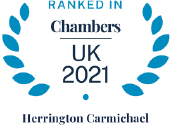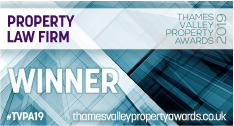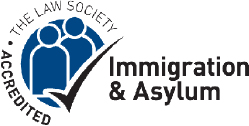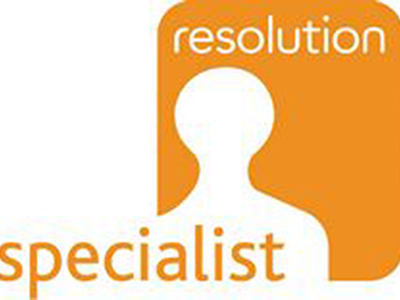 Camberley
Building 2  Watchmoor Park, Riverside Way, Camberley, Surrey  GU15 3YL
+44 (0)1276 686 222
Ascot (Appointment only)
102, Berkshire House, 39-51 High Street, Ascot, Berkshire SL5 7HY
+44 (0)1344 623388
London (Appointment only)
60 St Martins Lane, Covent Garden, London WC2N 4JS
+44 (0)203 326 0317
Wokingham (Appointment only)
4 The Courtyard, Denmark Street, Wokingham, Berkshire RG40 2AZ
+44 (0)118 977 4045
Our Services
Corporate Lawyers
Commercial Lawyers
Commercial Property Lawyers
Conveyancing Solicitors
Dispute Resolution Lawyers
Divorce & Family Lawyers
Employment Lawyers
Immigration Law Services
Private Wealth & Inheritance Lawyers
Startups & New Business Lawyers
© 2022 Herrington Carmichael LLP. Registered in England and Wales company number OC322293.
Herrington Carmichael LLP is authorised and regulated by the Solicitors Regulation Authority.
Privacy Policy   |   Legal Notices, T&Cs, Complaints Resolution   |   Cookies 
Client Feedback   |  Diversity Data