Imposing contractual hours and Indirect Discrimination
Balancing childcare responsibilities and work can be a challenge and the pandemic has added complications with the closure of schools and ongoing rules around self-isolation. During the peak of Covid-19, many organisations gave parents greater flexibility to work hours around their caring responsibilities. Now that restrictions are lifting, the reality is that many organisations will be looking to formalise working arrangements and get some structure back. Many employers have looked at amending contractual working hours to allow flexibility within the workforce but can imposing new contractual hours on employees with caring responsibilities give rise to a claim?
Last month, the Employment Appeal Tribunal made two key rulings in favour of working mothers in the case of Dobson v North Cumbria Integrated Care NHS Foundation Trust and Hughes v Progressive Support Limited. Both provide useful reminders that employers should exercise caution when seeking to change or impose new contractual working hours.
Case Summaries
In the case of Dobson, the Claimant was a community nurse and a mother of three children, two of whom were disabled. Her employer sought to introduce a flexible working system which required all community nurses to work weekend shifts. The Claimant told her employer this would not be possible due to her childcare responsibilities and refused to work the new hours and as a result, she was dismissed. The Claimant bought a claim against her employer for unfair dismissal and indirect sex discrimination. The Employment Tribunal initially dismissed both claims and the Claimant appealed.
The Employment Appeal Tribunal said that the Employment Tribunal had erred by not considering that women may not be as flexible to work the same shifts as men due to childcare responsibilities. Even if it may be possible for a woman to comply with the hours, there may be a disadvantage in requiring her to do so.
In the case of Hughes, the Claimant had returned from maternity leave and had agreed a minimum number of hours around her childcare responsibilities. Her employer later withdrew the arrangement and allocated new hours according to their service needs, which did not take in to account the Claimant's childcare responsibilities. As a result, the Claimant was unable to work as many hours as before, she was not penalised for not working the allocated hours but did lose out financially. Again, the Employment Tribunal dismissed the claim for indirect sex discrimination but, on appeal, the Employment Appeal Tribunal ruled that requiring employees to work certain hours irrespective of childcare needs will amount to a provision, criterion or practice ('PCP'), even if they are not penalised for not working those hours. It was said that the Employment Tribunal had not properly considered the financial impact on the Claimant.
Both cases have been referred back to the Employment Tribunal for further consideration on the claims.
What does this mean for employers?
We are seeing a significant increase in clients wanting to increase flexibility within their workforce. However, these two cases are important reminders that caution should be exercised when implementing new working arrangements. Before imposing new working arrangements, genuine thought must be given to those who may be placed at a disadvantage because of it, including working mothers, as these arrangements could amount to a provision, criterion or practice.
However, just because an individual is placed at a disadvantage does not mean that it will give rise to an automatic claim. If the provision, criterion or practice being imposed is furthering a legitimate aim, and it is proportionate, you may be able to argue a defence to any potential discrimination claims. It is always advisable to seek legal advice to mitigate any potential claims.
This reflects the law at the date of publication and is written as a general guide. It does not contain definitive legal advice, which should be sough as appropriate in relation to a particular matter.
Darren Smith
Partner, Employment Law
Sign up
Enter your email address for legal updates on Employment & Immigration Law.
Employment Management Training Sessions
Latest Insights - sign up to our Emailers
Our Emailers will bring you the latest news and insights from our legal teams as we look at the key talking points in life and in law.
Our insights will include articles, podcast discussion and information about our events and services.
You can sign up to as many as you wish and you can opt out at any time.
The Court of Appeal in the recent decision of Kong v Gulf International Bank (UK) Ltd has upheld a...
read more
Award winning legal advice
We are solicitors in Camberley, Wokingham and London. In 2019, Herrington Carmichael won 'Property Law Firm of the Year' at the Thames Valley Business Magazines Property Awards, 'Best Medium Sized Business' at the Surrey Heath Business Awards and we were named IR Global's 'Member of the Year'. We are ranked as a Leading Firm 2022 by Legal 500 and Alistair McArthur is ranked in Chambers 2021.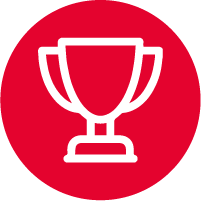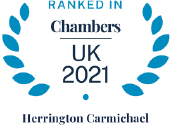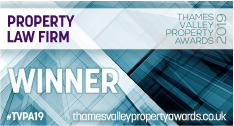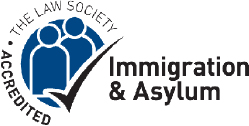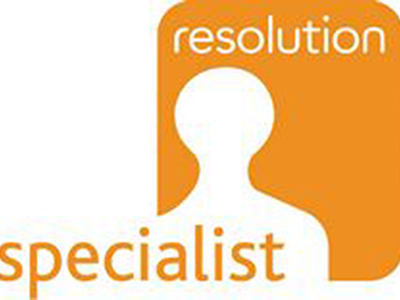 Camberley
Building 2  Watchmoor Park, Riverside Way, Camberley, Surrey  GU15 3YL
+44 (0)1276 686 222
Ascot (Appointment only)
102, Berkshire House, 39-51 High Street, Ascot, Berkshire SL5 7HY
+44 (0)1344 623388
London (Appointment only)
60 St Martins Lane, Covent Garden, London WC2N 4JS
+44 (0)203 326 0317
Wokingham (Appointment only)
4 The Courtyard, Denmark Street, Wokingham, Berkshire RG40 2AZ
+44 (0)118 977 4045
Our Services
Corporate Lawyers
Commercial Lawyers
Commercial Property Lawyers
Conveyancing Solicitors
Dispute Resolution Lawyers
Divorce & Family Lawyers
Employment Lawyers
Immigration Law Services
Private Wealth & Inheritance Lawyers
Startups & New Business Lawyers
© 2022 Herrington Carmichael LLP. Registered in England and Wales company number OC322293.
Herrington Carmichael is authorised and regulated by the Solicitors Regulation Authority with registration number 446245.
Privacy Policy   |   Legal Notices, T&Cs, Complaints Resolution   |   Cookies 
Client Feedback   |  Diversity Data