The future of the M&A market for buyers
As the UK came out of lockdown, we saw an increase in M&A deals. For both investors and companies looking to expand through acquisitions, there are plenty of opportunities out there. The post-COVID-19 M&A market is a buyer's market. Buyers are taking advantage of target businesses which are being forced to sell as a result of weak cashflow or managers looking for a quick exit as a result of the COVID-19 pandemic.
This shift towards a buyer-friendly market means we expect to see deals structured in a different way to the more seller-friendly pre- COVID-19 market. We have considered some of the predicted trends and how buyers can ensure they get the best deal.
• Deal timetable
The ongoing challenges of COVID-19 will limit the ability of the buyer and seller to meet face to face and impact the amount of time that management teams are able to give to the sale process. Parties will need to keep this in mind when setting timetables.
• Valuation / purchase price adjustments
Whilst the impact of the COVID-19 pandemic remains uncertain, it is difficult to value a target company at the time of completion. This is good news for buyers who can benefit from lower valuations of companies that had good trading results prior to the pandemic but have been materially affected by the pandemic.
We anticipate buyers looking to change the structure of the purchase price and payment terms of deals, with a move towards purchase price adjustments:
• Earn-out mechanisms – some of the purchase price is shifted to be paid to the seller in future based on the performance of the target business. These can work to provide comfort for buyers as it reduces their exposure if the target business suffers due to the impact of COVID-19 in the years following completion, there will be no earn out payment due.
• Shares as consideration – some of the consideration is made up of shares issued to the sellers in the buyer's group. This is an attractive mechanism for buyers as it helps protect their cash reserves. It may also be attractive for sellers who want to participate in the future growth of the target.
• Completion accounts mechanism – price is determined post-completion by reference to accounts made up to the completion date so that the risk passes to the buyer from the completion date. These are more buyer-friendly than the alternative locked-box mechanisms which determine the purchase price from accounts drawn up to a date prior to completion and pass risk to the buyer at that earlier date.
We expect the purchase price to be a highly negotiated issue going forward – sellers will be looking to protect their earn-out or deferred consideration in the event that the buyer suffers liquidity problems down the line. There are a number of protections sellers can look to put in place, including charges, deposits in escrow accounts or insurance.
• Due diligence
Due diligence is an important part of the M&A process for buyers, as it enables them to identify legal and financial risks with the target company prior to completion. We are seeing buyers undertake increased due diligence in certain areas as a result of the pandemic. In particular, buyers are focusing on employment matters, including redundancies and the Government's Furlough scheme. There is a focus on reviewing a target's commercial contracts to assess any force majeure clauses and the target's right to terminate.
• Warranties and indemnities / W&I insurance
In addition to increased due diligence, we have a move towards more tailored warranties and indemnities in SPAs. Buyers require protection against any issues that arise in future as a result of the target's activity during the pandemic, including the risk of prosecution or claw-back if the government's Furlough scheme or financial grants have not been properly complied with. We are seeing specific COVID-19 related warranties in relation to:
– Redundancies and use of the Furlough scheme as a result of COVID-19
– Status of employees e.g. whether there are any employees self-isolating or on sick leave due to COVID-19 related illness
– Use of government grants such as CBILS and Future Fund
– Exercise of force majeure and termination rights in commercial contracts
– Health and safety e.g. social distancing on site
– IT and security matters as a result of home-working
As a result of increased reliance on warranties and indemnities by buyers, it is likely that sellers will be seeking the protection of warranty and indemnity (W&I) insurance at the start of the transaction. Insurers are likely to increase the premiums for these policies and attempt to exclude COVID-19 related risks from the cover.
• MAC clauses
If there is to be a period of time between exchange and completion, we would always recommend buyers to seek a material adverse change (MAC) clause in the SPA. MAC clauses enable the buyer to walk away from the transaction prior to completion if an event occurs that is detrimental to the target in the period between exchange and completion. The drafting of MAC clauses is usually such that only very specific events are covered (e.g. the loss of key employees). Whether or not COVID-19 impacts will fall within a generic MAC clause is something which is likely to be heavily negotiated between buyer and seller.
How can we help?
This article has looked at some of the changes to the M&A market as a result of COVID-19. We regularly advise businesses throughout the acquisition process. If you are looking to acquire, contact our experienced corporate solicitors for tailored legal advice.
Please contact Yavan Brar on 01189 899713, Matthew Lea on 01189 898155 or Chris Gemson on 01276 854669.
This article reflects the law at the date of publication and is written as a general guide. It does not contain definitive legal advice, which should be sought as appropriate in relation to a particular matter.
FREE: Legal Insights and Event News 
Keep you, your family and / or business up to date on how the law affects you, by subscribing to one of our legal insights.

Subscribe for free Legal Insights
& Event updates
Receive the latest legal developments and professional advice to keep your family and business safe.
You may have seen in the news that new laws have been introduced...
Award winning legal advice
We are solicitors in Camberley, Wokingham and London. In 2019, Herrington Carmichael won 'Property Law Firm of the Year' at the Thames Valley Business Magazines Property Awards, 'Best Medium Sized Business' at the Surrey Heath Business Awards and we were named IR Global's 'Member of the Year'. We are ranked as a Leading Firm 2020 by Legal 500 and Alistair McArthur is ranked in Chambers 2020.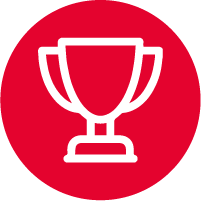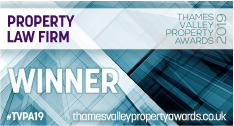 #TVPA19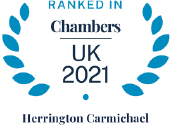 Chambers UK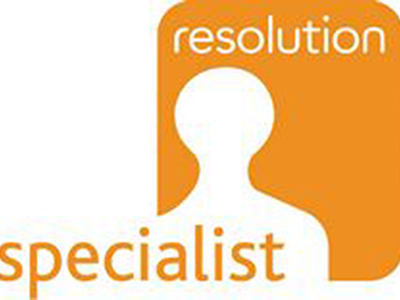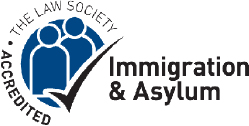 London
60 St Martins Lane, Covent Garden, London WC2N 4JS 
Camberley
Building 2  Watchmoor Park, Riverside Way, Camberley, Surrey  GU15 3YL
Wokingham (Appointment only)
4 The Courtyard, Denmark Street, Wokingham, Berkshire RG40 2AZ