Regulatory & Compliance Lawyers
Our expert advisors are able to assist with a wide range of regulatory and compliance matters.
An increasing number of businesses are now faced with operating in highly regulated environments. Beyond those businesses operating with or engaging with sectors that would traditionally have been considered regulated.
As well as Data Protection, Consumer Law and Competition law  matters, our expert advisors are able to  assist with a wide range of regulatory and compliance matters, including financial services, international sanctions and industry sector product marketing and sale legislation, including pharmaceuticals and cosmetics legislation.
Corporate Governance & Advisory Services
Corporate Governance requirements are now more complex than ever. Our specialist corporate governance team provides expert advice to in-house company secretarial teams and directors on all aspects of Corporate Governance.
International & Regulated Sectors
International sanctions & industry sector product marketing and sale legislation
We have experience guiding clients through complex situations, as an example, a component manufacturer could find itself having to consider international sanctions legislation if selling to a customer in a territory in respect of which the UK has imposed sanction. 
In addition, our regulatory lawyers have experience advising clients operating in regulated sectors such as cosmetics, healthcare and pharmaceuticals on a wide range of matters including licences and dossiers of Marketing Authorisations and Responsible Person agreements.
Financial Services & FCA Change in Control Support
Financial services:
We have extensive experience advising household names operating in many sectors in the financial services industry, including high street banks, insurance companies, insurance brokers, pre-paid card providers and independent financial advisors.
FCA Change in Control Assistance
If you wish to increase your control in an FCA-regulated firm (outside of the permitted control bands), or acquire control in an FCA-regulated firm, you will need to obtain prior approval from the FCA. If you fail to obtain prior approval, this is a criminal offence under section 191F of FSMA.
To apply for a change in control, you will be required to submit a section 178 notification. These can be completed for companies or for individuals. In some instances, you may be required to submit both. It is a tricky process to navigate, as you must demonstrate to the FCA that the proposed controllers meet the relevant regulatory requirements. To do so, you will likely be required to produce documentation to highlight the skills and experience the individual or company can bring to the role.
Our regulatory team has experience in submitting successful change in control applications and are able to act as the contact with the FCA, so we can ensure that if there are any follow up questions, these are answered carefully and promptly.
The FCA is currently experiencing long delays in processing change in control applications, and as such, it is more important than ever to make sure that your application is deemed to be 'complete' first time around.
We can assist in every step of the process, including the preparation of supporting documents and the submission to the FCA.
Health and Social Care Services (CQC)
If you are an individual or a corporation carrying out a regulated activity involving or in connection with provision of health or social care services, then you must register with the Care Quality Commission (CQC) unless an exemption applies. If you are a care home provider looking for CQC advice or help with making a CQC application, our team of solicitors can help you with:
Evaluating and advising on whether the care service that you provide falls under the requirements for CQC registration
Providing CQC advice and carrying out CQC Due Diligence checks in support of your acquisition of care homes
Reviewing and flagging non-compliance of CQC requirements to support your commercial decisions and reduce risks
Preparing & submitting relevant CQC new provider applications and CQC registered manager applications, and dealing with following correspondence (including Notice of Proposal to vary or remove conditions of registration) by the Care Quality Commission
Advising on Warning Notice or Letter of Intent issued by the Commission for non-compliance or breach of regulations requiring urgent action and communicating with the Commission on your behalf.
Our experience
Our team has many years of experience working with a variety of different types of businesses across a range of sectors.
Regulatory & Compliance Experience
Advising on and managing the legal aspects of a project to create and roll out a white labelled insurance product across 12 countries in EMEIA and attainment of appropriate regulatory status in each country, to include drafting Financial Conduct Authority application forms and advising on associated policies and procedures.

Advising prospective 'approved persons' of businesses authorised by the Financial Conduct Authority of the implications of becoming so approved.

Drafting insurance policy for new product being launched by household name insurance company.

Advising an insurance broker in relation to Consumer Credit Act implications of offering payment of premium in monthly instalments.

Drafting, negotiating and advising on savings agreement under which £4 billion worth of savings were invested (white labelled savings product).

Advising on what was at the time the UK's largest ever transfer of home insurance business and simultaneous negotiations with 10 insurers.

Drafting and negotiating terms of business agreements with various acquisitions and immediate AIM placings.

Advising a start-up company in the financial services sector recovering sums for clients under Consumer Credit Act, to include setting up systems and processes.

Advice as to minimum capital requirements.

Herrington Carmichael LLP's regulatory team advised the stakeholders of a large Norway based investment fund in connection with its buyout of the majority shareholder in the UK based, FCA authorised firm in which it held a minority position.

The team provided strategic advice on the complex FCA change in control applications and a related SMF approval for a first time SMF role holder, and prepared the associated application documents including drafting regulatory business plan, advising on regulatory references and competency assessment.

The SMF application was approved in 3 weeks and the change in control applications were approved in 8 weeks, both with minimal FCA questions.
Extensive Financial Services Experience
We have advised clients operating in the financial services sector at every stage of their corporate life, from:
drafting and advising on Financial Conduct Authority applications,
associated policies and procedures for businesses just starting out in the financial services sector,
assisting long established financial services businesses with their compliance programs and reporting obligations.
Responsible Person Regulation
We have extensive experience in advising on Responsible Person legislation and have drafted agreements in this area, including re–writing contracts as required following Brexit. We have also been involved in extensive negotiations with numerous global brands in relation to contracts regarding Responsible Person services, dealt with importer mandates and advised on the applicability and effect of the Responsible Person legislation generally.
I am starting a new business – does the business need to be authorised by the Financial Conduct Authority (FCA)?
The answer is very fact specific and will depend what your business will be doing.  In order to confirm whether or not FCA authorisation is required, a regulated activities analysis should be performed. This involves mapping the activities of the business against the relevant regulated activities and available exemptions.  The complexity of the regulated activities analysis will vary depending on the nature of the activities to be carried out by the business.
Alternatives to FCA authorisation are potentially available – for example becoming an appointed representative– please see below for more details.
Are there any alternatives to FCA authorisation?
If your business will be undertaking regulated activities, it will need to be authorised or exempt for those activities.  Becoming an appointed representative of a business that is already FCA authorised is one potential alternative to your business becoming FCA authorised itself.  Whether or not the appointed representative route is appropriate would depend on the surrounding circumstances and also the goals of the relevant business – there are pros and cons to becoming an appointed representative for example speed vs cost.
What type of sanctions can the FCA apply if the FCA rules are broken?
The FCA has wide-ranging powers to implement a number of different sanctions ranging from providing guidance, publicising enforcement action, imposing fines, to bringing criminal proceedings against directors personally.  The exact sanction applied would depend on the nature of the breach and the surrounding circumstances.
Can I proceed with a change of control before I obtain approval from the Financial Conduct Authority?
The first stage would be to ascertain whether or not the proposed change in the business ownership and control amounts to a "change of control" for these purposes.  If it does, the starting point is that it is a criminal offence to proceed with the change in control without the FCA's approval.  There are some limited exceptions which could potentially be available depending on the circumstances – a detailed analysis is required on a case-by-case basis.
Contact us
Request a video call, phone call or a meeting in person with one of our team..
New rules have been developed to ensure responsible advertising of alcohol alternatives and to protect consumers from potential harm.
read more
All departments
Agricultural Law
Brexit
Careers
Co Co - Employee Share Schemes
Co Co - Recovery & Insolvency
Co Co - Restructuring
Co Co Corporate Governance
Co Co Corporate lending
Co Co Financial Services
Co Co Franchising
Co Co GDPR
Co Co in-house legal support
Co Co International Contracts
Co Co M&A's
Co Co MBOs & MBIs
Co Co Partnership and LLPs
Co Co Regulatory, Compliance & Competition
Co Co Shareholders Agreements
Co Co Terms and Conditions
Co Co- Intellectual Property
CoCo - Banking and Finance
CoCo - New Businsess
CoCo Competition Law
CoCo Consumer Law
CoCo Data Protection - Marketing
CoCo Data, IT & Technology
Commercial Law
Commercial Property
Construction
Corporate & Commercial
Corporate Law
Debt Recovery
Dispute Resolution
Disputes - Business
Disputes - Declarations of trust
Disputes - Probate and inheritance
Disputes - Professional negligence
Disputes - Restrictive Covenants
Disputes - Shareholders & Partnership
Disputes - Tenants in Residential Property
Disputes - Wills, trusts & probate disputes
Disputes and Small Claims
Disputes Construction
Disputes with Co-owners
Divorce
Employee - Termination
Employer - Termination
Employment
Employment - Business protection
Employment - Collective consultations
Employment - Contracts, services, consultancy
Employment - Employee benefits
Employment - Employee Procedures
Employment - Equality, discrimination and harassment
Employment - Family Friendly Rights
Employment - GDPR and Data Protection
Employment - Post employment obligations
Employment - Redundancy & Reorganisation
Employment - Settlement Agreements
Employment - Tribunal Claims
Employment - TUPE
Employment - Wages, holiday and sick pay
Employment - Workers rights
Employment Tribunal claims
Estate Administration
Expat Legal Services
Family Law
Financial Services
GDPR
Help to Buy
Immigration law
International Legal Services
Key Property Contacts
Land and Property Disputes
Land, development and construction
Lasting Powers of Attorney
Leasehold
Licensing Law
Money, Tax and Inheritance
New Build Conveyancing
Private Wealth and Inheritance
Professional Negligence
Property Finance
Property Law
Residential Property
Residential Property - Completions
Residential Property - Shared Ownership
Trainee Solicitor
Wills, Trusts & Probate
Award winning legal advice
Herrington Carmichael offers legal advice to UK and International businesses as well as individuals and families. Rated as a 'Leading Firm 2024' by the legal directory Legal 500 and listed in The Times 'Best Law Firms 2023 & 2024'. Herrington Carmichael has offices in London, Farnborough, Reading, and Ascot.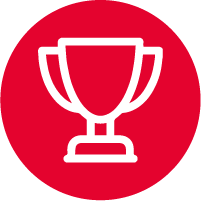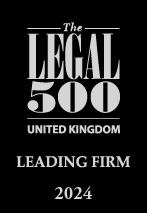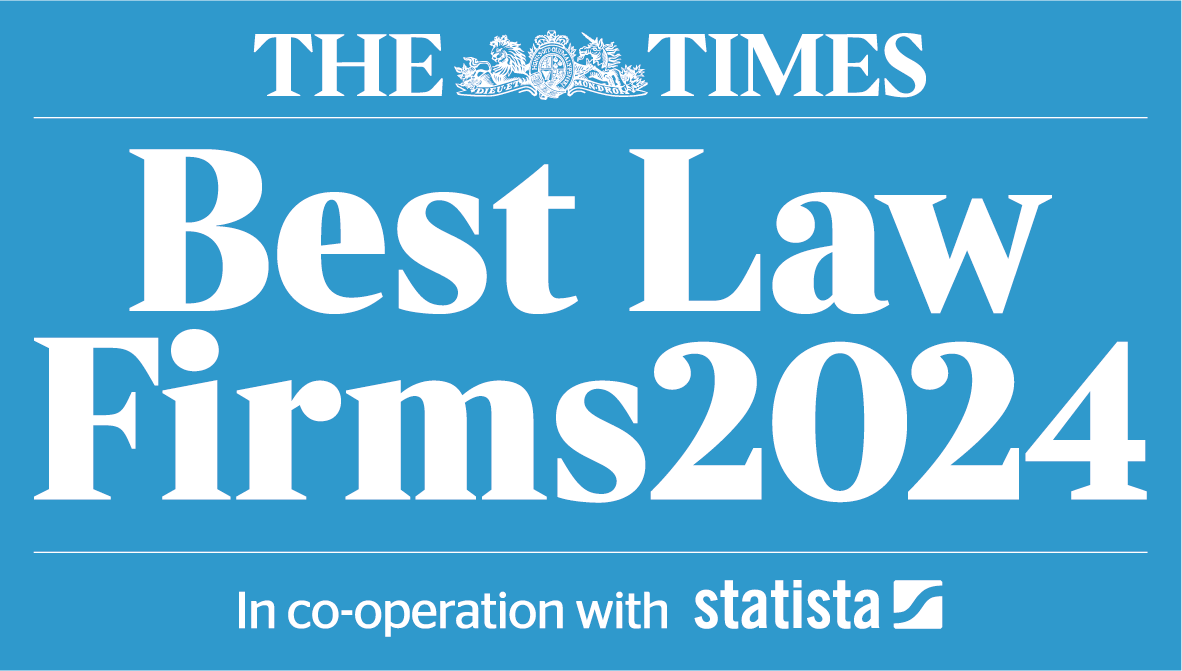 Times Best Law Firm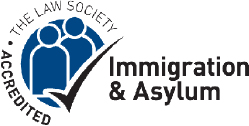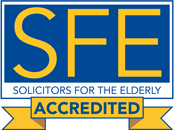 Email: info@herrington-carmichael.com
Farnborough
Brennan House, Farnborough Aerospace Centre Business Park, Farnborough, GU14 6XR
Reading (Appointment only)
The Abbey, Abbey Gardens, Abbey Street, Reading RG1 3BA
Ascot (Appointment only)
102, Berkshire House, 39-51 High Street, Ascot, Berkshire SL5 7HY
London (Appointment only)
60 St Martins Lane, Covent Garden, London WC2N 4JS
Privacy Policy   |   Legal Notices, T&Cs, Complaints Resolution   |   Cookies  |   Client Feedback   |  Diversity Data