If your business or organisation wants to employ or sponsor non-EEA migrants, you will need to obtain a sponsor licence from the Home Office. 
This requirement doesn't just apply to employees and students: your organisation is also required to have a sponsor licence to engage volunteers and religious workers.
UK sponsorship visas
Sponsor licence
As part an application for a sponsor licence, the Home Office will assess your organisation and structure to determine your business' suitability to sponsor migrants in the UK and ensure you will be capable of meeting the stringent reporting requirements expected from registered sponsors.
The process of applying for a sponsor licence can be challenging.  The Home Office will undertake routine audits of the human resource systems (for businesses employing migrants) and other systems used in your organisation and can revoke or downgrade your licence for non-compliance with your duties.  Maintaining compliance with sponsor duties is critical. A failure to comply with your sponsor duties should not be overlooked, as it can have huge ramifications for your business and your migrants, whether they are employees or students.
Requirements
The Home Office requires you to have designated responsible individuals to maintain your organisation's compliance with your sponsor duties.  Individuals must have no unspent relevant criminal convictions (such as immigration offences) and a clear history in terms of any breach in sponsor duties.
At the very minimum, you are required to assign a role for Authorising Officer, Key Contact and Level 1 User, though this can all be the same person, however at least one individual must be settled in the UK.
The other eligibility requirements for a business to sponsor migrants is that the must provide at least four documents to demonstrate its business activity, these can include, HMRC registration, VAT certificate, Business Bank Statements, Financial Accounts, Lease of premises etc.
Compliance visit
During your application, and throughout the term of your licence, UK Visas and Immigration may visit to check your organisation's compliance, and to ensure you have the appropriate systems in place. Sometimes you will be given advanced notice of these visits, and sometimes not. It is vital that you run your sponsor licence with a potential compliance visit in mind.
Timings and licence period
Generally, the licence process can take up to 6 weeks from your licence application submission. If a Resident Labour Market Test is required (see our links to the individual visa types for more information), this should be completed before your application.
The sponsor licence will be valid for 4 years.
Certificate of Sponsorship (CoS) types
There are different types of CoS, depending on the visa route the migrant is utilising.
Restricted: for Tier 2 (General) coming from overseas who will be paid less than £159,600 per year and family members of Tier 4 migrants, who are switching to Tier 2.( a request a certificate must be submitted to Home Office during the specified monthly cycle for consideration)
Unrestricted: for all other types of application. This CoS is unrestricted as your organisation can apply for as many as your business needs.
Tier 4: use the Certificate of Acceptance of Studies (CAS) which is assigned in a similar way, however, these certificates are counted separately, and do not fall into either of the categories above.
How we can help
Our service is personalised and our team is ready to assist your company with preparing for your sponsor licence application.  We will also ensure that the right systems are in place to comply with your ongoing sponsorship duties.
Our strong relationship with the UKV&I Sponsor Licensing Unit enable us to effectively manage the progress of your licence application.  Our applications are normally considered within the processing timelines. A failure to comply with your sponsor duties should not be overlooked, as it can have huge ramifications for your business and your employees.
If you are required to run a Resident Labour Market Test, we can do this for you, or simply advise you on the process. We can even be registered users on your sponsor licence, to assist you with its day-to-day management.
The level of assistance we can provide is up to you and we can tailor our advice to suit your needs.
We will be with you every step of the way. 
If you would like to be kept up to date as the New Immigration System is developed and takes shape sign up for regular updates.
Sign up
Enter your email address for legal updates on Employment & Immigration Law.
Clients of Herrington Carmichael LLP 'always receive a consistently high level of service' from the immigration team, which is praised for its 'excellent knowledge of immigration law and the procedures and processes behind it, ensuring that all avenues are considered so as to mitigate against any risks'. The practice has cultivated a firm following among employers nationwide, who regularly instruct the firm on licence application compliance, Brexit-related immigration issues, and ongoing compliance with sponsor duties and recruitment of migrant workers, among other matters.
All departments
Agricultural Law
Banking and Finance
Brexit
Commercial Law
Commercial Property
Competition Law
Construction
Consumer Law
Corporate - MBOs & MBIs
Corporate Governance
Corporate Law
Corporate lending
Data Protection - Marketing
Data, IT & Technology
Debt Recovery
Dispute Resolution
Disputes - Business
Disputes - Declarations of trust
Disputes - Probate and inheritance
Disputes - Professional negligence
Disputes - Restrictive Covenants
Disputes - Shareholders & Partnership
Disputes - Tenants in Residential Property
Disputes - Wills, trusts & probate disputes
Disputes and Small Claims
Disputes Construction
Disputes with Co-owners
Divorce
Employee - Termination
Employer - Termination
Employment
Employment - Business protection
Employment - Collective consultations
Employment - Contracts, services, consultancy
Employment - Employee benefits
Employment - Employee Procedures
Employment - Equality, discrimination and harassment
Employment - Family Friendly Rights
Employment - GDPR and Data Protection
Employment - Post employment obligations
Employment - Redundancy & Reorganisation
Employment - Settlement Agreements
Employment - Tribunal Claims
Employment - TUPE
Employment - Wages, holiday and sick pay
Employment - Workers rights
Employment Tribunal claims
Estate Administration
Expat Legal Services
Family Law
Financial Services
Franchising
GDPR
Help to Buy
Immigration law
Intellectual Property
International Legal Services
Key Property Contacts
Land and Property Disputes
Land, development and construction
Lasting Powers of Attorney
Leasehold
Licensing Law
Money, Tax and Inheritance
New Build Conveyancing
New Businsess
Private Wealth and Inheritance
Professional Negligence
Property Finance
Property Law
Recovery & Insolvency
Regulatory, Compliance & Competition
Residential Property
Residential Property - Completions
Residential Property - Shared Ownership
Terms and Conditions
Wills, Trusts & Probate
The latest changes coming into force under the Immigration Rules are aimed at increasing the scope of those eligible to work in the UK…
read more
Award winning legal advice
We are solicitors in Camberley, Wokingham and London. In 2019, Herrington Carmichael won 'Property Law Firm of the Year' at the Thames Valley Business Magazines Property Awards, 'Best Medium Sized Business' at the Surrey Heath Business Awards and we were named IR Global's 'Member of the Year'. We are ranked as a Leading Firm 2022 by Legal 500 and Alistair McArthur is ranked in Chambers 2021.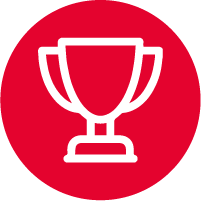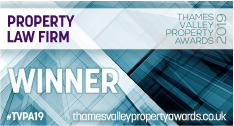 #TVPA19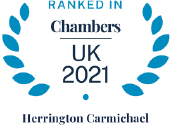 Chambers UK