Extension of ban on exclusivity clauses to include low income workers
Following concerns around the treatment of low income workers, the Government introduced regulations in 2015 to prevent employers from including exclusivity clauses in zero hour contracts. It has now been decided by the Government that the ban on exclusivity clauses will be extended to workers/employees that earn less than the Lower Earnings Limit.
Exclusivity Terms for Zero Hours Workers (Unenforceability and Redress) Regulations 2022
The draft Exclusivity Terms for Zero Hours Workers (Unenforceability and Redress) Regulations have been laid before Parliament. The Regulations require exclusivity clauses in contracts to be removed where workers/employees are earning less than the Lower Earnings Limit.
It is hoped that by extending the exclusivity ban, those workers/employees who have childcare responsibilities or who are studying will have greater flexibility and will be able to undertake various jobs which will work around their commitments. It also provides additional resources for employers.
What is an exclusivity clause?
Exclusivity clauses are frequently included within employment and worker contracts. The purpose of an exclusivity clause is to prevent workers/employees from being able to work or perform services under any other contract for any other employer or the contract requiring the worker/employee to obtain the employer's consent prior to undertaking alternative work.
There are various reasons why exclusivity clauses are included in contracts which include the need to ensure that a worker/employee obtains the necessary rest under the Working Time Regulations and also to help protect business interests.
The ability to include exclusivity clauses will continue for those workers and employees earning more than the Lower Earnings Limit per week however, it will be prohibited for those workers and employees earning less than the Lower Earnings Limit.
What is the Lower Earnings Limit?
The Lower Earnings Limit is a figure set each tax year by the Government. For the tax year 2022/23 the Lower Earnings Limit is £123 a week. This equates to almost 13 hours work per week for somebody who is being paid the National Living Wage.
Will an exclusivity clause be enforceable?
If an employer includes an exclusivity clause within the contract, it will not be enforceable for those employees/workers who are earning less than the Lower Earnings Limit. If the employer tries to enforce the clause and subsequently dismisses an employee for acting in breach of the clause the employee will be able to bring a claim for unfair dismissal.
In these circumstances, employees will not need a qualifying period of two years of continuous service to bring a claim for unfair dismissal against their employer. Also, workers will be protected from suffering from any detriment if they breach an exclusivity clause within their contract. If an Employment Tribunal considers that a worker has been subject to a detriment the Tribunal can make a declaration and award compensation which they consider to be just and equitable in the circumstances.
Practical implications
Employers need to review their employee and worker contracts where they are paying less than the Lower Earnings Limit of £123 per week. If the contract prevents the worker or employee from working or providing services to another employer or requires the worker or employee to obtain the employer's consent prior to working for another employer, then the clause should be removed.
For workers/employees who are earning more than the Lower Earnings Limit, an exclusivity clause can remain within their contract.
If you would like us to review your contracts or discuss any of the above points, please get in touch on 01276 854663 or employment@herrington-carmichael.com.
This reflects the law at the date of publication and is written as a general guide. It does not contain definitive legal advice, which should be sought as appropriate in relation to a particular matter.
The Court of Appeal in the recent decision of Kong v Gulf International Bank (UK) Ltd has upheld a...
read more
Award winning legal advice
We are solicitors in Camberley, Wokingham and London. In 2019, Herrington Carmichael won 'Property Law Firm of the Year' at the Thames Valley Business Magazines Property Awards, 'Best Medium Sized Business' at the Surrey Heath Business Awards and we were named IR Global's 'Member of the Year'. We are ranked as a Leading Firm 2022 by Legal 500 and Alistair McArthur is ranked in Chambers 2021.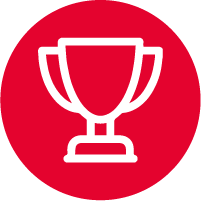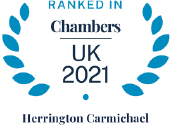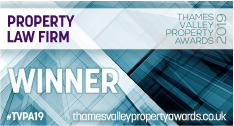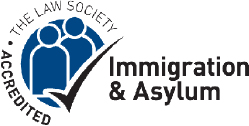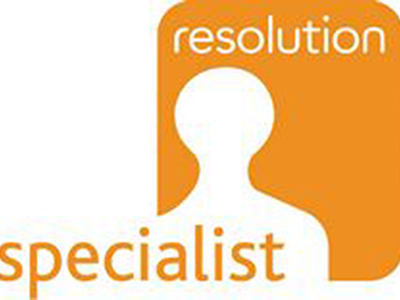 Camberley
Building 2  Watchmoor Park, Riverside Way, Camberley, Surrey  GU15 3YL
+44 (0)1276 686 222
Ascot (Appointment only)
102, Berkshire House, 39-51 High Street, Ascot, Berkshire SL5 7HY
+44 (0)1344 623388
London (Appointment only)
60 St Martins Lane, Covent Garden, London WC2N 4JS
+44 (0)203 326 0317
Wokingham (Appointment only)
4 The Courtyard, Denmark Street, Wokingham, Berkshire RG40 2AZ
+44 (0)118 977 4045
Our Services
Corporate Lawyers
Commercial Lawyers
Commercial Property Lawyers
Conveyancing Solicitors
Dispute Resolution Lawyers
Divorce & Family Lawyers
Employment Lawyers
Immigration Law Services
Private Wealth & Inheritance Lawyers
Startups & New Business Lawyers
© 2022 Herrington Carmichael LLP. Registered in England and Wales company number OC322293.
Herrington Carmichael is authorised and regulated by the Solicitors Regulation Authority with registration number 446245.
Privacy Policy   |   Legal Notices, T&Cs, Complaints Resolution   |   Cookies 
Client Feedback   |  Diversity Data