The cladding crisis: Government sets out new plan to protect leaseholders
On 10th January 2022, the government revised its approach to building safety with a bold new plan to protect leaseholders and make developers and companies pay to fix the cladding crisis stemming from the Grenfell tower disaster.
With the significant impact these changes could have on both developers and leaseholders, it is important for all involved to consider the impacts and repercussions as early as possible and take advice where required.
Michael Gove (the secretary of state for levelling up, housing and communities) wrote an open letter to developers requiring them to:
agree a plan of action by March 2022 that will fully fund the remediation of unsafe cladding on buildings between 11-18 metres in height (estimated currently at £4 billion). The Government wants an open and co-operative meeting with the largest members of the industry, trade bodies and leaseholders to discuss the safest and quickest solutions to moving forward with remediation work so that all buildings are safe
fund and undertake all necessary remediation of residential buildings over 11 metres that the developers have played a role in developing (this includes both 11-18 metres and 18 metres+) and
provide comprehensive information on all residential buildings over 11 metres, which have historic fire-safety defects and which developers have played a part in constructing in the last 30 years
The Secretary of State is prepared to take all steps necessary to make this happen, including restricting access to Government funding and future procurements, the use of planning powers, the pursuit of companies through the courts and the imposition of a solution in law if necessary.
Headlines from the government's other announcements on 10 January 2022
The old proposed loan scheme only made government funding available for those buildings over 18m in height, leaving those living in shorter buildings without any support, despite facing the same kinds of fire safety issues. Following the Secretary of State's letter to developers, the government announced that the old proposed loan scheme for tenants in medium-rise flats will be scrapped.
The government also announced a four-point plan to reset the government's approach:
Opening up the next phase of the Building Safety Fund to remove cladding from the highest risk buildings.
Those at fault will be held properly to account: a new team is being established to pursue and expose companies at fault, making them fix the buildings they built and face commercial consequences if they refuse.
Restoring common sense to building assessments: This includes an assumption that there is no risk to life in medium and low-rise buildings unless there is clear evidence of the contrary; and withdrawing the Government's Consolidated Advice Note, which was wrongly interpreted by the industry as requiring remediation of all cladding irrespective of building height.
New protections for leaseholders living in their own flats: with no bills for fixing unsafe cladding and new statutory protections for leaseholders within the Building Safety Bill.
The Government intends to introduce amendments to the Building Safety Bill in order to extend the right of building owners and tenants to demand compensation from their building's developer for safety defects up to 30 years old and to provide "statutory protection" to leaseholders to pay for all remedial works related to fire safety issues (i.e. not limited to "cladding" only) in buildings above 11m in height.
The latest announcement also included the following additional measures:
a new £27m fund to install a common alarm system in all high risk buildings to stop the practice of 'waking watches' (a 'waking watch' is when a person patrols all floors and external areas of a building to give warning in the event of a fire);
the government will work with the insurance industry to try to bring down insurance premiums on buildings which have been declared as unsafe, which have reportedly soared in recent years; and
Conclusion
Whilst the government announcement has been cautiously welcomed by leaseholders, the government are yet to publish detail of the scope, eligibility criteria or timetable for implementation so the true impact of such measures is difficult to predict. Funding has been available to remove cladding from buildings higher than 18 metres for some time now, but work is yet to start on many of them.
Until leaseholders are adequately protected by law, multiple policy changes and government announcements do little to change the status quo and with seemingly little appetite from the government to compensate those who have already lost out financially, the latest announcement is unlikely to provide a final solution for leaseholders to the cladding crisis. We therefore await further publications from the government setting out their plans to combat the cladding crisis.
Given the immense impact the government's proposals will have on the construction industry, we recommend that developers prepare now for the revolution ahead. Developers should therefore get in touch with their lawyers to understand their legal requirements in relation to the installation of cladding on medium and high-rise buildings.
How can we help?
The construction team at Herrington Carmichael are able to assist in all aspects of cladding issues including:
• advising leaseholders, landlords, and agents in relation to:
• responsibility for defective cladding and defects generally and
• service charge provisions with regard to payment of remediation works and associated costs
• drafting construction contracts and appointments to engage contractors and professionals for remediation works and
• advising builders/contractors on their liability in relation to any defective cladding
For strategic legal advice in relation to your construction contracts, please contact the expert construction solicitors at Herrington Carmichael as early as possible. Please contact Cesare McArdle or Mark Chapman on 01276 686222 or via email: Cesare.Mcardle@herrington-carmichael.com or mark.chapman@herrington-carmichael.com.
This reflects the law at the date of publication and is written as a general guide. It does not contain definitive legal advice, which should be sought as appropriate in relation to your own particular matter before action is taken.
Cesare McArdle
Senior Solicitor, Commercial and Construction Law
Sign up
Enter your email address for legal updates on Corporate and Commercial law.
Contact us
Request a video call, phone call or a meeting in person with one of our Corporate & Commercial experts...
There are lots of costs for a tenant considering taking a commercial lease. But what are the dangers of not taking legal advice?
read more
PODCASTS
The Legal Room UK Podcast features a diverse range of specialists offering expertise on a variety of topics.
You can Subscribe on whatever podcast platform you use.
Our team explains the process around insolvency, looking at transactions at an undervalue, looking at case examples where this might happen and what...
This month's episode covers right to work checks. Usof Shah and Jack Rose will be discussing the legal requirement to conduct right to work checks...
This month's episode covers employee absence from work. Jack Rose and Alex Harper talk through employee absences both from the perspective of an...
Award winning legal advice
We are solicitors in Camberley, Wokingham and London. In 2019, Herrington Carmichael won 'Property Law Firm of the Year' at the Thames Valley Business Magazines Property Awards, 'Best Medium Sized Business' at the Surrey Heath Business Awards and we were named IR Global's 'Member of the Year'. We are ranked as a Leading Firm 2022 by Legal 500 and Alistair McArthur is ranked in Chambers 2021.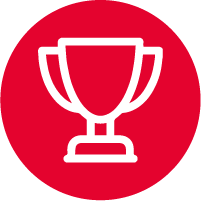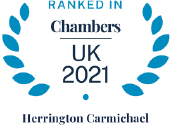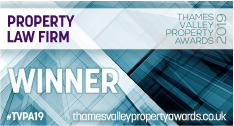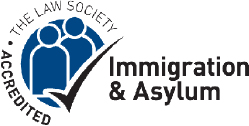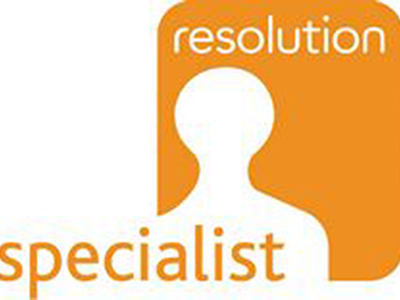 Camberley
Building 2  Watchmoor Park, Riverside Way, Camberley, Surrey  GU15 3YL
+44 (0)1276 686 222
Ascot (Appointment only)
102, Berkshire House, 39-51 High Street, Ascot, Berkshire SL5 7HY
+44 (0)1344 623388
London (Appointment only)
60 St Martins Lane, Covent Garden, London WC2N 4JS
+44 (0)203 326 0317
Wokingham (Appointment only)
4 The Courtyard, Denmark Street, Wokingham, Berkshire RG40 2AZ
+44 (0)118 977 4045
Our Services
Corporate Lawyers
Commercial Lawyers
Commercial Property Lawyers
Conveyancing Solicitors
Dispute Resolution Lawyers
Divorce & Family Lawyers
Employment Lawyers
Immigration Law Services
Private Wealth & Inheritance Lawyers
Startups & New Business Lawyers
© 2022 Herrington Carmichael LLP. Registered in England and Wales company number OC322293.
Herrington Carmichael LLP is authorised and regulated by the Solicitors Regulation Authority.
Privacy Policy   |   Legal Notices, T&Cs, Complaints Resolution   |   Cookies 
Client Feedback   |  Diversity Data