Commercial property lease – the dangers of not taking legal advice
There are lots of costs involved for a tenant when considering taking a commercial property lease – you might be paying a premium, a rent deposit, and may also have agreed to pay a contribution towards the Landlord's legal costs. But what are the dangers of not taking legal advice as a prospective Tenant?
It is important to have a dedicated legal adviser who has your business requirements at the forefront of their mind when negotiating the terms of a commercial property lease. For example:
Is it vital that you will be able to make alterations to the property without needing the Landlord's consent?
Do you need to be able to display your business signs at the Property?
Do you want the right to remain in occupation of the Property at the end of the term?
Without legal advice, it is possible that you will not be alert to the risks and possible implications of agreeing to certain lease terms. What can appear as minor typographical changes to a lease can have far reaching implications for the way a lease will operate in practice. For example, will you be under an obligation to use 'best endeavours' to do something? This is a very high legal threshold.
Taking legal advice on the title itself will also enable you to confirm that the Landlord indeed owns the interest in the Property and therefore is able to grant you a lease. They can ensure that consents required to grant the lease from other parties, such as a mortgage provider, are also obtained.
What about your rights under the commercial property lease?
It is imperative that a lease grants you sufficient rights to be able to use and enjoy the Property in the way you anticipate. Are there sufficient rights for you to access the Property? Can you use the communal facilities? Do you have rights to use the stairs and hallways? Can you use car parking spaces? Failing to consider this fully could result in you taking a lease and finding, once in occupation, that you do not have all the rights you need to be able to use the Property properly.
Are there extra costs involved in addition to an annual rent?
Many commercial leases will require the Tenant to reimburse the Landlord for their costs expended in buying insurance, and towards the cost expended in providing services such as maintaining communal areas and maintaining the grounds of the estate. Does the Landlord have the ability to review the rent? Taking legal advice at the outset, means that you will have a much fuller appreciation of such costs involved under the lease.
Have you notified HMRC of your Commercial Property Transaction?
A danger of not taking legal advice is the risk of omitting to notify the HM Revenue & Customs (HMRC) of a transaction. While the grant of a lease may not always trigger a payment of Stamp Duty Land Tax, in some circumstances you must still notify the HMRC of the transaction by filing a Land Return Form. Failing to do so could lead to fines becoming payable to the HMRC.
Have you registered your Commercial Property Lease?
Leases must be registered if the lease is for a term of more than 7 years from the grant, or if the term starts more than 3 months from the date it is granted. It is usually the Tenant's obligation to register the lease, but in any event, legislation tells us that it must be registered within 2 months from completion.
If the lease is not registered, it will only take effect as an agreement for lease and only at equity and will not operate at law. This means that a Tenant will not hold the legal interest and ultimately if a Landlord sells their interest the lease will not transfer to the new owner.
So how can our commercial property team help?
If you are a Tenant or a Landlord requiring further advice regarding commercial leases or any other Real Estate matter, please contact our Real Estate team. You can also email your query to realestate@herrington-carmichael.com or call 01276 686222. 
This reflects the law at the date of publication and is written as a general guide. It does not contain definitive legal advice, which should be sought as appropriate in relation to a particular matter.
Daniel York
Partner, Property Law
Francesca Medhurst
Trainee Solicitor
Sign up
Enter your email address for legal updates on Property & Construction Law.
When taking a commercial lease there is usually a prohibition on the tenant carrying out...
read more
Award winning legal advice
We are solicitors in Camberley, Wokingham and London. In 2019, Herrington Carmichael won 'Property Law Firm of the Year' at the Thames Valley Business Magazines Property Awards, 'Best Medium Sized Business' at the Surrey Heath Business Awards and we were named IR Global's 'Member of the Year'. We are ranked as a Leading Firm 2022 by Legal 500 and Alistair McArthur is ranked in Chambers 2021.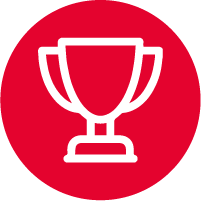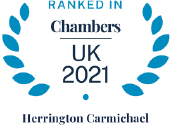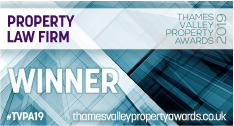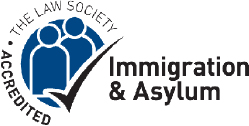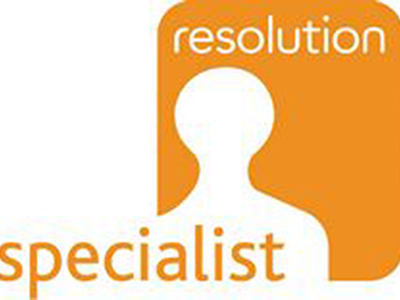 Camberley
Building 2  Watchmoor Park, Riverside Way, Camberley, Surrey  GU15 3YL
+44 (0)1276 686 222
Ascot (Appointment only)
102, Berkshire House, 39-51 High Street, Ascot, Berkshire SL5 7HY
+44 (0)1344 623388
London (Appointment only)
60 St Martins Lane, Covent Garden, London WC2N 4JS
+44 (0)203 326 0317
Wokingham (Appointment only)
4 The Courtyard, Denmark Street, Wokingham, Berkshire RG40 2AZ
+44 (0)118 977 4045
Our Services
Corporate Lawyers
Commercial Lawyers
Commercial Property Lawyers
Conveyancing Solicitors
Dispute Resolution Lawyers
Divorce & Family Lawyers
Employment Lawyers
Immigration Law Services
Private Wealth & Inheritance Lawyers
Startups & New Business Lawyers
© 2022 Herrington Carmichael LLP. Registered in England and Wales company number OC322293.
Herrington Carmichael is authorised and regulated by the Solicitors Regulation Authority with registration number 446245.
Privacy Policy   |   Legal Notices, T&Cs, Complaints Resolution   |   Cookies 
Client Feedback   |  Diversity Data