Tenant Liquidation – A Guide for Commercial Landlords
There has been significant focus recently of the effect of tenants unable to operate their business. Unfortunately, we are seeing an increase in tenant liquidation during this downturn in the economy.
As a landlord, this can have a significant impact on enforcing your legal rights.
In particular:
Your right and ability to recover rent arrears
Your right to forfeit and terminate the lease
Your right to claim for property damage and dilapidations.
Fortunately, commercial landlords are once again able to use numerous methods to recover rent arrears or to regain possession of their premises. This is as a result of the lifting of the moratorium on forfeiture for commercial rent arrears from 25 March 2022 and the commencement of The Commercial Rent (Coronavirus) Act 2022.
What is liquidation?
Liquidation is a formal insolvency procedure which brings about the closure of an insolvent limited company. It acts as a vehicle for selling the company's assets and winding it up.
There are 3 main types of liquidation which depend on the financial position of the company.
Compulsory liquidation (WUC). This takes place where a company is wound up by a court order
Creditor's voluntary liquidation (CVL). This takes place where the company's members pass a resolution to wind up the company and
Members' voluntary liquidation (MVL). This takes place where the directors of a company make a statutory declaration of solvency and then wind the company up following a members' resolution. This is known as a "solvent liquidation".
What are the landlord's remedies?
A tenant who is insolvent will invariably struggle to keep up to date with rent. As commercial tenants typically pay rent quarterly, arrears can be a considerable sum, especially if the property is in a prime location. Whether a landlord can claim rent arrears will depend on the circumstances. We recommend that commercial landlords seek early legal advice on their options before it impacts on their business.
Some of the landlord's remedies include:
Forfeiture (or re-entry). This allows a landlord to bring the lease to an end due to non-payment of rent or breach of other tenant covenants.
Court claim for rent arrears.
Service of a statutory demand. This can be used to support a winding up petition as evidence that a company is unable to pay its debt.
Commercial rent arrears recovery (CRAR). This enables a landlord to take control of a tenant's goods and sell them at auction with the proceeds of sale being applied against the arrears.
Use of rent deposit deed.
The above remedies can be restricted on tenant liquidation. The following is an overview of what happens if the tenant enters liquidation.
What happens to the rent?
If your tenant becomes insolvent, then this itself does not alter the contractual obligations under the tenancy. The tenancy continues as before, and the rent remains payable to you.
The aim of the liquidator is to wind up the company and distribute the funds available in a rank of priority set out in the Insolvency Act 1986.
Rent is treated as an unsecured debt which is behind secured creditors, the expenses of the insolvency process and preferential debts. Unsecured creditors rarely receive the full sum they are owed and usually receive nothing.
Under certain circumstances, it's possible the current rent can be claimed as an expense of the liquidation. If such a claim is successful it will rank ahead of the claims of other creditors.
In a voluntary liquidation, it is possible that the tenant may strike a deal with his creditors (including the landlord) whereby you could receive some of the outstanding rent.
Can the liquidator end the lease?
If the lease is likely to result in further expense or liability, the liquidator has the power to disclaim "onerous property". This includes leasehold property. Disclaimer ends all interests, rights and liabilities of the insolvent party under a lease.
If the liquidator has not decided about whether to disclaim a lease or not, the landlord is able to serve a "notice to elect". This gives the liquidator 28 days to decide whether to disclaim the lease. If they do not elect to do so, the liquidator will lose their right to disclaim the lease.
It is recommended for a landlord to check if the lease is subject to any guarantee, as the disclaimer will not impact upon a landlord's rights against the guarantor. This could compel the guarantor to take a new lease or step in and fulfil the obligations of the tenant under the existing lease. It is important to check the wording of the guarantee carefully.
Can the landlord end the lease?
It is usual that most leases contain a forfeiture clause which entitles the landlord to recover possession of the premises where there are rent arrears or other covenant breaches.
If the tenant has entered compulsory liquidation, then a statutory moratorium is put in place. As such, it is not possible for the landlord to commence forfeiture proceedings except with the permission of the court (s130(2) of the Insolvency Act 1986). If the landlord wants to bring the lease to an end without applying to the Court, they may be able to persuade the liquidator to disclaim the lease. This would have the same effect of ending the tenant's rights, obligations and interests under the lease.
If the tenant has entered a voluntary form of liquidation, then unlike compulsory liquidation, there is no statutory moratorium in place. This means a landlord is free to exercise forfeiture to end the lease, whether by court proceedings or peaceable re-entry. However, a liquidator or other creditor is entitled to make an application for a stay of proceedings.
Before taking irreversible action, a landlord will need to consider the commercial and practical benefit of terminating the lease. This includes the likelihood of finding another tenant in the current market.
We recommend commercial landlords seek legal advice early as this area of law is developing rapidly. If you are an individual or business and would like further advice on this subject, please contact the Dispute Resolution Department at drteam@herrington-carmichael.com or call us on 01276 686222.
This reflects the law at the date of publication and is written as a general guide. It does not contain definitive legal advice, which should be sought as appropriate in relation to a particular matter.
Contact us
Request a video call, phone call or a meeting in person with one of our dispute resolution experts...
Latest Insights - sign up to our Emailers
Our Emailers will bring you the latest news and insights from our legal teams as we look at the key talking points in life and in law.
Our insights will include articles, podcast discussion and information about our events and services.
You can sign up to as many as you wish and you can opt out at any time.
2021 saw a hectic 12 months for the housing market. Demand for moving home soared with buyers...
read more
Award winning legal advice
We are solicitors in Camberley, Wokingham and London. In 2019, Herrington Carmichael won 'Property Law Firm of the Year' at the Thames Valley Business Magazines Property Awards, 'Best Medium Sized Business' at the Surrey Heath Business Awards and we were named IR Global's 'Member of the Year'. We are ranked as a Leading Firm 2022 by Legal 500 and Alistair McArthur is ranked in Chambers 2021.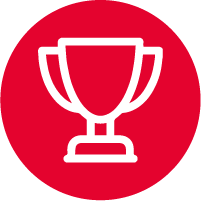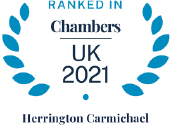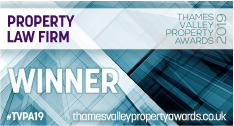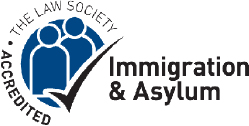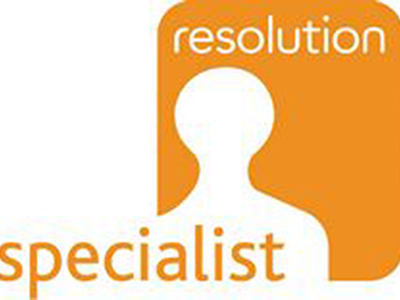 Camberley
Building 2  Watchmoor Park, Riverside Way, Camberley, Surrey  GU15 3YL
+44 (0)1276 686 222
Ascot (Appointment only)
102, Berkshire House, 39-51 High Street, Ascot, Berkshire SL5 7HY
+44 (0)1344 623388
London (Appointment only)
60 St Martins Lane, Covent Garden, London WC2N 4JS
+44 (0)203 326 0317
Wokingham (Appointment only)
4 The Courtyard, Denmark Street, Wokingham, Berkshire RG40 2AZ
+44 (0)118 977 4045
Our Services
Corporate Lawyers
Commercial Lawyers
Commercial Property Lawyers
Conveyancing Solicitors
Dispute Resolution Lawyers
Divorce & Family Lawyers
Employment Lawyers
Immigration Law Services
Private Wealth & Inheritance Lawyers
Startups & New Business Lawyers
© 2022 Herrington Carmichael LLP. Registered in England and Wales company number OC322293.
Herrington Carmichael LLP is authorised and regulated by the Solicitors Regulation Authority.
Privacy Policy   |   Legal Notices, T&Cs, Complaints Resolution   |   Cookies 
Client Feedback   |  Diversity Data