Chancellor's Announcement – A Plan for Jobs
Earlier this afternoon, the Chancellor made several announcements that the Government will be providing a range of financial assistance schemes over the coming months to help with the recovery of the economy and the jobs market.   This has been welcome news.
Amongst these announcements are a number of things that will be of interest to employers, especially those who are starting to bring their staff back from furlough or anticipate the need to hire in the coming months. We have summarised the main points of each of the announcements below.
1. Job Retention Bonus
The Government are going to provide employers with a 'bonus' payment of £1,000 for each person the employer brings back from furlough leave and subsequently retains until at least 31 January 2021.
We wait to see what this looks like but it looks like an added bonus to employers to bring people back to work. 
2. Kickstart Scheme
A new programme is to be launched with the aim of creating jobs for young people in the currently difficult environment. The Kickstart Scheme is to directly pay employers to create new jobs for potential employees aged 16-24, on Universal Credit and at risk of long-term unemployment. This will involve paying the wages of these young employees for six months up to 100% of the National Minimum Wage for 25 hours a week, and employers will be able to top this wage up if they wish.
There will be no cap on the number of places available under this scheme, and an initial 2 billion pounds has been set aside to fund this.
3. Incentivising Traineeships
The Government is to provide employers with a payment of £1,000 for taking on trainees. This will include work experience placements, training, and work preparation for 16-24 year olds, provided the traineeship lasts a minimum of 6 weeks. The idea here is to prepare young people for the workplace and potentially provide opportunity for continuing employment.
4. Apprenticeships

For the next six months, the Government will provide employers with a payment of £2,000 to take on young apprentices under the age of 25.  This is in addition to the existing £1,000 payment that is already provided for 16-18 year olds.  A new bonus of £1,500 will also be introduced for employers who hire apprentices aged 25 and over.
5. Tourism and Hospitality Protection
A VAT cut from 20% down to 5% on tourism and hospitality related activities has also been announced, alongside a 'Eat Out to Help Out' scheme providing a 50% reduction in price for sit-down meals and non-alcoholic drinks in restaurants, cafes and pubs from Monday to Wednesday throughout the month of August 2020.
We are already planning how to spend ours!
We anticipate the announcement of these schemes will be welcomed by many, and will hopefully be utilised in many cases.
For further information, or to discuss the issues raised by this update, please contact Herrington Carmichael's Employment Department on 0118 977 4045 or employment@herrington-carmichael.com.
This reflects the law at the date of publication and is written as a general guide. It does not contain definitive legal advice, which should be sought as appropriate in relation to a particular matter. 
We all need to abide by the law and our Insights will help keep you, your family and/or business safe and up to date on how the law affects you.
Our Insights also include podcast discussions and information about our events and services.
We will only ever send you information that relates to your preferences and you can opt out at any time.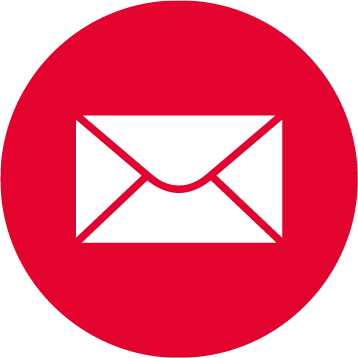 Insert your details, then select the updates you wish to receive from the list below.
In legal terms the gender pay gap is different from an equal pay claim. We have set out a brief analysis of the latest pay gap figures…
read more
Award winning legal advice
We are solicitors in Camberley, Wokingham and London. In 2019, Herrington Carmichael won 'Property Law Firm of the Year' at the Thames Valley Business Magazines Property Awards, 'Best Medium Sized Business' at the Surrey Heath Business Awards and we were named IR Global's 'Member of the Year'. We are ranked as a Leading Firm 2022 by Legal 500 and Alistair McArthur is ranked in Chambers 2021.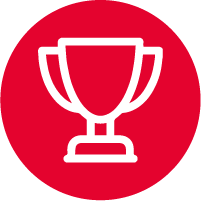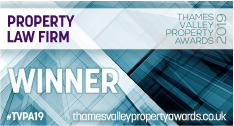 #TVPA19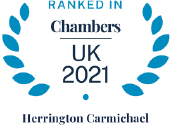 Chambers UK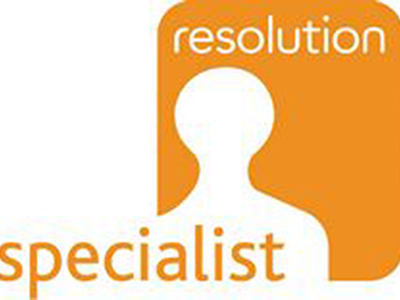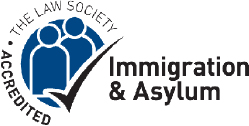 London
60 St Martins Lane, Covent Garden, London, WC2N 4JS 
Camberley
Building 2  Watchmoor Park, Riverside Way, Camberley, Surrey. GU15 3YL
Wokingham
Opening Soon
© 2020 Herrington Carmichael LLP. Registered in England and Wales company number OC322293.
Herrington Carmichael LLP is authorised and regulated by the Solicitors Regulation Authority.
Privacy   |   Terms and Conditions   |   Cookies   |   Client Feedback