Can I cut down a tree on my land?
When buying a property, trees on the land may not be the first thing on your mind.  However, the regulatory status of trees is important because it may affect your ability to prune or remove them.
Who owns the tree?
A tree belongs to the person on whose land the tree was originally planted. If branches overhang your land, you are permitted (unless the tree is protected) to cut the branches back up to the boundary. You do not need the consent of the neighbouring landowner to undertake works to the tree.  However the branches (and any fruit on them), still belong to the landowner and they are entitled to ask for them to be returned.
Do I need permission to prune or remove trees on my land?
A Tree Preservation Order (TPO) is an order made by the council's local planning authority (LPA) in respect of an individual tree, groups of trees or woodland. The aim of a TPO is to give protection to trees that provide amenity value to the public, so if your tree can be viewed or enjoyed from beyond the confines of your garden it could be subject to a TPO.
How do I find out if trees on my land are subject to TPOs?
You can check whether a tree on your property is subject to a TPO by checking with your LPA. Some council websites show all TPOs registered within their boundaries, while others require enquiries on TPOs sent by post or email.  A local search will also reveal whether a TPO affects the property. If there is a TPO affecting a tree on your property, then the LPA's permission must be sought if to perform any works to the tree. This includes a range of works from cutting a branch to felling the tree completely.
What happens if I don't have the correct consent?
If works are undertaken to a tree protected by a TPO without the necessary consent then a criminal offence is committed. Works that can lead to an offence include:
Cutting down, uprooting or wilfully destroying a tree;
Topping, lopping wilfully damaging a tree in a way that is likely to destroy it; or
Causing or permitting such activities.
The consequence of being convicted is an unlimited fine, which can have regard to any financial benefit which has accrued as a result of the offence. This is is a "strict liability" offence, meaning that you do not have to know that the tree is protected by a TPO, so it is always worth checking before works are carried out.
In addition, if there is a contravention of a TPO this is also an offence and the person in breach can be fined up to £2,500.00.
What if the tree is in a conservation area?
In addition to the TPO regime, conservation areas must also be considered. Conservation areas were created to protect designated areas of special architectural or historic interest. Trees within this area that are not subject to a TPO still require involvement of the LPA if works are to be undertaken. Notice must be served on the LPA at least six weeks prior to any proposed works or felling being carried out. This notice, as required by section 211 of the Town and Country Planning Act 1990, does not need to be in any prescribed form, although it must sufficiently identify the tree and outline the proposed works. The LPA then has six weeks to decide whether the tree in question should be protected by a TPO. Works on the tree should then be carried out within 2 years of notice being given.
A section 211 notice does not need to be issued where the works would be permitted under a TPO, or are being carried out under approved forestry operations or where the works are being carried out by or on behalf of the LPA. Works to small tress (less than 75mm in diameter) are also exempt from the notice requirements.
It is a criminal offence to carry out works on a tree in a conservation area where notice is required and has not been given. If a tree is removed in a conservation area without consent, the landowner is obliged to replace any uprooted tree with another tree of appropriate size and species, and if an alternative tree is not planted within four years of removal, the LPA can serve a tree replacement order on the land owner. Should a replacement order be served, and the land is sold within this four year period, then the new owner assumes liability, as landowner, to replace the tree.
Finally, if you own land that does not form part of a garden of a residential dwelling, then you will also need to consider whether a felling licence is required from the Forestry Commission. There are certain exemptions to the requirement for a felling licence, for instance lopping and topping of trees is exempt, but you should always check prior to undertaking any felling activity.
If you would like us to check whether a tree on your land is subject to a TPO, or if you would like assistance with any other land or property transaction please do not hesitate to contact our Real Estate department who will be happy to help. Either visit https://www.herrington-carmichael.com/contact/, email your query to realestate@herrington-carmichael.com or call 01276 686222.
Daniel York
Partner, Property Law
Sign up
Enter your email address for legal updates on Property & Construction Law.
The JCT announced at an event on 16 June 2023 that new editions of its contracts will be published...
read more
All departments
Agricultural Law
Brexit
Careers
Co Co - Employee Share Schemes
Co Co - Recovery & Insolvency
Co Co - Restructuring
Co Co Corporate Governance
Co Co Corporate lending
Co Co Financial Services
Co Co Franchising
Co Co GDPR
Co Co in-house legal support
Co Co International Contracts
Co Co M&A's
Co Co MBOs & MBIs
Co Co Partnership and LLPs
Co Co Regulatory, Compliance & Competition
Co Co Shareholders Agreements
Co Co Terms and Conditions
Co Co- Intellectual Property
CoCo - Banking and Finance
CoCo - New Businsess
CoCo Competition Law
CoCo Consumer Law
CoCo Data Protection - Marketing
CoCo Data, IT & Technology
Commercial Law
Commercial Property
Construction
Corporate & Commercial
Corporate Law
Debt Recovery
Dispute Resolution
Disputes - Business
Disputes - Declarations of trust
Disputes - Probate and inheritance
Disputes - Professional negligence
Disputes - Restrictive Covenants
Disputes - Shareholders & Partnership
Disputes - Tenants in Residential Property
Disputes - Wills, trusts & probate disputes
Disputes and Small Claims
Disputes Construction
Disputes with Co-owners
Divorce
Employee - Termination
Employer - Termination
Employment
Employment - Business protection
Employment - Collective consultations
Employment - Contracts, services, consultancy
Employment - Employee benefits
Employment - Employee Procedures
Employment - Equality, discrimination and harassment
Employment - Family Friendly Rights
Employment - GDPR and Data Protection
Employment - Post employment obligations
Employment - Redundancy & Reorganisation
Employment - Settlement Agreements
Employment - Tribunal Claims
Employment - TUPE
Employment - Wages, holiday and sick pay
Employment - Workers rights
Employment Tribunal claims
Estate Administration
Expat Legal Services
Family Law
Financial Services
GDPR
Help to Buy
Immigration law
International Legal Services
Key Property Contacts
Land and Property Disputes
Land, development and construction
Lasting Powers of Attorney
Leasehold
Licensing Law
Money, Tax and Inheritance
New Build Conveyancing
Private Wealth and Inheritance
Professional Negligence
Property Finance
Property Law
Residential Property
Residential Property - Completions
Residential Property - Shared Ownership
Trainee Solicitor
Wills, Trusts & Probate
Award winning legal advice
Herrington Carmichael offers legal advice to UK and International businesses as well as individuals and families. Rated as a 'Leading Firm 2023' by the legal directory Legal 500 and listed in The Times 'Best Law Firms 2023'. Herrington Carmichael has offices in London, Farnborough, Reading, and Ascot.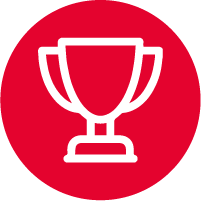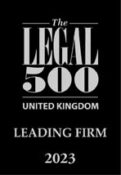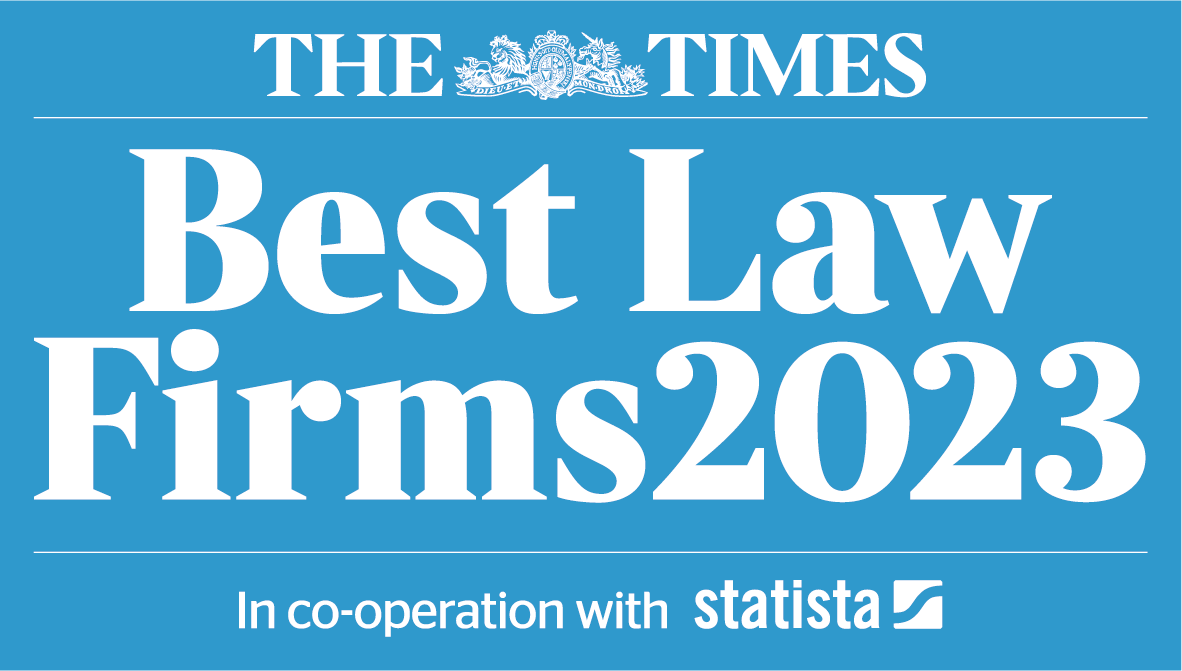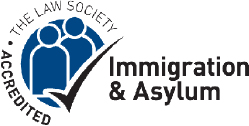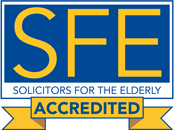 Email: info@herrington-carmichael.com
Farnborough
Brennan House, Farnborough Aerospace Centre Business Park, Farnborough, GU14 6XR
Reading (Appointment only)
The Abbey, Abbey Gardens, Abbey Street, Reading RG1 3BA
Ascot (Appointment only)
102, Berkshire House, 39-51 High Street, Ascot, Berkshire SL5 7HY
London (Appointment only)
60 St Martins Lane, Covent Garden, London WC2N 4JS
Privacy Policy   |   Legal Notices, T&Cs, Complaints Resolution   |   Cookies  |   Client Feedback   |  Diversity Data