Business Dispute: A boost for business interruption insurance claims
Businesses have suffered widespread disruption and closures as a result of the COVID-19 pandemic and the government's response. Fortunately, many businesses will now be able to successfully recover under their business interruption ('BI') policies for losses caused by the pandemic.
On 15 January 2021, The Supreme Court delivered its judgment on The Financial Conduct Authority & Ors v Arch Insurance (UK) Ltd & Ors [2021] UKSC 1. This was a test case brought by the Financial Conduct Authority ('FCA') to help resolve disputes between insurers and policyholders regarding recovery of Covid-19 related losses.
The regulator has estimated that up to 370,000 policyholders are likely to be affected by the outcome of the test case. The decision will be particularly welcome for small and medium sized enterprises (SMEs), where significant levels of financial loss have been reported.
Business disputes rise during Covid-19
The start of the pandemic and the introduction of government response understandably led to a massive influx of BI claims being made. However, BI policies are complex and had the potential to create ongoing uncertainty. Most policies dealt primarily with BI in the context and consequence of property damage. Some policies covered BI from other causes, such as infectious or notifiable disease ('disease clauses'); prevention of access and public authority closures or restrictions ('prevention of access clauses') and clauses combining elements of both ('hybrid clauses'). Rather unsatisfactory, some insurers accepted liability, some insurers disputed liability.
The FCA therefore decided to bring a test case to deal with the widespread concern about the lack of clarity and certainty.
At first instance, the High Court considered the interpretation of 21 sample policy wordings. The High Court accepted many of the FCA's arguments relating to the coverage provided. However, the FCA chose to appeal certain issues which had not been decided in its favour. Six of the eight insurer defendants also appealed on specific points including other issues such as causation. The parties made a 'leapfrog' appeal to the Supreme Court (without going to the Court of Appeal first).
Supreme Court Decision
In very good news for policyholders, The Supreme Court unanimously dismissed the insurers' appeals and allowed all four of the FCA's appeals. This means that the above clauses in principle provide cover for BI losses caused by the COVID-19 pandemic.
The Supreme Court judgment is complex. It runs to 112 pages and deals with many issues. A brief summary of the issues determined are as follows:
Disease Clauses. These ordinarily cover BI losses resulting from any occurrence of a notifiable disease within a specified geographic radius of the insured premises. The Supreme Court held that such clauses are interpreted as providing cover for BI caused by any cases of illness resulting from COVID-19 that occur within the relevant radius. As such, BI cover applied.
Prevention of Access and Hybrid Clauses. These ordinarily cover BI losses resulting from public authority intervention preventing access to, or use of, the insured premises.

The Supreme Court considered the nature of the intervention and decided that an instruction given by a public authority may amount to a 'restriction imposed' if it carried the imminent threat of legal compulsion or was in mandatory and clear terms and indicated that compliance was required without the use of legal powers. By way of illustration, the Supreme Court agreed that the Prime Minister's instruction on 20 March 2020 to named businesses to close was capable of being a 'restriction imposed' regardless of whether it was legally capable of being enforced.

The Supreme Court also considered the nature of the prevention and found that it was the inability – rather than hindrance – of use of the premises that must be established. However, this inability could be satisfied where a policyholder is unable to use the premises for a particular activity or unable to use a part of the business premises. Each case is fact specific, but the Supreme Court gave an example of a golf course which could remain open but with its clubhouse closed. This meant that it could not provide food and drink and the hosting of functions; being a discrete but important part of its business. The same could apply to a restaurant or shop that stayed open for take-away or mail order. As a result, Prevention of Access and Hybrid clauses may now be triggered more readily than previously thought.

Causation. It was a key argument by the insurers was that it was necessary to show, at a minimum, that the BI loss would not have been sustained "but for" the occurrence of the insured peril. The Supreme Court disagreed. In another win for policyholders, it decided that COVID-19 fell squarely within the types of disease for which all the relevant disease and hybrid clauses provided cover.
Trends. Trends clauses provide for BI losses to be calculated by adjusting the results of the business in the previous year to take account of trends or other circumstances affecting the business. This is to estimate the results had the insured peril had not occurred. The Supreme Court decided that a trends clause will not reduce the indemnity that is payable because of the uninsured effects of COVID-19. Subject to any wording to the contrary, insurers will be unable to rely on the wider effects of COVID-19 to reduce the indemnity.
Orient-Express Hotels. Orient Express (Orient Express Hotels v Assicurazioni General [2012] Lloyds Rep IR 531) was relied on heavily by the insurers. This related to a claim for BI losses suffered by a hotel caused by Hurricanes Katrina and Rita. The insurers argued that even if the hotel had not been damaged, the devastation to the area around the hotel caused by the hurricanes was such that the BI losses would have been suffered in any event. The insurers argument succeeded.Fortunately, the Supreme Court held that Orient Express was wrongly decided and that it should be overruled. As a result of this overruling it means that, in principle, policies are now more likely to respond to other types of wide area damage such as fires, floods and storms.
Business disputes against insurers will rise
The Supreme Court decision means that more policyholders may now have valid claims against their insurers for BI losses caused by the COVID-19 pandemic. In addition, some pay-outs will be higher.
Each policy needs to be considered against the detailed judgment to work out what it means for that particular policy. If you are a business that has been adverse effected by COVID-19 and would like further advice on this subject, please contact the Dispute Resolution Department at drteam@herrington-carmichael.com or call us on 01276 686222.
This reflects the law at the date of publication and is written as a general guide. It does not contain definitive legal advice, which should be sought as appropriate in relation to a particular matter.
Latest Insights - sign up to our Emailers
Our Emailers will bring you the latest news and insights from our legal teams as we look at the key talking points in life and in law.
Our insights will include articles, podcast discussion and information about our events and services.
You can sign up to as many as you wish and you can opt out at any time.
Under a Members' Voluntary Liquidation, the shareholders of a company themselves resolve to wind-up the company with an insolvency practitioner then being appointed as liquidator.
read more
Award winning legal advice
We are solicitors in Camberley, Wokingham and London. In 2019, Herrington Carmichael won 'Property Law Firm of the Year' at the Thames Valley Business Magazines Property Awards, 'Best Medium Sized Business' at the Surrey Heath Business Awards and we were named IR Global's 'Member of the Year'. We are ranked as a Leading Firm 2022 by Legal 500 and Alistair McArthur is ranked in Chambers 2021.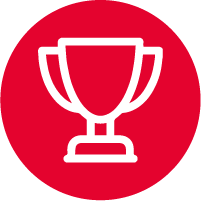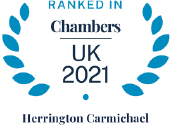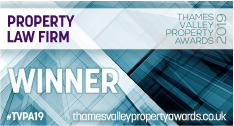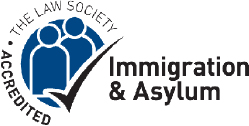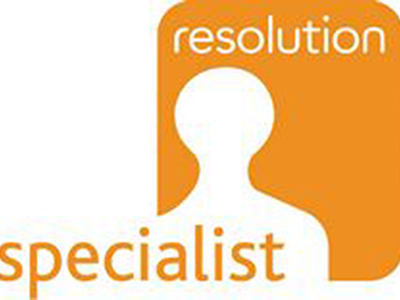 London
60 St Martins Lane, Covent Garden, London WC2N 4JS 
Camberley
Building 2  Watchmoor Park, Riverside Way, Camberley, Surrey  GU15 3YL
Wokingham (Appointment only)
4 The Courtyard, Denmark Street, Wokingham, Berkshire RG40 2AZ