COP26: The energy sector & achieving Paris Climate Agreement goals
As a busy Real Estate Legal Team at Herrington Carmichael LLP we act for a number of clients within the energy/waste sectors and have seen the huge changes impacting their businesses in respect of environmental and climate change policies.
In this article we look at what role the energy industry can play in helping governments achieve the PCA goals and discuss the real decisions and impacts facing many of our clients.
What is the Paris Climate Agreement?
The PCA (or simply "Paris Agreement") is a legally binding international treaty on climate change, adopted by 196 countries in December 2015.  Its long-term temperature goal is to limit global warming to well below 2 (ideally 1.5) degrees Celsius, compared to pre-industrial levels.  To achieve this, countries aim to reach global peaking of greenhouse gas emissions as soon as possible – to achieve a climate neutral world by 2050.  This requires economic and social transformation, and the PCA works on 5-yearly cycles of increasingly ambitious climate action carried out by the participating countries.  It also provides a framework of financial, technical and capacity-building support to those countries who need it.
From 2024, countries are obliged to report openly and honestly on actions taken and progress made in climate change mitigation, adaption measures and support they have provided to / received from other countries – this information will be reviewed and assessed – leading to recommendations for the following 5-year cycle.
What has been achieved so far?
Whilst the world has a long way to go, the few years since the PCA came into force have already seen huge change.  New low-carbon solutions, and new business markets are rapidly emerging.  More and more cities, regions and countries are establishing carbon neutral targets.  Zero-carbon solutions are becoming competitive, especially in the power and transport sectors and there are many new business opportunities for early movers.  Currently these sectors represent 25% of emissions but by the end of this decade, zero-carbon solutions could be competitive in sectors representing over 70% of global emissions.
More and more companies are investing in their environmental footprint, with a growing number of 'greening' companies, a term given to those companies which are not lower carbon today but are serious about getting there, with credible plans to transform and become 'greener'.  There is a critical role for greening companies in achieving the Paris Agreement – those existing mainstream companies with the large scale and engineering knowhow which are working hard to become greener.
How can the energy sector play their bit?
The two main changes in the energy sector are:
Decarbonising electricity – this is a key change, and means massive growth in wind and solar power, so that electricity generated becomes zero-carbon. Once the power sector is decarbonised then everything else can become electricity-fuelled (such as transport, heating, etc).
Hydrogen – as a rough calculation, approx. two thirds of energy used today can be converted to electricity, but that still leaves a third of energy where it is hard or impossible to use electricity (an example being air travel) – and here hydrogen (together with other bio-energies) is shaping up to be a gamechanger in driving forward the PCA aims. It is produced via wind/solar power (green hydrogen) or naturally (blue hydrogen) and is likely to be pivotal in decarbonising those sectors which are hard to switch to electricity.
What other climate-helping technologies are there?
Climate mitigation technologies, such as carbon capture, use and storage (CCUS) where carbon is captured at the point of emission and stored safely underground, and where carbon emissions are sucked from the atmosphere are also important alongside using gas, in trying to achieve net-zero carbon.
Why does it matter?
Climate change is going to take many decades to facilitate, with no one single solution to success.  It will require multi-sector changes and all of society working together to reach the set goals.  It seems obvious that natural gas is vital to achieving the net-zero carbon future.  The share of gas in primary energy is continuing to rise year on year, reaching a record high of nearly 25% last year.  In many parts of Asia, economies remain highly dependent on coal to produce their electricity.  As rising prosperity lifts people out of low incomes to middle incomes, this boosts demand for energy.  Some of this demand can be met by growing solar and wind, but it is not sufficiently quick to meet the new energy demand and replace existing levels of coal energy.  There is therefore a substantial role for natural gas to help decarbonise these energy sectors quickly enough over the next decade.
What next?
It is easy to be disheartened when faced with never ending news footage of polar caps melting, and weather changes throughout the world, but there are also reasons to cling on to optimism about future changes.  The world already has the technology know-how to decarbonise the power sector with wind and solar, to electrify cars and trucks, to shift away from using oil and gas in buildings, and how to produce clean hydrogen.  What is needed is a collective will to adopt these new technologies at a pace and scale necessary to bring down carbon emissions, and for that both governments and the private sectors need to play their parts in helping to achieve the stated targets.
In less than a month, the UK will host the 26th UN Climate Change Conference (COP26) in Glasgow, an event many believe to be the world's last best chance to get runaway climate change under control, and bringing together heads of state, climate experts and campaigners to agree further coordinated action to tackle climate change.
How does this impact our clients?
Companies need to be transparent about the risks and opportunities that climate change, and the shift to a net zero economy pose to their business. Central banks and regulators need to make sure that our financial systems can withstand the impacts of climate change and support the transition to net zero. It also means banks, insurers, investors and other financial firms committing to ensuring their investments and lending is aligned with net zero.
We act for non-carbon energy generating companies together with waste management companies and other aggregates/energy companies all of whom are increasingly focussing efforts on the reuse and recovery of recyclable materials and recovery of energy from waste through various methods such as anerobic digestion, landfill gas engines, and Energy from Waste incineration – every year measuring, monitoring and managing annual targets and using indicators to help understand and mitigate the environmental impact of their operations.  By doing this they are developing future strategies and demonstrating their performance and progress to their stakeholders.
This reflects the law at the date of publication and is written as a general guide. It does not contain definitive legal advice, which should be sought as appropriate in relation to a particular matter.
Rachel Duncan
Partner, Property Law
Sign up
Enter your email address for legal updates on Property & Construction Law.
When taking a commercial lease there is usually a prohibition on the tenant carrying out...
read more
Award winning legal advice
We are solicitors in Camberley, Wokingham and London. In 2019, Herrington Carmichael won 'Property Law Firm of the Year' at the Thames Valley Business Magazines Property Awards, 'Best Medium Sized Business' at the Surrey Heath Business Awards and we were named IR Global's 'Member of the Year'. We are ranked as a Leading Firm 2022 by Legal 500 and Alistair McArthur is ranked in Chambers 2021.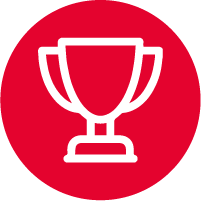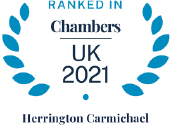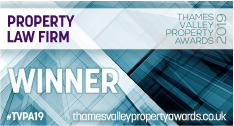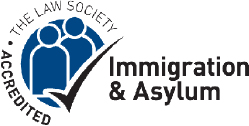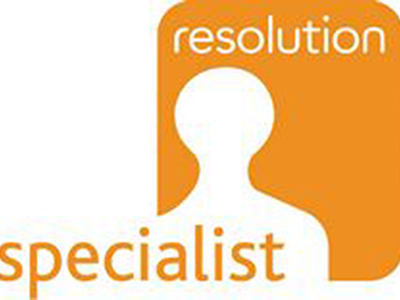 Camberley
Building 2  Watchmoor Park, Riverside Way, Camberley, Surrey  GU15 3YL
+44 (0)1276 686 222
Ascot (Appointment only)
102, Berkshire House, 39-51 High Street, Ascot, Berkshire SL5 7HY
+44 (0)1344 623388
London (Appointment only)
60 St Martins Lane, Covent Garden, London WC2N 4JS
+44 (0)203 326 0317
Wokingham (Appointment only)
4 The Courtyard, Denmark Street, Wokingham, Berkshire RG40 2AZ
+44 (0)118 977 4045
Our Services
Corporate Lawyers
Commercial Lawyers
Commercial Property Lawyers
Conveyancing Solicitors
Dispute Resolution Lawyers
Divorce & Family Lawyers
Employment Lawyers
Immigration Law Services
Private Wealth & Inheritance Lawyers
Startups & New Business Lawyers
© 2022 Herrington Carmichael LLP. Registered in England and Wales company number OC322293.
Herrington Carmichael is authorised and regulated by the Solicitors Regulation Authority with registration number 446245.
Privacy Policy   |   Legal Notices, T&Cs, Complaints Resolution   |   Cookies 
Client Feedback   |  Diversity Data